Why there's no such thing as 'good' or 'bad' foods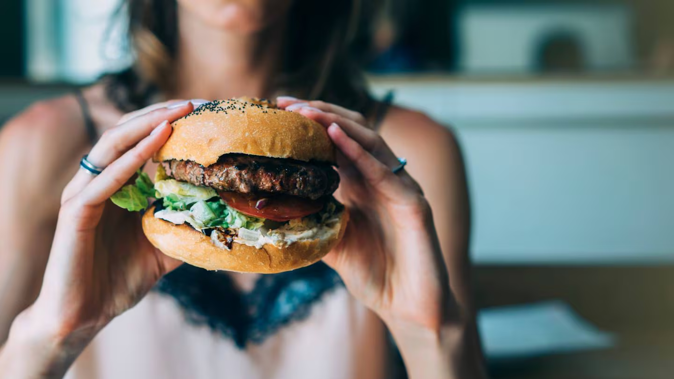 Why there's no such thing as 'good' or 'bad' foods
When it comes to what we eat, it can be tempting to put food into one of two categories: "good" and "bad".
But dietitians warn demonising certain foods or putting others on a pedestal won't actually help you on your health journey, reports the Daily Mail.
Clinical dietitian Shyla Cadogan has pointed out that overthinking whether foods are good or bad for you could actually increase your risk of disordered eating.
You can enjoy all foods, including desserts, in moderation. Photo / 123RF
Cadogan points out there are benefits in all types of food - and studies have shown it's your diet as a whole that determines whether or not you eat healthily.
"A pattern of restricting your every craving is the quickest way to a binge-restrict cycle," she says, adding that allowing yourself the foods you crave "takes away the desire to always want it and possibly binge on it at some point".
Guilt-tripping yourself over what you've been eating will actually harm you more than your favourite "unhealthy" treats consumed in moderation, she says.
Dietitian Kathleen Lopez tells the Daily Mail that "Each of us has an individual biochemistry, culture and genetic make-up that means we react to foods differently - and will and won't eat certain things".
"Foods are not good or bad. They either work for you or they don't!"
Allowing yourself a treat now and then will help you avoid binge eating later on.
Research has shown that forgoing a whole food group, whether that's carbs, processed foods or sugar, won't necessarily help you lose weight if that's your goal.
A 2012vTel Aviv University study found adults who ate a high-protein breakfast in the morning and a dessert that evening lost the same amount of weight as those who did not have dessert.
The experts put this down to the fact that having dessert satisfied their cravings, meaning they were less likely to reach for snacks later on.
Labelling some foods as "bad" can also have a negative effect on your mental health - and disordered eating can actually heighten some of the risks from consuming too many sugary, fatty or processed foods, such as digestive problems, heart disease, high blood pressure and strokes.
"If you're beating yourself up because you ate 'bad' food, you are harming yourself more than the actual food," Cadogan says.
"You pressure yourself to have the 'perfect' way of eating, which is something that will never happen and is simply impractical."
People with obesity or Type 2 diabetes will often be encouraged by their doctors to avoid added sugars and saturated fats, but they shouldn't necessarily totally avoid them.
Lopez notes that particularly in America, people - women especially - can develop an unhealthy view of food because they fear weight gain.
Take your Radio, Podcasts and Music with you