This is the annual salary you need to be happy in New Zealand, claims study
Author

Publish Date

Wed, 4 Oct 2023, 4:10PM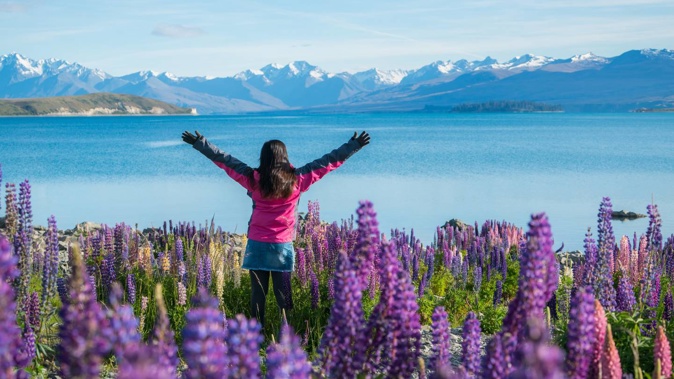 This is the annual salary you need to be happy in New Zealand, claims study
Author

Publish Date

Wed, 4 Oct 2023, 4:10PM
What's the true price of happiness? According to one study of global incomes — if you live in New Zealand, the answer is a lot.
Taking the old adage "money can't buy happiness" and turning it into an academic hypothesis, researchers at Purdue University say there is a specific dollar income you need to be truly happy, depending on where you live.
It turns out, New Zealand is the seventh most expensive place to find happiness.
To be well and truly content in Aotearoa, you need an annual income of $193,727. (Or, US$114,597 according to Purdue's data).
Considering the average household income in 2022 was around $117,126, happiness remains a distant prospect for many. At least, especially if viewed in the new league table measuring 164 countries' wealth and wellbeing.
The university looked at the relation of income to quality of life. Using a sample of 1.7 million individuals worldwide they worked out the maximum income after which happiness no longer improves.
Now a new study using Purdue University's data has created a world ranking of the cheapest and most expensive places to find happiness.
Calculating the cost of contentedness in US$, across 164 countries, currency exchange company S Money has created a world ranking for the cost of happiness. Breaking these down further they discovered an average cost of happiness for more than 500 cities.
Just across the Ditch in Australia, delight is even more pricey. Australia was deemed to be the third most expensive place in the world to find happiness, with Brisbane and Sydney both making the top 10 most expensive cities for joy.
The average price of true happiness was deemed to be $205,830. This climbed to $225,511 in Brisbane, where Aussies pay the top dollar for life fulfilment.
However with the 'happiness' having a global average of $100-$125,000, there are plenty of places where contentment is quite cost-effective.
Sierra Leone is the cheapest country to find contentedness in the world - with life fulfilment being valued at just $14,711 a year - followed by Suriname ($17,424) and Madagascar ($19,293).
While, as a general rule, happiness costs more in urban centres than rural communities, there are some very cost-effective cities for joie de vivre.
In Bucaramanga, in the Colombian Andes, happiness can be yours for just US$16,900 a year. Population 581,000, it is the world's cheapest city for happiness.
In New Zealand, Auckland was shown to be the most expensive city for happiness, costing $207,000 a year and 20th worldwide. That compares with Christchurch, the cheapest Kiwi city on the survey, where contentment costs a cheery $180,000 per annum.
While happiness is closely related to the cost of living, it can also be tied to the amount needed to be cushioned from 'unhappiness'.
The most expensive country to live in the world is the Islamic Republic of Iran, where Iranians put the cost of happiness at US$239,700. Meanwhile the average household income in Iran is US$3340 in cities and $1973 in rural areas according to the Statistical Center of Iran.
Vacations were found to be one of the top investments for happiness-seekers, but experience rarely beats anticipation. Photo / PickPik, CC
Money can't buy you happiness, but it can buy you holidays
While the thesis money can buy satisfaction is an ages-old academic debate. According to Harvard's Department of Psychology the relationship between money and happiness is surprisingly weak, as evidenced in a paper titled "If money doesn't bring you happiness, you aren't spending it right."
However, vacations were identified as a top investment for happiness seekers. That said, professor Daniel T. Gilbert said that the anticipation of going travelling is often greater than the happiness brought by a holiday.
"People viewed the vacation in a more positive light before the experience than during the experience, suggesting that anticipation may sometimes provide more pleasure than consumption simply because it is unsullied by reality," he wrote of a 1997 study of travel. Booking a holiday in advance can bring travellers greater satisfaction, with added anticipation of having plans to look forward to.
It was also deemed a lifetime of small trips will make you happier than saving up for one or two bucket-list items.
Take your Radio, Podcasts and Music with you