Y SERIES KEEPS DELIVERING
Author

Section

Publish Date

Tuesday, 19 February 2019, 8:11a.m.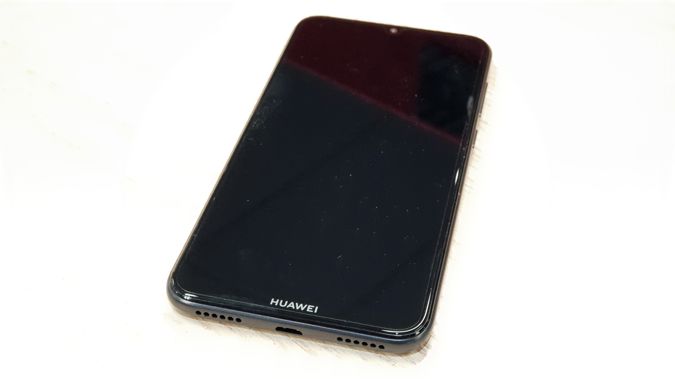 It's been a couple of years since I last reviewed a Huawei Y-series handset. At the time I was incredibly impressed with the high level of performance being offered by such a low-priced device. This year's Y7 Pro is still budget friendly and still worth every penny...
At $349, the Huawei Y7 Pro 2019 isn't the cheapest phone in town... but I'm pretty sure most phones a hundred dollars cheaper are about two-hundred dollars worse. They're likely to have sub-standard cameras, slow, clumsy performance and an inferior build quality. Oh - and probably pretty bad battery life too.
The Y7 Pro is nothing like those phones.
For starters, it's very big. The 6.26" display puts it right up there with the flagship Pro and Plus models from most leading manufacturers. Just as we began to see from a few devices at the end of 2018, wide slot-like notches at the top of the screen are now old fashioned - the Y7 Pro has only a tiny "Dewdrop" bite from around the front facing camera - barely noticeable in most circumstances and leaving plenty of room for on-screen notifications on either side.
While other lower priced handsets will stick with a metal or even plastic casing, the Y7 Pro sports a very classy, ceramic-feel, curved back which is certainly extremely comfortable in the hand and looks amazing in Midnight Black. It's not as slippery as some other glass-covered devices which is good, because the size of the Y7 Pro makes one-handed operation slightly challenging.
Luckily, there is a one handed U.I. mode, which is easily activated with a diagonal swipe from whichever corner your thumb is reaching from (ie: right or left-handed).
In fact, there are plenty of settings and tweaks like that built into the EMUI 8.2 operating system which are often left off handsets at this end of the price range.
It's also unusual for a sub-$400 phone to offer a face unlock option - but the Y7 Pro does and like other Huawei devices with this feature, you can set it to recognise you automatically, as soon as you raise the phone to your face, unlocking straight to your home screen without touching a button.
That's fantastic... except it doesn't work quite as well as it does on some of Huawei's upper level devices. It's not particularly fast and I found it struggled in poor light. This sluggish performance is exacerbated by the lack of a fingerprint sensor, so the only backup if your face isn't recognised is a good old 6 figure pin, which seems annoyingly slow and cumbersome by comparison. Sadly, the Y7 Pro's facial recognition is just not reliable enough or fast enough to be the only unlock option, but without a fingerprint sensor, you're stuck with it.
On the bright side, the camera performance is a real standout. As I've mentioned, usually cameras are the first big compromise to get the price down on a phone, but I found the selfies in particular to be clear and colourful, with plenty of effects and customisations available. Shots taken with the dual-lens rear-facing camera were also very sharp, although I found the interface a little unusual. I'm used to using "portrait mode" or "live focus" to achieve the blurred background or bokeh effect. On the Y7 Pro that setting is called, "aperture" - which is strange because that usually means how much light you're letting into the shot, not how blurry you want the background to be. The important thing is, it worked a treat and there was quite a wide range of blur to be adjusted.
While I was extremely satisfied with the pictures I took, I did have an issue with how fast the cameras worked. For some reason Huawei uses Qualcomm Snapdragon processors in its Y-series phones instead of its own Kirin chips. This is a shame because I've found the Kirin CPU's generally provide a much faster, smoother performance. The Y7 Pro also runs just 3GB of RAM, which is definitely starting to lean towards the low side these days. Don't get me wrong, in most circumstances I had no performance issues whatsoever - downloading, browsing, streaming all functioned seamlessly. Even bluetooth connectivity was a breeze compared to issues I've had with other devices in the past. But certainly the camera was rather slow to open, to focus and then to shoot. Probably not the best option to capture a split-second crossing of a finish line.
One other little quibble is storage space. The Y7 Pro has 32GB of internal storage, but an extremely large chunk of that is taken up with the operating system, leaving less than 20GB to play with. A couple of years ago, that would have seemed like a lot, but not so much these days. However, the sim tray is also a microSD tray - two sim slots and space for more memory.
Perhaps the Y7 Pro's niftiest trick is its massive battery life. The 4000mAh battery isn't the biggest out there, but it's close. I've reviewed a few phones with a two-day charge life lately, but most of them do it by closing down a lot of the apps you want to keep running in the background. I didn't have that issue with the Y7 Pro - notifications from my home security app, my exercise app... everything kept chugging along nicely.
In short, unless you're a high-end gamer, or you're dependent on flagship features like wireless charging, water resistance or tri-lens cameras, there's really no reason to spend more than $349. The Y7 Pro doesn't feel like a price-tag compromise - instead it's a genuine pleasure to use.