Why I Love This Phone
Author

Publish Date

Tue, 23 Mar 2021, 4:34PM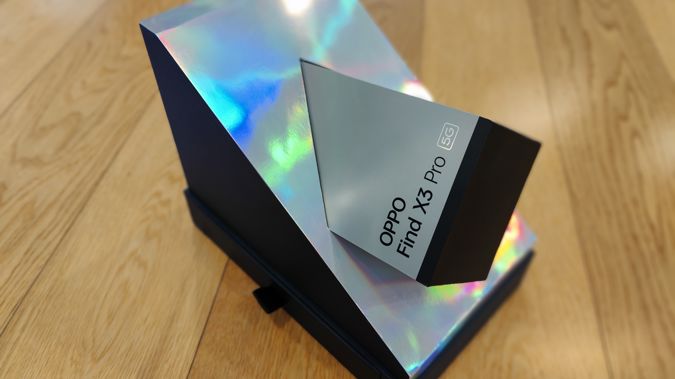 Why I Love This Phone
Author

Publish Date

Tue, 23 Mar 2021, 4:34PM
I love phones.
When it comes to FOMO, mine is probably more specific... more like PhoneMO. I can't stand the thought there might be a new phone out there I haven't tried.
For some reason, from the moment phones were equipped with cameras and the ability to access the internet, I've been kind of obsessed.
Well, okay. Not kind of. I'm obsessed.
As a result, I've become kind of fussy. There are a lot of phones out there, with a lot of crazy features. Some are essential, some are nice-to-have. Some are totally unnecessary and you have to wonder what the manufacturers were thinking when they added them in.
But it's rare, especially these days, that a phone comes along and turns my head from the moment I take it out of the box, even before I switch it on.
Then, if it continues to impress once powered up... well... that's definitely something to write a review about...


I can't lie. I've kind of been hating this latest trend in smartphone design. I'm no fan of the supermassive camera module. I get that if you want maximum photographic capabilities, there's only so much lens you can squeeze into a flat surface but the last couple of generations of flagship phones have been totally over-the-top.
That's why I felt nothing but relief and admiration when I first saw the leaked renders of the Oppo Find X3 Pro online. Instead of just clumsily slapping a huge rectangle (or circle) of glass and steel onto the back of an otherwise uber-elegant mobile device, Oppo's design team has really pushed the boundaries here and molded the glass surface on the back of the device up and around the quad-cam module in a sleek, totally curvaceous way that only catches the eye because it's beautiful, not clumsy.
That's on top of the fact this is already a sleek, smooth and rounded device, eminently pocketable. It comes in glossy black, which is so glossy, it's basically a mirror finish, or a more matte blue if you're not into leaving endless fingerprints all over your phone all the time. The unique design doesn't end with the handset itself, even the case included in the box is cunningly crafted to snugly encompass that unusual rear camera module, protecting each sensor individually and helping to smooth out the bump even more than it already is.
But these things are all just window-dressing, right? Surely no-one would buy a phone just because of its looks? When it looks this good, don't be so sure.
Luckily, there's plenty of flagship performance to back up the Find X3 Pro's pretty face.
The Qualcomm Snapdragon 888 is 2021's go-to processor when it comes to high-end CPU's. Here it's matched with a beefy 12GB of RAM and 256GB internal storage. The latest iteration of Oppo's U.I., ColorOS V11 is built on Android 11 and it offers a startling selection of customisations and settings which for a tinkerer like me, is an absolute godsend.
You can make major performance tweaks, like enhance the processor performance or adjust the screen refresh rate... (Yes, this'll go up to 120Hz - of course it does) But you can really fiddle about with almost anything - icon styles and sizes, system font, dark mode (now also in Medium and Gentle) - what's you favourite colour? Now that can be the highlight colour on your notification panel. App drawer? No app drawer? What gestures do you prefer? How about a selection of quick-launch shortcuts after you unlock the phone? Do you like a smart sidebar of frequently used apps and tools? Why not? Are you a fan of edge lighting with your notifications. You can have it all.
And I do mean all.
In theory, putting this Formula 1 racecar of a phone into high performance mode and running it at its maximum refresh rate should be quite taxing on the battery – remember, the Find X3 Pro is 5G capable too, so that's also a bit of a drain. However, I've found the charge isn't affected nearly as much as I was expecting. What's more, there's a 65W SuperVOOC flash charger included in the box (yes, actually in the box) which will deliver a full charge in under half-an-hour. Oppo has always led the way when it comes to fast charging but I've been left unsatisfied by the lack of wireless charging capability… until now. Unfortunately, I haven't been given one of the new Oppo AirVOOC flash chargers to try out - that's a shame as it runs at a snappy 30W apparently but the point is, yes, because Oppo has figured out how to do it fast enough, you can now charge the Find X3 Pro wirelessly. I literally no longer have any reason not to use this phone as my personal device.
Well, almost.
Let's get back to that crazy camera setup. I'm not going to spend too long on the 32MP selfie cam; it's great. But then, Oppo's been putting great selfie cams on its phones for years, so no surprise there. It's round the back were things go a bit haywire - not one but two 50MP Sony sensors - wide and ultra wide - a 13MP telephoto lens and bizarrely, a 3MP microlens capable of 60x magnification. Supposedly this last lens helps with FHD video shooting as well as giving you the ability to photograph tiny objects from millimetres away. I'm not making this up - the microlens is surrounded by its own ring flash so it can illuminate objects the phone is basically sitting on top of. It's cool. I just don't know why???
As you may be able to tell from the specs, the zoom options on offer here don't quite match what we've seen lately from other flagships - don't expect any detailed shots of the craters on the moon, for example. However, as long as you're aware of those limitations, you won't be overly disappointed. I still took plenty of mid-to-long distance shots that turned out brilliantly. Low-light, close-up and indoor shooting isn't necessarily world-beating either... but it's not far off. In fact, I've taken some of the best pictures I've ever taken with a phone with this phone. I don't usually give examples as they can be a bit meaningless depending on what device you're reading on but check out this ultra-wide angle pic I snapped off down at the Viaduct Basin during the America's Cup recently...
Just beautiful. I'm assuming that's the Find X3 Pro living up to its promise of delivering up to a billion colours. I haven't had time to count them all but there certainly seems to be heaps of colours.
Video performance is excellent - I particularly like the three different split-screen options on offer, adding a little something extra to your next live-stream or vlog post.
Then there's the sumptuous 6.7-inch AMOLED display, as good as any I've used. Responsive, smooth, so, so clear... not only can it get very bright when required outdoors in the sun, it can also go very dim - be careful with this; I accidently swiped the brightness right down one day and thought I'd broken the phone - I was looking at a black screen. I just about had to shut myself in the back of the wardrobe to figure out what I'd done.
As a result, the viewing and gaming experience is divine - especially combined with the impressively well balanced stereo speakers - I'm used to the downward firing speaker being much more powerful than the earpiece speaker but not the case with this device.
As you can tell, I'm a fan. The Find X3 Pro ticks every box, from the way looks, to the way it runs and now, yes, even the way it charges. There might be a handful of other flagships out there with slightly better cameras but good luck sliding them into your front pocket the way this beauty does.
Click here for more information and pricing on the Oppo Find X3 Pro 5G.