Who Needs a Hard Line?
Author

Publish Date

Wed, 15 Jun 2022, 1:53pm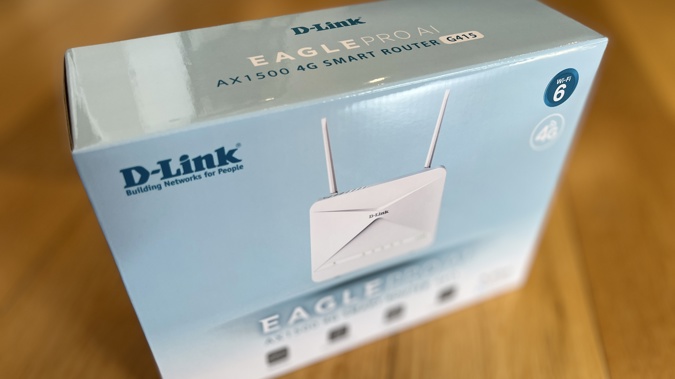 Who Needs a Hard Line?
Author

Publish Date

Wed, 15 Jun 2022, 1:53pm
It's probably time we started rethinking how a home internet connection works. Finally.
In a survey of OECD countries from last year, New Zealand came in a respectable eighth for the percentage of broadband subscriptions on fibre. You've got to hand it to Chorus; rolling out UFB to almost two-thirds of broadband customers is no easy feat, bearing in mind even by mid 2021, some countries had hardly any fibre at all.
The question is though, is it already obsolete? With comprehensive 4G mobile data throughout the country and even 5G gathering real momentum, is the concept of plugging in to access the World Wide Web already a little out of date?
There are arguments either way but one thing's for certain, wireless internet is now absolutely viable, especially given recent pushes by various ISP's to offer cord-free plans at dramatically more affordable prices.
So... How do you actually do it?

One solution is the EAGLE PRO AI G415 AX1500 4G Smart Router from D-Link.
It doesn't take much of a flick through the back-catalogue of my reviews to know I'm generally a fan of D-Link's home-networking solutions. In fact, this isn't the first time I've fired up an LTE router, although the previous version was designed more for easy portability - keeping you connected on the go.
The G415 is a much more comprehensive device; not only does it look very much like D-Link's traditional Wi-Fi routers (other than being coloured white with light blue accents) that's pretty much how it performs - except without the need for a LAN connection in the wall.
So that's the first advantage of course, your primary router can now be placed anywhere in your home - not just within easy cable-length of an internet access point.
Setup, as usual, is a simple process, guided step by step using the EAGLE PRO AI app. I've mentioned previously that the EAGLE PRO AI app looks a lot like the D-Link Wi-Fi app and it's not really clear why they're separate. It doesn't really matter - just rest assured if you've set up D-Link gear before, this will all seem very familiar.
Assuming you're purchasing a new sim card to use with the G415, make sure you don't hastily pop it out of its oversized frame like you would if you were inserting it into a phone. The sim slot on the G415 is full-sized, so there's no point just flicking the nano-sim out of your handset and expecting it to fit - it'll be way too small.
There's absolutely no complicated fiddling around with designating which network or protocols are required, the G415 figures all that out automatically and in less than five minutes (assuming you're in a mobile coverage area) you should be up and running.
Don't be too concerned if your speeds don't look great straight away; one of the issues with wireless internet is the possibility of congestion on whatever cellphone tower you're connected to - remember; unlike fibre, you're competing with everybody out and about in your neighbourhood with a smartphone. That being said, I've found my speed tests vary wildly from one moment to the next and as long as you have a reasonably strong connection (there's an LED indicator to show you this on the front of the router) you should be getting enough juice to run a reasonable amount of devices simultaneously.
This router only offers dual-band Wi-Fi but it is Wi-Fi 6 - this means a vastly improved ability to handle multiple connections at once and D-Link's Smart Connect technology does an excellent job of allocating devices to either the 5Ghz or 2.4Ghz bands, depending on their demands.
As a matter of fact, almost everything about D-Link's EAGLE PRO AI range of devices is aimed at reducing home network congestion and ensuring the high-demand devices like PC's and smart TV's get priority. Features like TWT (Target Wake Time) help too; this schedules connected devices to "go to sleep" when not in use - not only freeing up Wi-Fi space but saving battery on those devices (think doorbells, security sensors and cameras).
You don't have to use the G415 as a wireless router though - it's just as easy to set it up via a LAN connection and there are three other ethernet ports for hardwiring other devices to it. Certainly in my testing, I've found the speeds when hardwired to my HyperFibre modem to be crazy good - both on Wi-Fi and when connected by a cable.
When operating the G415 this way, you have the advantage of inserting a SIM for backup purposes. It'll just kick in if your fibre fails for some reason.
But there's no point in having a whole EAGLE PRO AI range if you're not going to incorporate some of the other devices in that range. My home is just slightly too big for the G415 to reach into absolutely every corner so that's where the M15 mesh system comes into play. Although I wasn't super impressed when I originally tried these to create a mesh network by themselves, I found they paired with the G415 extremely easily and then provided excellent download speeds wherever I placed them around the house. The EAGLE PRO AI system constantly monitors for conflicting network traffic and adjusts accordingly and I certainly feel like the more I use these devices, the more efficiently they run.
Best of all, once you're all set up you can use the app to turn the LED status lights off. Have I ever told you how much I hate little flashing lights?
We are finally at the point where it might actually make more sense for you to go wireless than to keep paying for fixed line broadband. At last there are more and more affordable plans out there and it also means if you spend time in different places - perhaps you live in the city and weekend at the beach - you can now easily take your router with you and all your gadgets will stay connected. If nothing else, the 4G connectivity makes for a great backup option if uninterrupted connectivity is a major concern. The G415 is undeniably a versatile piece of kit, well capable of serving as an average family's primary router, especially when paired with a network of other EAGLE PRO AI mesh devices.
Click here for more information and pricing on the D-Link EAGLE PRO AI G415 AX1500 4G Smart Router.