When Home and Business Printing Collides
Author

Publish Date

Thu, 4 Nov 2021, 10:34am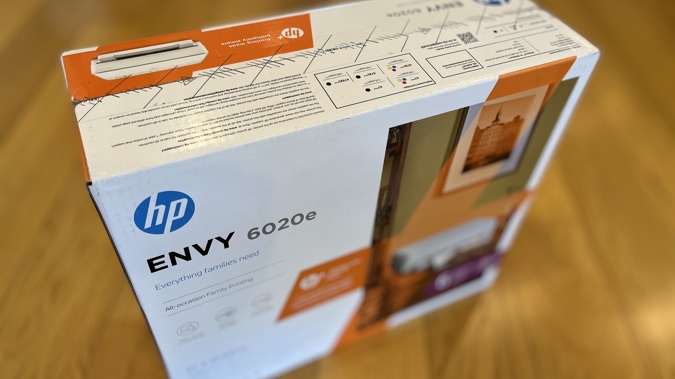 When Home and Business Printing Collides
Author

Publish Date

Thu, 4 Nov 2021, 10:34am
If there's one thing working from home has in common with working at the office, it's printer rage.
Given printers have been around just as long as computers (the first computers printed long before they were ever connected to screens ) how can it possibly be they're still so useless?
If they're not jammed, they're out of paper, or ink, or they've decided they're not connected to the network anymore. Or they're simply ignoring you.
Sometimes the tried-and-true turn-it-off-then-turn-it-back-on-again will fix everything.
Other times... why is that job still in the print queue? Who printed it? And why? And why can't you cancel it, no matter how hard you try?
Sorry if this little rant has set you off. Perhaps I should have issued a trigger warning at the start; if you find printers send you over the edge on a regular basis, guidance is advised.
The point is, if you work for  a large company, then you can probably call "a printer guy." (Or woman. Not that I've ever seen a printer woman. I just figured women were too smart to get bogged down with printers. Meanwhile guys tend to arrogantly assume they can fix anything.) 
However, if you're at a small business, or worse, at home, chances are you are the printer guy. (Or woman)
Luckily for you, help might actually be at hand. And all you have to do is buy the right printer.
The HP ENVY 6020e might just be that printer. It's a fairly streamlined, subtle affair, without too many bells and whistles, that won't take up too much space on your desk or shelf. It prints, it scans but most importantly, it's part of the HP+ family of printers.
So what is HP+ exactly? This is going to be hard to explain - primarily because I'm still trying to figure that out myself.
One thing's for sure, Instant Ink is a big part of it. I've talked about Instant Ink before - this is HP's smart ink subscription service that pretty much guarantees you'll never run low. It's thanks to your Wi-Fi connected printer automatically requesting replacement cartridges to be sent to your home or business whenever they're required. I've been using this service for months now and I love it - primarily because it requires no thinking on my part whatsoever. Every now and then I get a text telling me a courier is on the way with my new ink. It duly arrives, I duly replace it and the rest of the household duly continues printing without a hitch.
Best of all, you get a six month Instant Ink subscription free when you purchase and set up the ENVY 6020e. Given the printer is only priced around $109 anyway, it'll probably pay for itself just in ink before you know it - especially given the way Instant Ink works is based on pages printed, no matter if they're in black and white or full colour. Imagine being able to print in colour as much as you like? Pretty tempting.
But the Instant Ink subscription is only one aspect of the overall HP+ picture. 
Let's back up a step. To set up your ENVY 6020e, you have to download the HP Smart app - either on your phone or computer. It'll walk you through connecting to your Wi-Fi and installing your cartridges etc... no technical genius required.
As part of that setup process, you'll need to create an account so you can subscribe to Instant Ink (remember, first six months free, so plenty of time to figure out what level you should eventually fork out for) and then register your printer.
At this point, all the other HP+ benefits kick in. The default 12-month warranty extends out to two years. You'll also get two years' access to the Advance section of the HP Smart app - this includes the ability to scan documents in all kinds of clever ways, including removing hole-punch marks and flattening curved pages automatically.
In order to register your ENVY 6020e, there's a utility to identify it and show its serial number - in fact, you might end up downloading a few different apps and tools to get the most out of your printer. The point is, there are a heck of a lot of steps involved in setting all this up right, so I'd really suggest you do it on a PC or laptop, rather than on your phone. I'm not saying it won't work on your phone, it's just a bit tricky trying to open multiple apps and browser windows all at once.
It's definitely worth the effort, because another benefit of registering with HP+ is access to an extra year of customer support. That means if anything does go wrong, you literally can still call the printer woman (or guy), even if you're working from home. They'll just be online instead.
There's a long list of other "plusses" to HP+ - like making it easier than ever to print from anywhere, something that could be pretty useful if you're a small business with staff members working remotely. This includes the Private Pickup feature that delays printing your document until you're there to grab it off the printer yourself. 
In short, there are a lot of reasons to sign up for HP+ and no real downsides - which means there are plenty of reasons to choose an HP+ printer like the ENVY 6020e. Interestingly, my personal pain-point has definitely been taken care of - Wi-Fi stability. Not only does the 6020e claim a more reliable connection, HP+ promises to monitor connectivity as well. Certainly I haven't had any issues printing from any device in my home since I set it up. That alone makes it worth the purchase price and then some.
Click here for more information on HP+ cloud-based printing.
Click here for more information and pricing on the HP ENVY 6020e All-In-One inkjet printer.