Turning Your Game Into an Experience
Author

Publish Date

Fri, 25 Jun 2021, 12:14pm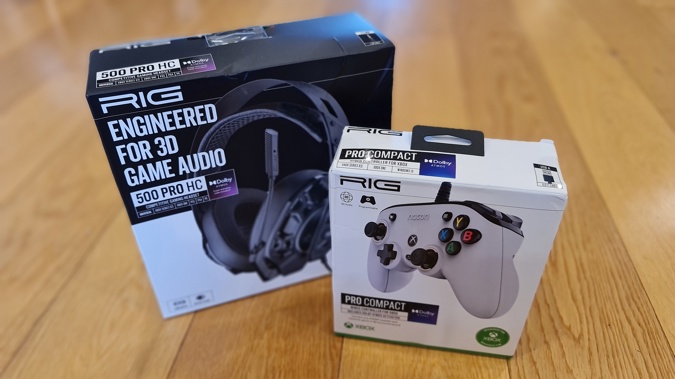 Turning Your Game Into an Experience
Author

Publish Date

Fri, 25 Jun 2021, 12:14pm
My favourite kind of tech? Things that work so well, you don't even really know you're using them.
I don't need voice responses and flashing lights. I just want it to work.
It's like the Wi-Fi for example. If you've got good coverage from decent routers then you don't need to think about it. It's only when it doesn't work the way you want it to that things get frustrating.
So much tech is like that - and I'm not just talking phones and computers.
A coffee machine that pours the perfect morning latte at the touch of a button has got to be preferable to faffing around grinding, tamping, pouring and steaming, right? Power tools that run reliably on a good battery are just so much easier than dealing with a petrol can or an extension cord.
And because I'm not really a gamer, you've got to make it easy for me or I'm going to go and find something else to do...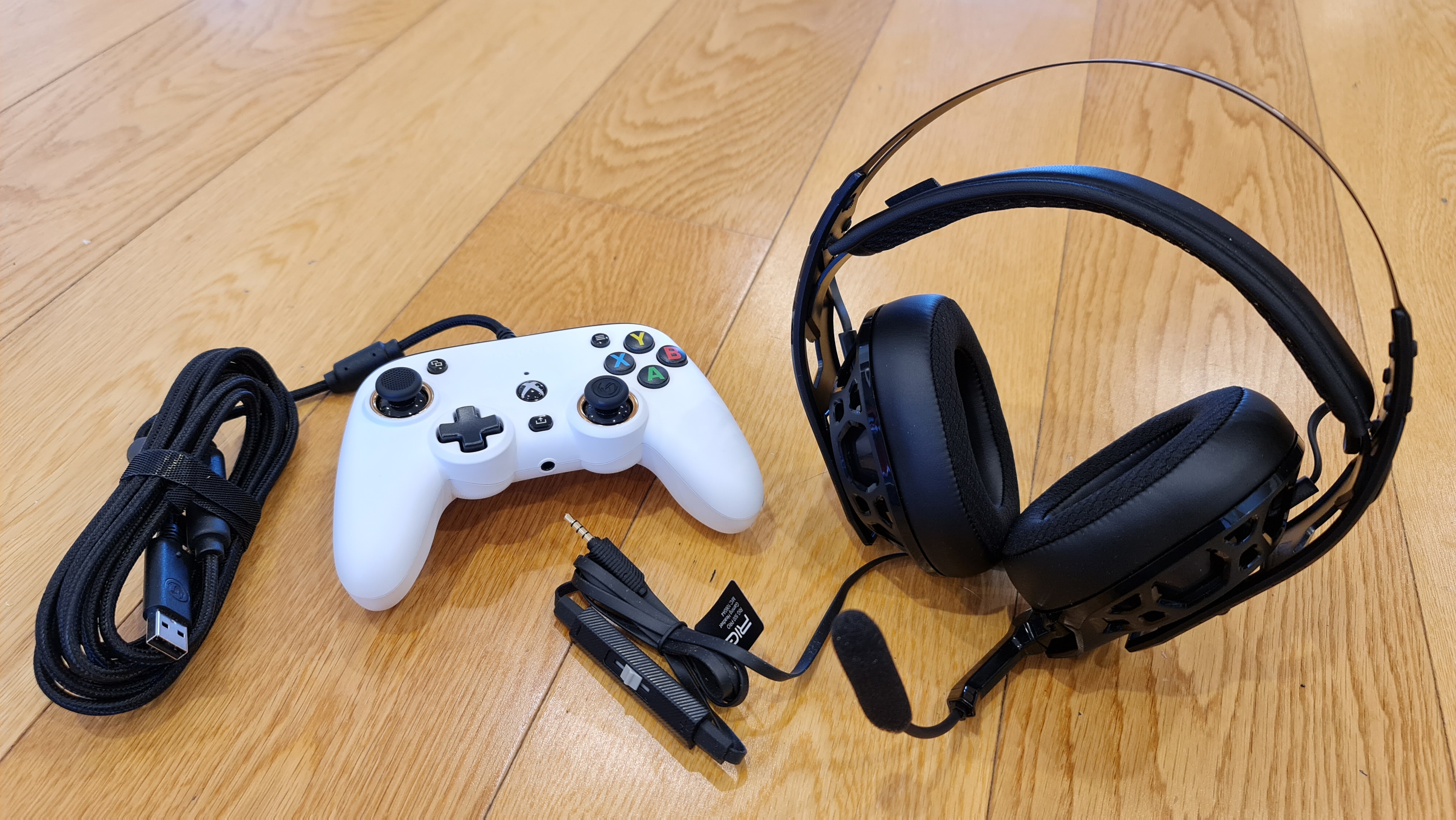 When I plugged in the new RIG Pro Compact controller, then plugged in the RIG 500 Pro HC Gen 2 headset into that... well... the real world just went away.
It's been a long time since I spent a long time playing computer games. Usually there's a nagging thought in the back of my mind that there's probably something more important I should be doing. But pretty much from the moment I flapped away on my giant bird in the Falconeer, time lost all meaning and this became the more important thing I should be doing.
First, let's have a little look at this gear - it's pretty impressive. RIG has been putting together gaming accessories since 2015. The company's ethos is all about "competitive performance" - building devices specifically to give users an edge, either over their competitors or the games themselves. Like good sportswear, the idea is performance first, everything else second. This has led to a reputation for products that not only work better but last better too - with considerations like durability and comfort taking precedence over aesthetics and pretty lights.
No wonder Nacon snapped RIG up recently. As Europe's leading manufacturer of third-party PlayStation controllers, RIG was a great fit - excuse the pun.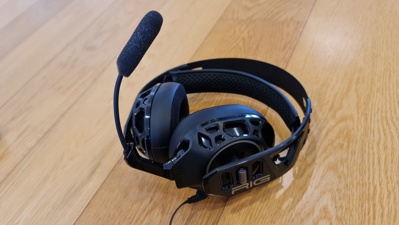 Don't get me wrong about how these things look by the way... I think they look fantastic. The 500 Pro HC Gen 2 has a kind of brutal, industrial quality to it - all steel and webbing - almost like something they'd wear to pilot those magnetic hoverships in the Matrix. Everything's modular and fully adjustable - you can even remove the earcups completely should you need to replace them. The two-piece headband design ensures a perfectly balanced distribution of weight. I'd go so far as to say when you're wearing the headset it feels like it weighs almost nothing at all. This is complimented perfectly by the dual-material ear cushions - both plush and pleather, the best of two feels combining to keep things cool and comfortable, even after hours and hours of game play.
The passive noise isolation is great and purchase of the Pro Compact controller earns you a Dolby Atmos membership, so you can take full advantage of the 360-degree effects many games are now mixed with. Nowhere is this more useful than during my Falconeer dogfights - mid-air battles are the ultimate 3D combat environments and using these headphones means I can hear my enemies wherever they're attacking from; above, below or behind - and react accordingly. You see? This is the kind of competitive advantage RIG gear has always been designed for.
Mic quality is actually pretty decent too - the very bendy boom flicks up out of the way when not in use and unlike the after-thought mics you find on many headsets, the sound quality here is definitely just as useful for your next Zoom meeting as it is in the heat of gaming combat.
The 500 Pro HC plugs into the Pro Compact controller via a generously long, tangle-free, ribbon cable. The controller, in turn, sports a whopping three-metre, high quality, braided cable which gives you plenty of space between you and your Xbox console or Windows PC, while still maintaining totally lag-free, wired performance.

The name is slightly misleading; the Pro Compact is not dramatically smaller than any other controller, it's more the layout that's compact, meaning you can move from button to D-pad to joystick just that little bit more quickly. Certainly I've had no issue changing stations on my car radio while drifting through icy corners playing Forza Horizon 4. In fact, this is a game where the combination of total control, awesome surround sound and thunderous haptic feedback combine to create the surreal out-of-body experience most gamers crave.
Set to their maximum, the vibration motors are almost capable of rumbling this thing right out of your hands. This means you actually struggle for control on the dirt and shingle roads of Forza Horizon 4 and you really feel it when you smash through roadside walls and flip down banks. I love it.
In fact, you'll have no issue keeping a grip on the Pro Compact as it's very ergonomically shaped and has a unique textured surface on the back. Only thing is, there's a choice of white or black and I went with white - I'm wondering if this was a mistake as surely that textured surface will be coated with my gross hand goobies in no time. Look hard at the picture and you'll see a few small bits of dust and fluff adhering themselves to it already - and I took that pic straight out of the box!
The Pro Compact app makes this one of the most customiseable controllers I've used too. I like the way the simple interface is actually navigated by the controller itself. Not only can you remap all the buttons but you can adjust the range for joysticks and triggers, not to mention the intensity of vibrations as I just mentioned. There are even preset settings you can choose for different styles of game - what works well for racing might not be the ideal setup for hand-to-hand combat.
Like the 500 Pro HC headset, after using it for a while, the Pro Compact feels so comfortable and tuned to your needs, you kind of forget you're using it. For me, this is the ideal scenario - I want accessories like these to be as invisible as possible, completing the illusion you've become part of the game. 
Best of all, these are not bank-breakers by any stretch of the imagination. At $149 for the headset and just $99 for the controller, I really urge you to consider RIG if you're looking to enhance your gaming experience.
Click here for more information on the RIG Pro Compact wired controller.
Click here for more information on the RIG 500 Pro HC Gen 2 gaming headset.