THE STORY CONTINUES TO UNFOLD
Author

Publish Date

Thu, 19 Mar 2020, 7:17AM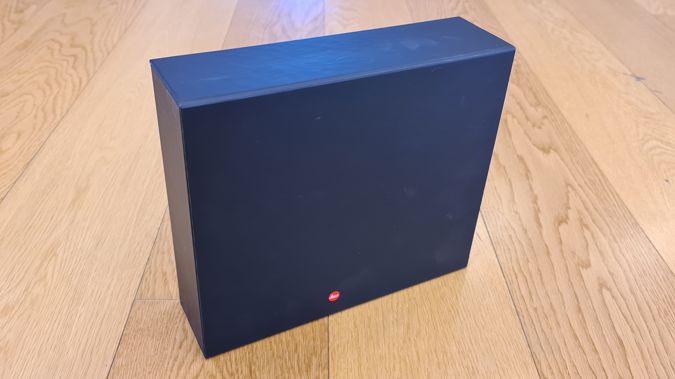 THE STORY CONTINUES TO UNFOLD
Author

Publish Date

Thu, 19 Mar 2020, 7:17AM
Let's not kids ourselves. All phones are basically the same. And once you pay over four or five-hundred dollars, they're actually all pretty good.

They all take a half-decent photo. They all have nice screens to watch video on. They generally have enough storage for those photos and videos. They come in cool colours. They have enough battery life to last the day... mostly.

So if you need a new phone, you may as well throw a dart at a board.

Except...

What if you want one that is genuinely different from the pack? I've got one for you - but you'll need to have your checkbook ready...

Last year's race to launch a phone with a folding screen was a three-way affair, with Huawei's Mate X taking by far the most unusual approach. The Mate X's screen folded around the outside of the device. A lot of people asked why they would do it that way. After I had a little play with one at a Christmas party I started to ask, why wouldn't you do it that way?

Unfortunately, the Mate X was only sold in China, so probably didn't get the international attention it deserved. Now the 2020 version, the Mate Xs is here and I do mean here, for sale in New Zealand. I've been using it as my primary phone for a few days and I can certainly assure you, there's no other device quite like it.

There's no point hiding this phone's greatest trick; the FullView OLED display folds out to a massive, tablet-sized 8-inches. Even when folded, the main screen is 6.6-inches, certainly right in that sweet-spot of useable screen-space versus easy handling and portability. But unfolded, as a tablet, the Mate Xs allows a much bigger viewing area for documents, looking at photos or video and more complicated operations like editing. You can easily multi-task, choosing a Multi-window app from the customisable list that appears with a long swipe from the right of the screen. Any app you select then hovers over the main screen in its own smaller window which you can move around where you want and copy and paste from one app to another.

Obviously this big, square screen takes mobile gaming to a whole new level, leaving your enemies nowhere to hide in first person shooters. There's also a slew of new cooling innovations including the use of something called Bionic Carbon. I have no idea what that is. What I do know is the Mate Xs stays cool open or closed.
The fold-out operation is made possible by Huawei's new and improved Falcon Wing hinge. It feels robust and reliable and snaps into place with a satisfying kerchunk. What's really crazy is how flat the screen is when unfolded. You have to be looking pretty hard, in just the right light at just the wrong angle to see any kind of seam at all. Basically, it has to be used to be believed.

But wait! Where's the selfie-cam? Unfolded, this thing is literally all screen. Big screen. Square screen. Rotating screen - you can hold it whichever way you like... but not a camera in sight. On the back, a whole different story, with the Super Sensing Leica Quad Camera System; Wide angle, telephoto, ultra-wide angle and Time-of-Flight lenses combining to take great shots, near or far, dark or light. Just like Huawei's other flagship devices, the camera on the Mate Xs is superb... and the really good news is it's also your selfie cam.
You see, when folded, the 8-inch display actually becomes two displays, the 6.6-inch screen on the front and a 6.3-inch screen on the back. When you change to selfie-mode in the camera app, you're instructed to flip the phone over and there you are - looking back at yourself on that 6.3-inch screen nestled snugly alongside those four magnificent lenses, as you can see in this image. (That button with the red line is the catch to unfold the phone, by the way. With another comforting click)

So you've basically got the world's highest-specced selfie camera, with access to all the features and effects you've been using on any of your other shots.

There's another cool camera trick the Mate Xs can do no other phone can; Mirror Shooting. When you're taking a photo of someone else, via the main screen, just touch the Mirror Shot icon and your subject will also be able to see the shot on the secondary screen facing them. No-one needs to ever be caught with their eyes closed again.
The other hidden feature is the fingerprint sensor, underneath the side-mounted power button. I've seen this on a handful of other phones and tablets and I love it. Definitely faster and more reliable than any in-display fingerprint reader I've used to date. A shame there's no face-unlock option, due to there being no forward facing camera, but that fingerprint sensor works so well, I haven't missed it too much.

And that's not the only fast thing about the Mate Xs. It uses the same uber-powerful Kirin 990 5G processor we saw on the Mate 30 Pro. In tandem with a respectable 8GB of ram, the Mate Xs flies along - even when resizing apps after folding or unfolding the screen. A huge 512GB of internal storage is standard and the 4500mAh battery is fairly generous too. Combined with the miraculous power-saving abilities of that Kirin chip, I was pleasantly blown away by the overall battery life, especially given the size of the display. Huawei seems to be the battery life authority these days.

I have to admit, I do miss wireless charging here - obviously no reverse charging either. Maybe you can't do wireless charging through a wrap-around display, I'm not sure. Fast charging via USB-C works well though and I was also surprised at how light and slim the Mate Xs is. Even when folded it doesn't really seem to take up an uncomfortable amount of space in my pocket. When unfolded eight inches is just the right size for me to still be able to grip in one hand. The Intersteller Blue colour of the rear casing is pretty classy too.

In these turbulent times, it's worth reiterating Huawei phones like this, while still technically Android devices do not have access to certain apps and services... or do they? Certainly, by using Huawei's Phone Clone app, you can port pretty much all the apps, accounts, files, addresses and pictures across from your old phone in a matter of minutes and that works very well. What's more, Huawei's App Gallery is quickly growing into one of the most well populated app stores out there, with more and more New Zealand-based content being added all the time. The only feature I'd like to see Huawei figure out is contactless payments via NFC. I know there's a service called Huawei Pay available in some other markets so hopefully we'll see that here soon enough.

So a totally unique fold-out screen that looks fantastic and feels durable. Tech specs that match up with the very best of the best. An unbelievable camera setup that offers more selfie options than any other. 5G capable in a market with a very limited number of 5G phones available. And an App Gallery that goes from strength to strength every day. How much?

$3999.

Not a typo.

Insane right?

So the question is, do you want to own the most expensive phone in town?

Maybe, for a phone as unique as this, you're prepared to do something crazy.