The Smart TV for Dummies
Author

Publish Date

Wed, 17 Nov 2021, 2:37PM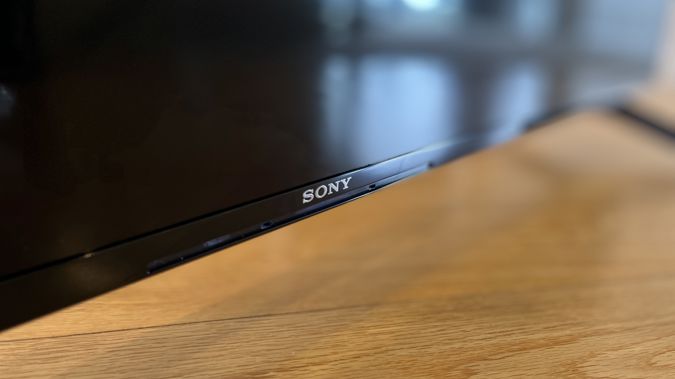 The Smart TV for Dummies
Author

Publish Date

Wed, 17 Nov 2021, 2:37PM
You can spend a lot of money on the latest and greatest TVs. But do you need to?
While there are some incredible innovations being made in screen technology all the time, if you're in the market for a new telly, those innovations aren't compulsory.
For example, 8K... it's been around for a few years now but how much 8K content is being produced to play on those screens? I'm sure it'll turn up eventually but probably not until the general standard of our internet capacity improves enough to support it.
I'm not encouraging you to go entry-level/no-name brand either; in this respect TV's are no different to any other household appliance; cheap things break. That's just a fact of life.
But somewhere in the middle there's usually a kind of gadgety sweet spot - where you get all the features you actually need, without paying a premium just so you're not missing out on the latest add-ons you'll probably never use.

The Sony BRAVIA XR X90J is certainly not cheap, although starting under $2000.00 for the 50" model definitely drops it into that price-versus-features sweet spot I'm talking about. Even the 75", which is probably plenty big enough for most living rooms, is only NZ$4087.00 - less than half the price of some of the "top-of-the-line" latest and greatest.
I've spent a couple of weeks with the 55" X90J and I can tell you, other than being a little small for my space, there's not much more I need from a TV.
I've found almost everything about the X90J refreshingly uncomplicated - right from taking it out of the box. Sony's box design features removable plastic handles that double as clasps to keep the base and lid together. Once removed, it's a straight-forward process to lift the main part of the box off the TV so you can remove the rest of the packing and install the stands. Again, these are minimalist and simple; two narrow, angled feet that slide securely into their designated slots with no fuss.
The X90J is slim, without being paper thin. It's bezels are narrow, without being invisible. Put it this way; nobody's coming in and saying, "Hah... look at your ugly TV. It's so thick."
All the AV ports are on the left side of the rear panel - well, almost all. For some reason, the power cord connects on the other side, making it slightly more complicated to conceal all the cables, especially given the feet leave a significant and obvious gap beneath the screen. Perhaps Sony assumes you'll be connecting a soundbar and positioning it in front of that gap.
Word of advice; before you rush out and buy that soundbar, try the TV speakers out first. They're pretty great... well, for TV speakers, anyway. There was quite a period there when televisions got so skinny there was nowhere to put a decent sound system, so manufacturers just pushed their soundbars instead. Technology keeps on tech-ing though and now the built-in speaker array on the X90J does an admirable job of creating an immersive, 3D soundscape. There's not a lot of grunt to more bassy music tracks or sound effects like explosions and crashes but you might be surprised how good it sounds. 
Not to mention how good it looks. The BRAVIA XR range uses Sony's Cognitive Processor to perform quite a few visual magic tricks, including adjusting brightness and contrast to different parts of the screen, depending on the content. The full array, 4K LED panel is bright and clear and the X90J's upscaling abilities really are impressive.
One of the few criticisms levelled at the X90J is a drop in visibility for off-axis viewing, or watching from an angle. I don't really understand these comments. I'll concede there's a little more screen reflection when you're a bit side-on but nothing crazy. What's more, I watch a lot of TV during the day, on a couch in front of the TV with a large window right behind me. I haven't had to pull the blinds once.
It's always interesting to hear what the other people in my house have to say about the usability of any device I'm reviewing. After all, I'm fiddling around with these things all day every day, so a I take a lot of this stuff for granted. However, this can drive my house-mates crazy. Imagine coming home from work to discover a completely different telly in place of the one you were watching last night. Different remote. Different operating instructions. Thanks for nothing, glennzb.
But in the case of the X90J, the feedback has been only been positive. I put this down to two things; the user interface and the design of the remote.
Some remote controls have very few buttons at all and while this makes them look nice, it doesn't necessarily simplify control of the TV. Here, Sony has taken the opposite approach. The remote for the X90J is too large to lose, long and grippy underneath so it's easy to hold. 
What's more, there seems to be a button for almost every function, meaning you don't have to keep bringing up a Home or Settings menu every time you want to do something. There are even dedicated shortcuts for instant access to YouTube, YouTube Music, Netflix and Prime Video.
There are also media controls, including a standalone subtitle button. These are some of my favourite features because they work with pretty much everything.
Which brings me to the UI; Google TV. This is the evolution from the Android TV interface found on previous Sony televisions. It's much more refined and easier to navigate. The home screen offers an impressive range of viewing suggestions, based on which streaming services you have installed. Installing apps from the Play Store works pretty much like it does on a phone and you can even sideload more "specialised" APK's if that's your jam.
My only real beef with the software experience is accessing other hardware you might have plugged in. Devices like consoles, USB-drives and set-top boxes appear on a separate input menu, not on the home screen with your favourite apps. Admittedly, the input menu is only a button press away (of course there's a button for it) but I had to find something to complain about.
As a Google TV, the X90J is its own Chromecast device and you can AirPlay to it as well. You can even add it to your HomeKit and use Siri to control it, not just Google Assistant - although the mic on the remote is all Google and definitely saves a lot of virtual typing when it comes to searches and logins.
Everything about the X90J is easy; it's easy to set up, easy to use, easy to listen to and definitely easy to watch. Best of all, it's a lot easier to pay for than those other models with the all the stuff you don't need.
Click here for more information and pricing on the Sony Bravia X90J.