The Power of the Future is at Hand
Author

Publish Date

Wed, 20 Apr 2022, 5:16pm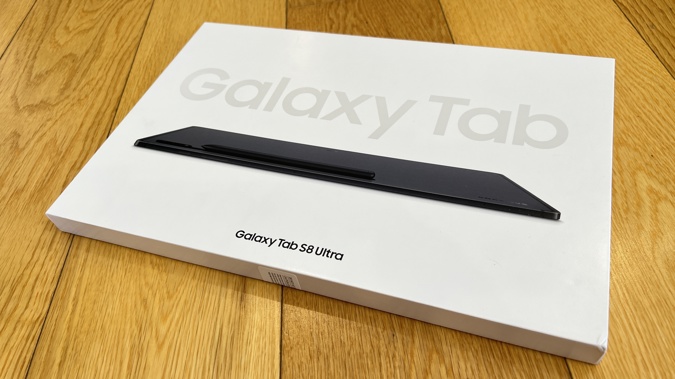 The Power of the Future is at Hand
Author

Publish Date

Wed, 20 Apr 2022, 5:16pm
Every once in a while I get to try a gadget that feels like the future.
You'd think it would happen a lot more than it does. After all, as I take a random look over my desk right now I see a very recent desktop computer, two powerful smartphones, a gaming headset, three sets of wireless earbuds, three smartwatches and a veritable pile of other stands, chargers, hubs and other accessories.
Yes, these are all amazing feats of technology and they definitely all make my life easier, or at least more productive. (Not that I usually wear three smartwatches at once obviously - I was pretty much just showing off there)
The dream scenario when I decided to try my hand at tech journalism (if that is indeed what I'm doing here) was to be living in a real-life Star Trek, surrounded by sci-fi level tools, toys and other items that would make flying cars seem so last decade.
The reality? Close... but not quite. For example; where are all those phones that are just made from a single piece of totally transparent glass I keep seeing on all the movies and TV shows? How hard can it be? Surely that's not some crazy notion someone just thought up and made with special effects?
And yet...
Once in a while, I take something out of its box and it absolutely delivers - even before I turn it on...

I'd seen and heard a lot of hype about the Samsung Galaxy Tab S8 Ultra. But that was nothing compared to the reality of the device itself.
On lifting the lid of its box I was absolutely stunned by its size. I've certainly never encountered a tablet with a display anything even close to this before; it's like lifting up a window... except thinner. Like crazy thin. It's significantly thinner than most of the phones I review. How can that be? Like I say; stunned.
And then I thought; woah - be careful! This big and this slim, it must be pretty fragile, right? The P.R. people didn't even send me a case. Idiots. Don't they know what a klutz I am? I'm about to smash this NZ$1949.00 window to bits in a matter of minutes. It's inevitable.
But no.
That's the next thing that blew me away; how absolutely solid this thing is. I don't mean heavy - given the crazy 14.6-inch display (yes, that's what I said; 14.6) its mere 726grams puts it way under pretty much any laptop - certainly any laptop with a screen as giant as this.
I couldn't wait to fire it up and check that display out - Samsung doesn't really do bad screens and the one on the Tab S8 Ultra is so the opposite of bad. The Super AMOLED, 120Hz, HDR10+ display really is like a window into whatever world you want to look at. In my case I've been working my way through the Book of Boba Fett so that's quite a collection of visually spectacular worlds.
Have I used the word "stunning" yet?
Of course, it's not just visual effects at Disney Studios, the Star Wars universe is known for its sound design too. The Tab S8 Ultra doesn't disappoint here either. Whether it's the Mandalorian's space-fighter whizzing from one side of the screen to the other or the legendary sound of a light sabre firing to life, it's all a symphony to my ears via the AKG-tuned, quad-speaker array.
In fact, I was only intending to watch part of an episode to get the feel for the device but I've been enjoying the experience so much - especially given how portable it is - I've watched most of the series on the tablet.
As you would expect from the top of Samsung's tablet range, the Tab S8 Ultra has it all going on under the hood. Qualcomm's benchmark-setting Snapdragon 8-Gen-1 chip is running the show and although there are other configurations available overseas with more RAM and storage, the 8GB and 128GB of space in the version I've been sent keeps everything rocketing along - from streaming, to multi-tasking to gaming.
I just can't stop shooting zombies in Left to Survive... which is just as well, because shooting zombies is pretty much the point of the game. Needless to say, a game like that on a screen like this is pretty fun.
And now for the words I thought I'd never type about an Android tablet; its battery life has knocked my socks off. To be fair, we're talking a 11200mAh cell, which I think might be bigger than the one in my electric lawnmower. The good news is, with the right charging brick you can juice that massive battery up at 45W in under 90 minutes. The bad news? You won't find that brick in the box.
What you will find though is the best stylus in the West; the good ole S-Pen. I know; they've actually included it instead of charging more as an optional extra. Wonders never cease. It even magnetises on the back next to the rear-facing camera to recharge wirelessly when not in use. If you haven't used a recent-model S-Pen before, you're in for a treat. I'm not aware of another more functional, natural-feeling drawing tool out there. Not only can you draw, sketch, ink, paint and erase but the S-Pen also captures text, translates, clips images and can work as a remote. And it's included.
However, as I mentioned, a case is not - there are options out there, including quite an expensive keyboard/cover accessory. However, I was able to pair my trusty bluetooth keyboard with no issues. Once you flick the Tab S8 Ultra into DeX mode, it's so close to being a laptop you might not even really notice the difference.
Almost forgot the cameras. You get proper cameras - both wide and ultra-wide both front and back - both selfie lenses are 12MP which totally puts any laptop I can think of to shame and there's even a new Auto Framing feature which digitally pans the camera to keep you in the middle of the shot - not only on video chats either but even just when you're recording yourself. It works too. Well, most of the time.
To be honest, everything works on this wonder of modern manufacturing. It doesn't just work, it's magical. This is one of those sci-fi devices. You imagine something you want it to do and it does it. If you think using Android might be a barrier for you, things have changed a hell of a lot recently. Microsoft apps like Office365 and the new Edge browser are especially agnostic these days and I've had no issues working with them whatsoever.
This is pretty much as good as it gets - for under two-thousand dollars. It's worth it just to see that screen alone.
Click here for more information and pricing on the Samsung Galaxy Tab S8 Ultra.