THE NEXT GENERATION
Author

Publish Date

Fri, 31 Jan 2020, 8:51AM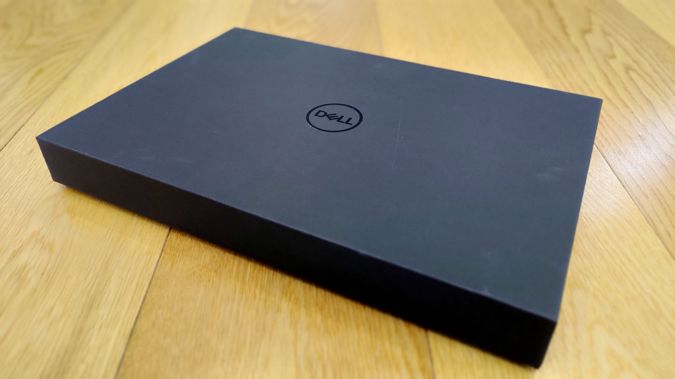 THE NEXT GENERATION
Author

Publish Date

Fri, 31 Jan 2020, 8:51AM
There's something about a Dell laptop.
Nothing flashy. It's not about the bells and whistles. It's more about a reliability factor - the knowledge that when you turn it on, it'll work and work exactly like it's supposed to.
So what more does including the latest 10th generation chip from Intel bring to the table?...
The first thing that struck me about the Dell XPS 13 is its weight, or lack of it. I've been using Dells at work for decades now and while they've always served me well, I've never really thought of them as dainty little slivers.
While the XPS 13 may not be at the very forefront of stylish or innovative design, its certainly attractive enough, available in both white and silver. It's definitely compact, thanks mostly to its extremely slim 13.3-inch FHD InfinityEdge display - unlike many other laptops in this price range, the bezels on the XPS 13 really are very narrow, especially at the top and sides so there's no unnecessary lid space at all.
The base of the device tapers away dramatically, also adding to the impression of a very slim laptop indeed.
Despite all this skinnyness, there's nothing flimsy about the XPS 13 - quite the opposite. The hinge mechanism is solid as a rock and there's a business-as-usual feel here, typical of most Dell devices.
That feel follows through to the keyboard and touchpad setup - both solid, with excellent tactile response. I've found the keyboard to be surprisingly well spaced out given the compact form factor of the laptop itself.
The power button, situated at the top-right corner of the keyboard, doubles as a fingerprint sensor. This works really well... as a fingerprint sensor, not so much as a power button. I've been using the XPS 13 for a couple of weeks now and I still can't tell when I've pushed it and when I haven't. Not by feel, anyway. Luckily, the keyboard is backlit when you switch it on, so that usually prevents me from accidentally turning it off again.
Previous iterations of the XPS 13 copped a bit of flack for positioning the webcam below the screen - never a flattering angle, that's just basic cinematography 101. Dell has fixed that here; the webcam is now tiny enough to fit back on the narrow top bezel - and it's actually pretty decent quality too.
I really like the sound from the side mounted speakers. Dell claims they've created "the ultimate personal theatre experience" with Dell Cinema. I don't know if that's quite the case, although I've got no complaints with my streaming experience at all. That edge-to-edge display is bright, sharp and colourful and the Killer Wireless networking adapter certainly seems to keep my streams stable and of consistently high quality. Strangely, occasionally the WiFi fails to reconnect when waking the XPS 13 after closing the lid, an issue I've only been able to rectify with a restart. Given this has only happened to me three times and the laptop reboots very quickly, it's hardly an inconvenience and it'll probably be sorted with a driver update down the track.
Which seems like a good time to discuss the brain in this box, the new 10th gen  "Ice Lake" processor from Intel. The configuration of the XPS 13 I've been using sports the i5 chip and so far it hasn't missed a beat. To be fair, I haven't been trying to top the table on PUBG or Overwatch, but nobody's trying to sell this device as a gaming computer. However, I have been running apps like Aodobe Audition, the audio editor I use to record, edit and produce podcasts and the XPS 13 powers through. 
One major spinoff with the Ice Lake generation of processors is power consumption - or lack of it. This contributes mightily to genuinely decent battery life - more than enough power to last through a full day at school or work. It's a new era for Windows PC's; finally we no longer have to worry about where to plug in when we're on the road. As part of that new era, when you do charge, you'll be connecting via convenient USB-C and there's a really long cord provided with the charger. I know that sounds simple but it makes a difference.
Perhaps the biggest benefit of the new Intel chips is the level of future-proofing they offer. WiFi 6 will be popping up in many routers this year and Ice Lake is ready for it. The 10th gen i5 also supports the latest Thunderbolt 3 USB and display ports and yes, you'll find those on the XPS 13 too.
Basically, if you like having the latest, better get yourself a Dell XPS 13 or you'll be suffering a terrible case of FOMO when you use someone else's laptop with a 10th gen Intel built in.
Click here for more information and pricing on the Dell XPS 13 laptop.