The iPad is Definitely Still a Thing
Author

Publish Date

Thu, 9 Sep 2021, 11:42AM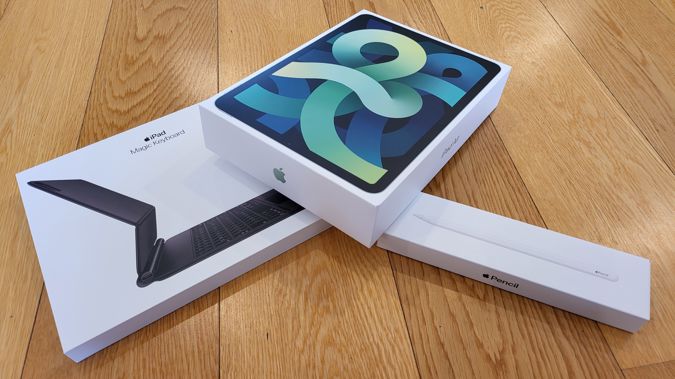 The iPad is Definitely Still a Thing
Author

Publish Date

Thu, 9 Sep 2021, 11:42AM
My experience with the Apple iPad has been long but third-hand.
Both my daughters attended one of New Zealand's first BYOD schools from Year 7 onwards and that meant an iPad each. In fact, given the life-span of your average piece of tech, it actually meant two iPads each - and that's not counting the one that got smashed on the bathroom floor one time.
This means I've been iPad adjacent, without really being a user, for almost a decade.
So I know basically what they do but not really how they do it.
I also know for all that time neither daughter has ever gone far without their iPad. So Apple's doing something right.
In my brief encounters with them, you know; helping set them up, entering my credit card details so purchases can be made, trying to salvage backup information from the broken bathroom one - I always thought iPads were basically just giant iPhones and I never got the appeal.
Well, I've been using one for a few weeks now and I'm starting to come around…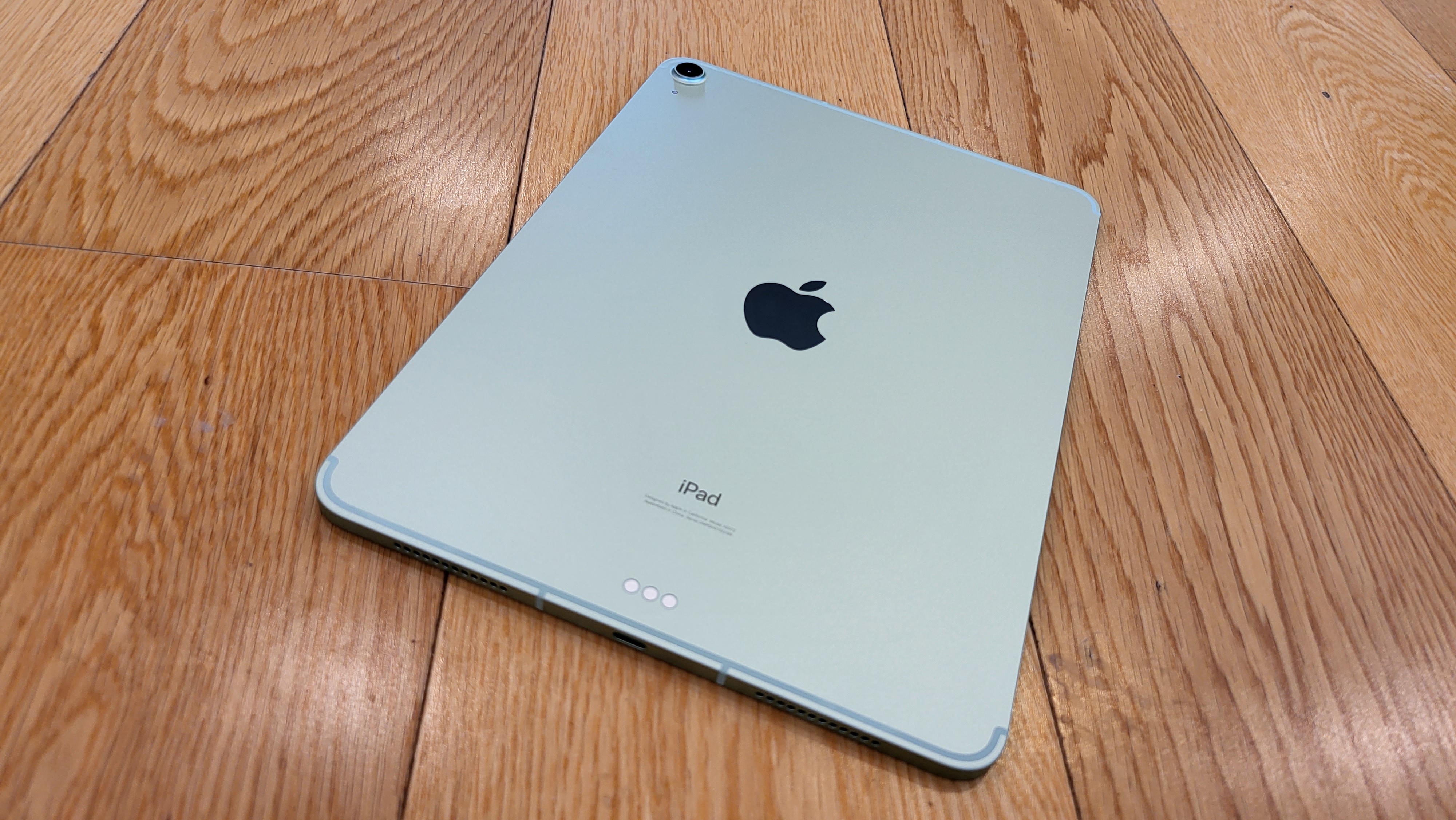 The iPad Air (4th generation) was released in October last year and it currently sits in the middle of Apple's iPad family; more powerful and higher-spec than a standard iPad but a little less zoopy-doopy than the top-of-the-line iPad Pro.
I could list off a long line of features that have been improved from previous generations - from the exciting range of colour choices, to the impressive A14 Bionic chip, to the equally impressive 10.9" Liquid Retina display… but unfortunately, none of that really means all that much to me because I don't have a frame of reference. I've never used an iPad properly before so I don't have anything to compare this one to…
Well… except all the other devices I've ever used.
So that's exactly how I've gone about my review; trying to use the iPad Air for all my daily tasks, no matter how big or small.
Actually, straight off the bat, I love the colours. I've been sent a green one to try but there are five hues to choose between, all muted, matte, metallic and classy. Other than Apple's own iMac, I can't think of another tablet or computer that comes in five different colours.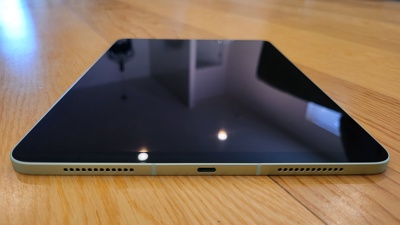 The next thing I noticed was the bezel - or lack of it. Apple cops a lot of flack for the big borders that often surround its displays but on the iPad Air, the bezel is much less noticeable than the picture-frames of the past - uniform too as there's no need for a larger chin to house the home button. There's no home button.
At almost 11-inches, the display is quite a bit larger than on the standard iPad and is laminated with an anti-reflective coating. This means I can sit here typing quite comfortably with a window behind me.
In place of the home button, Touch ID has been built into the power button on the top side (or left, when using the device in landscape). There's no option for face unlocking though - which in these days of prolonged mask-use is certainly not as essential as it once seemed.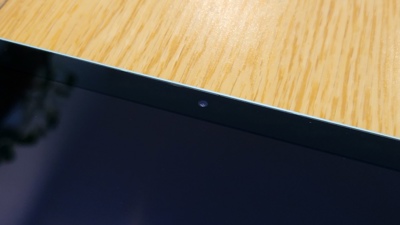 That's despite the fact the front-facing camera on the iPad Air is definitely one of its standout features. The 7MP FaceTime HD camera does a great job, providing crisp, clear, true-colour images and video - very important in the age of the online meeting. The 12MP rear camera isn't terrible either, although I'd like a few more features and options in the camera app.
In saying that, if you're on a video call in landscape mode, it's kind of tricky manoeuvring yourself into the middle of the shot. This is because the selfie-cam is in the "top" bezel - which becomes the left in landscape. That means the camera ends up way off-centre and you have to hold the whole device at an angle to reframe yourself.
Why is this such an issue?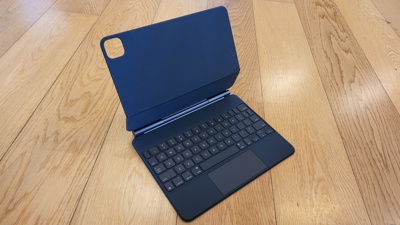 Because for 99% of the time I've been using the iPad Air, it's been attached to the Magic Keyboard. This is the evolution of the keyboard case we've seen various versions of over the years in its most sublime form. Yes, it's a sturdy, soft-touch cover for the device but that's only the beginning.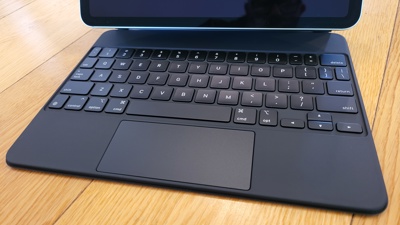 Somehow the Magic Keyboard's unique hinge and magnet system is firm enough to hold the iPad Air in place in exactly the right angle, suspended slightly above the keyboard itself. Not only does it provide well spaced keys with impressive travel but also a small, yet fully functional trackpad, complete with satisfyingly clicky buttons.
Essentially, the Magic Keyboard converts the iPad Air from tablet to laptop, just by magnetising it on, making it quite possibly the most well designed accessory it's ever been my pleasure to use.
And for the most part, iPadOS responds just as smoothly - both lock screen and home screen rotate to landscape, as do almost all apps.
Almost all. Which is certainly frustrating, especially now I've updated to the Beta version of iPadOS 15 to try out a few new features, like resizable widgets that can be added to your home screen. 
This not-rotating-to-landscape issue seems to be mostly due to app developers not making the appropriate adaptions - for instance, the app that shows me the feed from my home security cameras doesn't rotate which is particularly annoying given you're literally wanting to watch a selection of different video feeds.
But it's not just third-party operators at fault As I've pointed out - the selfie-cam is in the wrong place to work effectively in landscape mode - it should be on the long side, not the short side. What's more, if you want to take a panorama pic with the rear-facing lens, the camera app forces your screen back to portrait to perform the slow pan required for the shot. How weird is that?
Rotation issues aside, the iPad Air has proved way more versatile than I was expecting. 
My work Microsoft 365 apps open and operate seamlessly - including accessing files stored in the cloud. I've also been impressed with how functional and desktop-like most websites are. 
It took a little getting used to but I've now got my head around how iPadOS deals with with multi-tasking and multi-window operation. This involves either Split View - where you choose two apps to share the screen, either 50-50 or one-third to two-thirds - or Slide Over, which enables you to open an app in a smaller window on top of the screen you already have open. Even switching between apps is faster and more streamlined than ever.
The only thing that reminds me this is a tablet and not a laptop is not all apps are available for iPad. While Adobe does offer plenty of "lite" and mobile-specific options, more resource-heavy programs like Adobe Audition, the audio editor I use for work, just don't feature in the App Store at all.
Which is not to say the iPad Air isn't capable of some powerful stuff. I'm pretty sure I'd have no issue editing my podcasts using GarageBand - this is no longer just a kids' toy for creating short little jingles. Over the years the library of samples, effects and guest performances has grown massively, not to mention the ability to plug just about anything in to record it. There's no doubt this toy has become a powerful tool indeed.
And this is the beauty of most Apple devices - you may not be able to do absolutely everything with them but when it comes to the things you can do, all those things work perfectly, every time, all the time.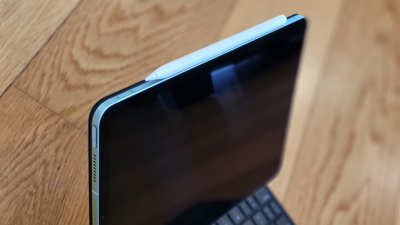 Like the new version of the Apple Pencil - the stylus designed for use with the iPad Air and iPad Pro. It pairs instantly and charges wirelessly when magnetised to the side of the device. You can swap between writing tools with a simple double tap of the pencil itself. But it's more than just a drawing device. Activate Scribble mode and you can use Apple Pencil to convert your handwriting to text - even filling out online forms, or copying, pasting and deleting text.
My favourite trick is using the pencil to snip screenshots. Just drag from the corner, and the view shifts to an editable cutout of whatever you're looking at.
Oh yes, the iPad Air keeps coming up with clever stuff - like Sidecar screensharing with your Mac. This lets you use the iPad Air as a second monitor, either extending or duplicating the display of your iMac or MacBook wirelessly or via USB-C.
The speakers are great by the way - powerful and convincing stereo when using the iPad Air for music or video streaming.
My major (and really my only issue) with this device is price. The iPad Air starts at NZ$999.00. Given everything we've just discussed, I think that's incredible value. Except… what we've just discussed is not $999.00. It's $2,257.00. You can get the stand-alone, Wi-Fi only, 64GB version (still in the colour of your choice) for under a thousand dollars. But add cellular capability, the Magic Keyboard, the Apple Pencil and 256GB of storage and yes, you're paying more than double the price. Quite a bit more than double.
So let's go through those "extras" one by one. Firstly, storage space. Phone, tablet or computer, in this day and age I'm not buying anything with less than 128GB of storage as an absolute minimum. There isn't a 128GB iPad Air - it's either 64 or 256. Please don't go for 64 unless all you're intending to do is browse and email. Which would be a massive waste of what this machine can do. So really, the price starts at $1249.00. Frankly, still reasonable (but no longer exceptional) buying.
The ability to add a SIM card will cost you another $220. That seems completely insane to me but if you're out and about and away from Wi-Fi on a regular basis, perhaps that's just the price you pay.
Apple Pencil? $239. Again, that seems a bit steep to me but then as I should probably have pointed out, I'm no artist and my writing is slow and terrible, so it's not something I really have any use for. If I was a compulsive note-taker or even a professional graphic artist of some kind I get it - it's a pretty useful tool. It's certainly an exceptionally user-friendly design with its wireless charging and magnetic attachment.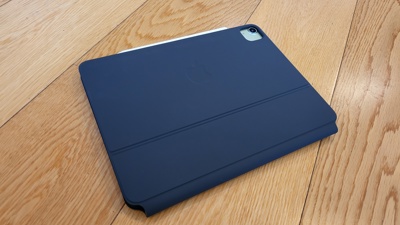 And then there's the Magic Keyboard. Brace yourself. $549. Look, I know I told you it's the best accessory I've ever used but given you can buy a whole iPad for just twenty dollars more, I can't explain what's happening here.
The trouble is, for someone like me who has not traditionally been a tablet user, the Magic Keyboard, with it's fully functional trackpad, is exactly what converts the iPad Air into the virtual laptop experience I'm finding so damn versatile as I type this. Not only is the Magic Keyboard totally great, I'd go so far as to label it an essential add-on.
At the end of it all, as far as I'm concerned, I would only purchase the iPad Air with 256GB of storage and the Magic Keyboard - grand total; $1798.00. So the question is, would I choose that configuration over any other laptop I could buy for around the same price?
You know what?… For all the portability of a tablet combined with the functionality of a notebook computer... Maybe I just would.
Click here for more information and pricing on the Apple iPad Air (4th Generation).
Click here for more information and pricing on the Apple Magic Keyboard for iPad Air.
Click here for more information and pricing on the Apple Pencil.