THE GREAT COVER UP
Author

Publish Date

Sun, 26 Apr 2020, 3:36PM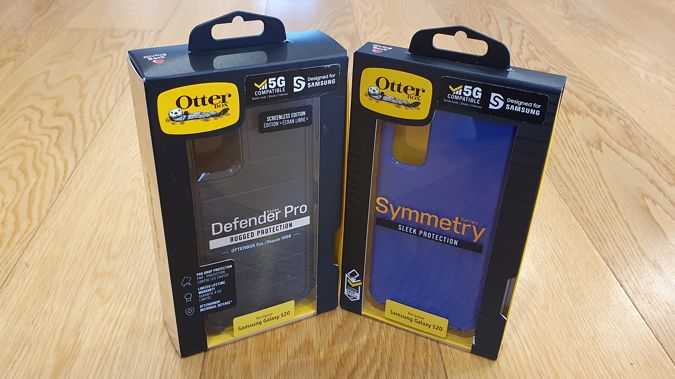 THE GREAT COVER UP
Author

Publish Date

Sun, 26 Apr 2020, 3:36PM
For some reason, smartphones are more expensive than ever.
In the last year alone, I've reviewed several handsets priced over two-thousand dollars and a couple even stretch into the $3K+ range.
So much money for something you can easily drop onto the kitchen tiles.
Crazy.
I take pretty good care of my phones - in fact I've only ever broken one, not by dropping it, but by dropping an empty coffee cup onto it. Accidents definitely happen.
If you've invested all that money in a phone, you'd be a fool not to protect it properly...
As the number one-selling smartphone case brand in the U.S., Otterbox has developed a reputation for stylish ruggedness - if that's a thing. Now widely available in New Zealand, there's a new range to match up with the new range of Samsung flagships.
You won't find much more solid protection than the Otterbox Defender Pro. In fact, I don't think I've ever come across a case as drop-proof as this one. Not only is every edge of your S20 device protected by thick, multi-layered bumpers but there's also a soft, foam-like shock absorbing pad to protect the glass back of your phone as much as possible.
Now, I'm not brave (or reckless) enough to go around dropping my phone from various different heights to test how effective the Defender Pro actually is. On the other hand, some things just feel solid, dependable - really well made. The Defender Pro is one of those things. It just seems trustworthy.
Especially given it also includes OtterArmor Microbial Defense; an extra layer of anti-microbial technology built in to ward off a host of common germs. Pretty timely in the current climate, wouldn't you say?
The other bonus feature of the Defender pro is its belt-clip holster, included in the box. Although constructed from extremely sturdy plastic, it's very easy to clip your S20 device in and out of it, thanks to the purpose-built sockets on the edges of the Defender Pro case. Despite that, once it's in, it's in - and it stays in with no chance of being accidentally knocked or popped out. Obviously, wearing your phone on your belt isn't everybody's favourite fashion statement but given the target market for a case as rugged as this is likely to include construction workers, tradies and outdoor sportspeople, I'm thinking fashion isn't necessarily top of mind.
The bonus feature (the belt-clip holster) has its own bonus feature; the clip can rotate around and click into an open position to serve as a kickstand. This means you can watch Netflix or join that Zoom meeting without getting a tired arm after five minutes. I hope whoever thought that up got the rest of the day off.
Of course, you don't have to just clip your phone onto your belt - there are probably any number of convenient things you can use as a makeshift selfie tripod now you can instantly clip your phone onto them.
I'm not going to lie, the Defender Pro, while super secure is, shall we say, a bit on the bulky side. While you may still be able to slide a Defender Pro-protected Galaxy S20 in and out of your pocket without too much difficulty, given the S20 Ultra is two sizes bigger, the Defender Pro makes an already massive phone a size and a half bigger again. 
Yes, you get plenty of peace of mind - including a dinky little charging port protector to keep out dust and dirt - but the case is undeniably large, it's stiff and to be frank, I'm surprised the volume and power buttons work as well as the do through all those layers of protection.
Not to worry, if the Defender Pro is too over-the-top for your tastes, Otterbox does provide other options, like the Symmetry series.
The Symmetry case is still precisely engineered, still feels dependably durable but is much slimmer, lighter and more elegant. In fact, it would be easy to think there's not much difference between an Otterbox Symmetry case and the standard TPU case that comes in the box with your S20 phone but don't be fooled. On closer inspection you'll discover a much softer inner layer around the inside edges of the case, helping to absorb the shock of any accidental drops. The Symmetry is sturdy but still flexible enough to make getting your phone in and out a pretty straight-forward exercise.
The attention to detail with both these cases is exact - and that's what really sets them apart from the cheap alternatives you may find online. Every button, camera cutout and port access is meticulously placed. The build materials are unquestionably tough and durable and what's more, Otterbox cases come with a lifetime (seven year) guarantee. No, they aren't cheap - but your Galaxy S20 wasn't either. A decent case like this is about the best insurance you can buy.
Click here for more information on the Galaxy S20 range of Otterbox cases.