The Folder You Can Actually Afford
Author

Publish Date

Mon, 13 Sep 2021, 12:27PM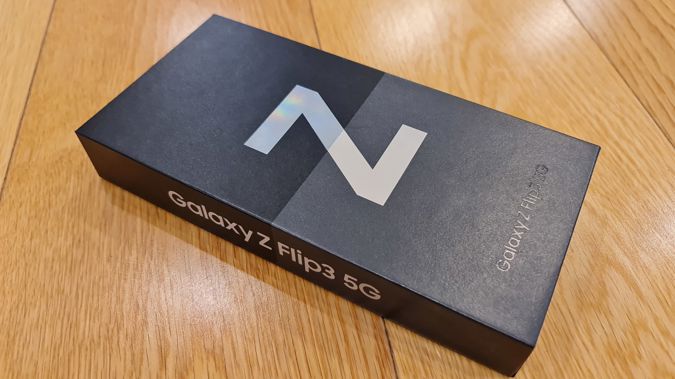 The Folder You Can Actually Afford
Author

Publish Date

Mon, 13 Sep 2021, 12:27PM
Of all the crazy gimmicks, tricks and addons various phone-makers have experimented with over the last couple of years, Samsung takes the prize for developing a revolutionary new concept and sticking with it.
If recent international sales figures are anything to go by, Samsung's gamble on foldables is really starting to pay off and in some markets, the new Galaxy Z Fold3 and Z Flip3 look like they're going to be even more popular than the S21 series of handsets from earlier in the year.
It seems, thanks to Samsung, the folding screen has really come of age, so let's find out why the Z Flip3 is suddenly so in-demand...

The obvious answer is price. 
The Galaxy Z Flip3 5G is a whopping $700 cheaper than last year's Flip, starting at $1599.00 for the 128GB model. It's not every day a tech giant produces something new, something better, then sells it for almost a third less than its predecessor. While this might be slightly shocking for those early-adopters who forked out so much more for the first Flip, it's great news for people considering a new flagship handset.
(By the way - if you're wondering what happened to the Galaxy Z Flip2 - there wasn't one. The original Flip wasn't 5G, then there was a 5G model, so technically, this is the third one)
This mid-$1000 range is where you'll find the top option from a lot of phone makers, although certain brands, including Samsung, have handsets priced well into the $2000's and beyond. The point is, at around $1700, you're competing with very powerful phones with excellent storage, great cameras and incredible displays.
As it turns out, the Z Flip3 is also a very powerful phone, with excellent storage, a better-than-okay camera and a display, obviously, that'll bend your brain. Not necessarily due to picture quality but because it actually bends. In half.
The general concept of the Flip3 is pretty much what we saw from the original - a clam-shell device that folds down to half the size of any other phone. The first Flip impressed with its durable hinge design - a big improvement on the more experimental-feeling Galaxy Fold that came before it. At the time I was surprised how much I enjoyed using it as my primary device - not just because it was so much fun to fold and unfold but for practical reasons too.
Suddenly, no pocket was too small to fit my phone. And Flex mode was basically a revolution in selfie-shooting; the ability to leave the phone half-folded to shoot photos or video without a tripod was quite simply, game-changing.
Well, that's all been enhanced.
The Galaxy Z Flip3 5G is powered by the Qualcomm Snapdragon 888 CPU - which is pretty much the best you'll find in an Android phone right now. Combined with 8GB of RAM, this is a device that never falters, performing all tasks quickly and smoothly, from downloading and installing apps, to browsing and messaging, to filming and photography.
You can opt for 128GB or 256GB of storage - the larger is only $100 more, which seems like good value to me, especially if shooting pics and movies is your thing.
Those pics and movies will look better than ever too - the 6.7-inch Infinity Flex internal display is now capable of a 120Hz refresh rate, automatically adapting to your requirements. Yes, there's still a detectable groove in the middle but get over it - it doesn't affect performance at all and you won't even notice it from most angles.
Perhaps the most obvious upgrade from the previous generation of Flip is the outer screen, now significantly larger than before. You can now scroll through your notifications, swipe left to peruse a number of specifically designed widgets (calendar, media player, voice recorder etc) and of course, there's a customisable clock-face, with several designs to choose from that you can even co-ordinate with the new Galaxy Watch4 range.
All this is dramatically more useful than the tiny window we had first time around and that's before you get to my favourite trick; the Cover Screen Preview. This is for when you want to use the primary, rear-facing camera array to shoot selfies. Simply press the Cover Screen Preview icon in the top right corner and you can now see your shot on the outer screen - with one small problem; the outer display is the opposite orientation to the inner one. This means your preview is pretty harshly cropped - but once you get used to that you can line up some great shots using all the extra power and features of the main camera to capture a more professional selfie.
Not that the front-facing 10MP does a bad job either. In fact, lately I've really come to appreciate how well designed the Samsung Galaxy camera app really is. So user-friendly with a fantastic range of shooting options and now there are even more effects and filters, all easily accessible to help make your pics more shareable than ever.
It's the rear-facing, dual 12MP main shooter that comes up a little short when compared to some of the other cameras on handsets in this price-range. For a start, it is only a two-sensor array - interesting in itself when most other flagships offer at least three if not four specialist lenses. You get wide, and ultra-wide angle options - and you can still take decent split-focus (bokeh) portrait shots. It's the lack of a decent zoom where things fall down a bit - not much you can do about it without a telephoto lens. Low light is another grey area (deliberate, brilliant pun) - although if you've got the time - and stability - to switch to Night mode, you'll be fine.
I'm not saying I was dissatisfied or frustrated by the camera performance - in fact, I've been more than happy with about 90% of the photos and vids I've shot with the Z Flip3 - just be aware if you choose this groovy, folding phone, you're not getting the absolute best camera available.
But it certainly is groovy. Cream. Phantom Black. Green. Lavender. Or order straight from Samsung.com and choose from White, Grey or Pink as well. I was sent a cream one and there was just something so retro about it. I can't quite say why, but damn it looks cool sitting all folded up on a table.
Most importantly, I hardly thought about durability the whole time I was using it. The hinge mechanism and screen technology has been beefed up to the point there's just no weird flex or instability at all. The outer halves are covered in Corning Gorilla Glass Victus - the toughest on the market - and it's IPX8 certified against a dunk in water too.
I'm not usually massively into accessories but I have to admit, the Z Flip3 has ushered in a range of cases that don't just look good, they feature practical addons like key-rings and interchangeable straps.
There are lot of reasons to buy this phone and I'm struggling to find many not to. Okay, sure the dual-lens rear shooter isn't perfect but I'm convinced that's a compromise most consumers would be prepared to make in favour of the totally unique form factor and inherent advantages like shooting in Flex mode. And to be honest, I can definitely do without the massive bump of a multi-lens camera module on the back of my phone.
Especially when it's folded neatly in half in my pocket.
Click here for more information and pricing on the Samsung Galaxy Z Flip3 5G.