The Ear Wear You Forget Is There
Author

Publish Date

Thu, 8 Jul 2021, 12:23PM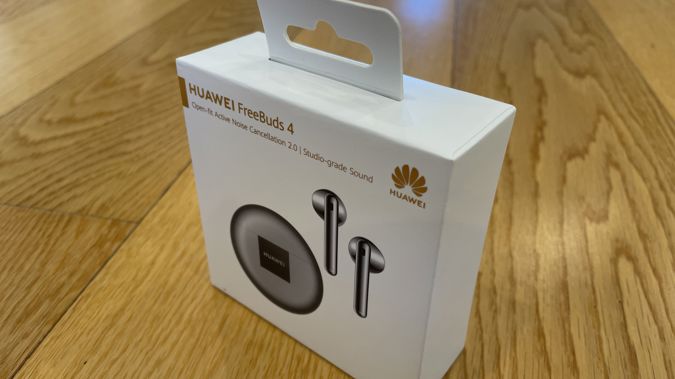 The Ear Wear You Forget Is There
Author

Publish Date

Thu, 8 Jul 2021, 12:23PM
By now there can be no doubt Huawei has firmly established it self as a producer of quality personal audio devices. And it only took about five minutes. Okay - slight exaggeration but in just a few short years I've gone from never having heard of FreeBuds to considering them one of the most consistent lines of tech ever produced.
Guess what?
Nothing's changed.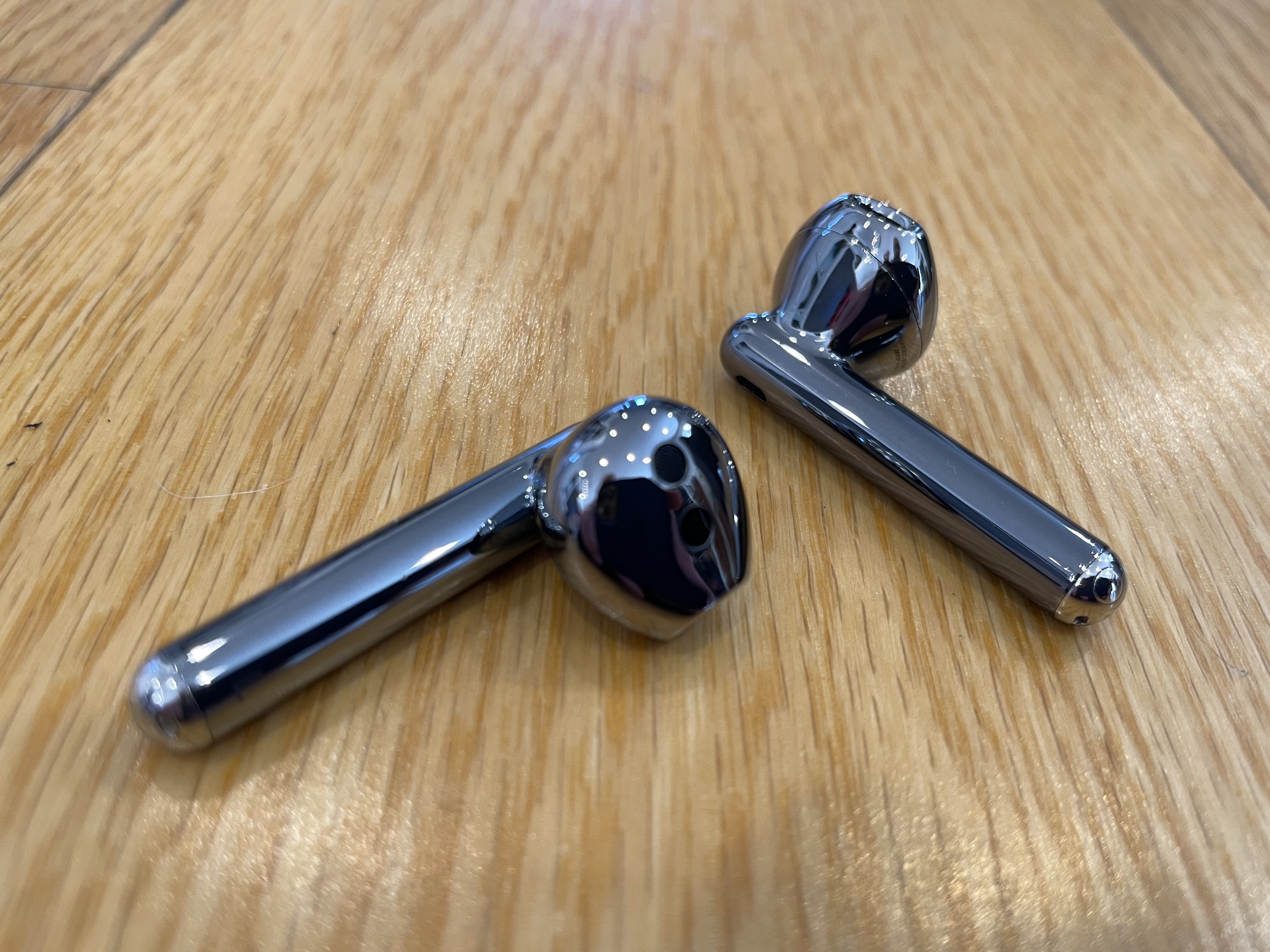 Admittedly, the naming philosophy could do with a little work. I literally had to look up which model I'm reviewing before typing this sentence because I keep forgetting which one's which but today it's the FreeBuds 4. Not that complicated... except there's already been a Freebuds 4i, which is why I keep thinking I've written this review before.
The major difference is the form factor; these FreeBuds are the open-fit kind - they're designed to rest comfortably in your ears rather than squash right into your ear canals creating a hermetic seal. This kind of fit has its pros and cons... there's no question its more comfortable but it's difficult to be confident the buds won't just bobble out with a bit of rigorous activity.
There's a particular look to this style of ear bud too; you need to accept there are going to be a couple of obvious stems hanging down out of your ears, although with this generation Huawei has introduced a new colour other than boring old white; Silver Frost. This might not be everyone's cup of tea but I really dig the way it looks chrome - except without the fingerprints.
They're easily the lightest true-wireless buds I've tried - even the circular charging case is slim and featherweight - you'll have no issues slipping this sensuously curved disc into even the tightest pants pocket.
Because of that lightness and the open-fit, I'd be hard-pushed to come up with a more comfortable pair of earbuds either and this might be the feature that sets the FreeBuds 4 apart more than any other. I personally know several people who hate wearing earbuds of any kind simply because they just don't like putting things in their ears. If you are one of those people, I'd suggest you give these buds a go. I'm not exaggerating when I say they're so well balanced and light it's easy to forget you have them in - especially if you have your music on pause, obviously.
This is thanks to a heck of a lot of R & D on Huawei's part. They reckon they went through over 10,000 3D models to try and ensure a universal fit that wouldn't place any undue stress on any of the eight bits of your ear they've identified as being the most important bits. Whatever they did, it worked. You can wear the FreeBuds 4 for hours with no fatigue or discomfort whatsoever.
Unfortunately, perhaps in an effort to keep things slim and light, battery life is far from market leading. Huawei only claims up to 2.5 hours of playback with ANC enabled - enough for a commute but perhaps not a commuter flight. Conversely, there's plenty of charge in the case - enough for 14 hours with ANC on and 22 without. So for someone like me, who only tends to use my earbuds for an hour or two at a time before popping them back in the case, I've only ended up charging the case about once a fortnight.
Oh... so you noticed I mentioned ANC? Yes, despite the open fit, Huawei have attempted to introduce some pretty advanced Active Noise Cancelling tech into the equation. There's a limit to how much you can do here - as I've pointed out before, if you're not physically keeping ambient noise out with a tight seal, there's only ever going to be so much you can do to combat it electronically. And yet... as I sit here typing this with some power pop (courtesy of Kelly Clarkson's "Heat") pumping through the FreeBuds 4, I can't actually hear myself tap-tapping the keyboard. This bodes well if you're considering using these in an office environment.
Look, the ANC isn't perfect and for more sparse, acoustic tracks or when listening to spoken podcasts, you'll definitely still hear most of what's going on around you but for more persistent droning sounds - train, traffic, aircon, background conversation - a lot of it definitely stays way in the background and won't interfere with you enjoying your latest release at all. I'm quite impressed.
As I am by the sound quality generally. The Huawei design team went back to the drawing board for the FreeBuds 4 and came up with a new LCP polymer for the 14.3mm driver. It's lighter (like everything about these buds) and more flexible, this means better frequency response and less likelihood of distortion. There's also an ingenious bass tube design which manages to achieve a level of bass response I've previously only experienced with sealed-fit earbuds, never with an open-fit design like this. On a track like "Boom Boom Pow" by the Black Eyed Peas, you can actually feel that bass pressure. Pretty cool.
Huawei's AI Life companion app is a good news / bad news story. The FreeBuds 4 are capable of a lot of clever tricks - especially when it comes to proximity pairing. Unfortunately, these automatic pop-up windows will only appear on late-model Huawei devices, most of which aren't widely available in New Zealand. However, that's only a small downside because the FreeBuds 4 are actually pretty much as easy to pair as any other bluetooth device. What's more, you can pair them to two things simultaneously - so I can use them for my phone and my TV without having to re-pair to each one every time. Not that I'd recommend the FreeBuds 4 for TV use; there's a definite lag with the audio. Again, this is something you can eliminate when gaming - but only when paired to the right Huawei OS 2 device.
Don't worry, it's mostly good news though. The AI Life app lets you customise the on-board controls and yes, things like swiping the stem to adjust the volume work very well. You can choose your virtual assistant too; I'm currently paired with an iPhone and Siri responds straight away without me having to touch a thing.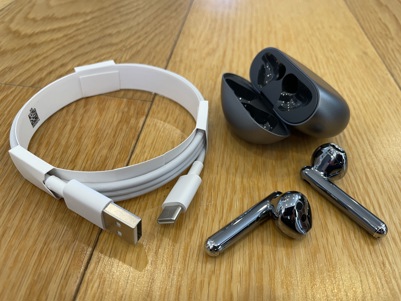 The FreeBuds 4 are also IPX4 rated against dust and water - this means exercise is certainly an option. But again, what about that open-fit? Don't they just wobble out after a few hard steps? Well, I've taken them running and with my style, all my steps are hard. Just like the rest of the time, not only did my embattled, 5km slog not dislodge either bud in the slightest, again I hardly even noticed I was wearing them.
Yes, these are definitely the true-wireless earbuds for people who hate wearing earbuds and although they're not quite on sale in New Zealand yet, judging by what other markets are charging for them, the FreeBuds 4 look like they'll be extremely good value for money.