The Crazy Bedside Sleep Tracker That Actually Works
Author

Publish Date

Sun, 16 May 2021, 5:27PM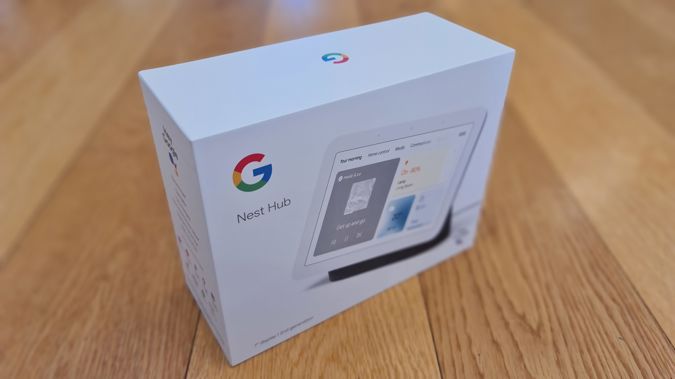 The Crazy Bedside Sleep Tracker That Actually Works
Author

Publish Date

Sun, 16 May 2021, 5:27PM
Okay, by now I think most of us are pretty well aware of what a smart speaker is and what it can do. They come in different shapes and sizes and yes, some even have a screen.
But the world of tech never rests.
There's always a new feature to add into the mix and while sometimes you might think, "Why would I ever need that?" - every now and then it's a good idea to take a don't-knock-it-till-you've-tried-it approach.
So when I set up the latest smart device from Google, I tried to keep an open mind.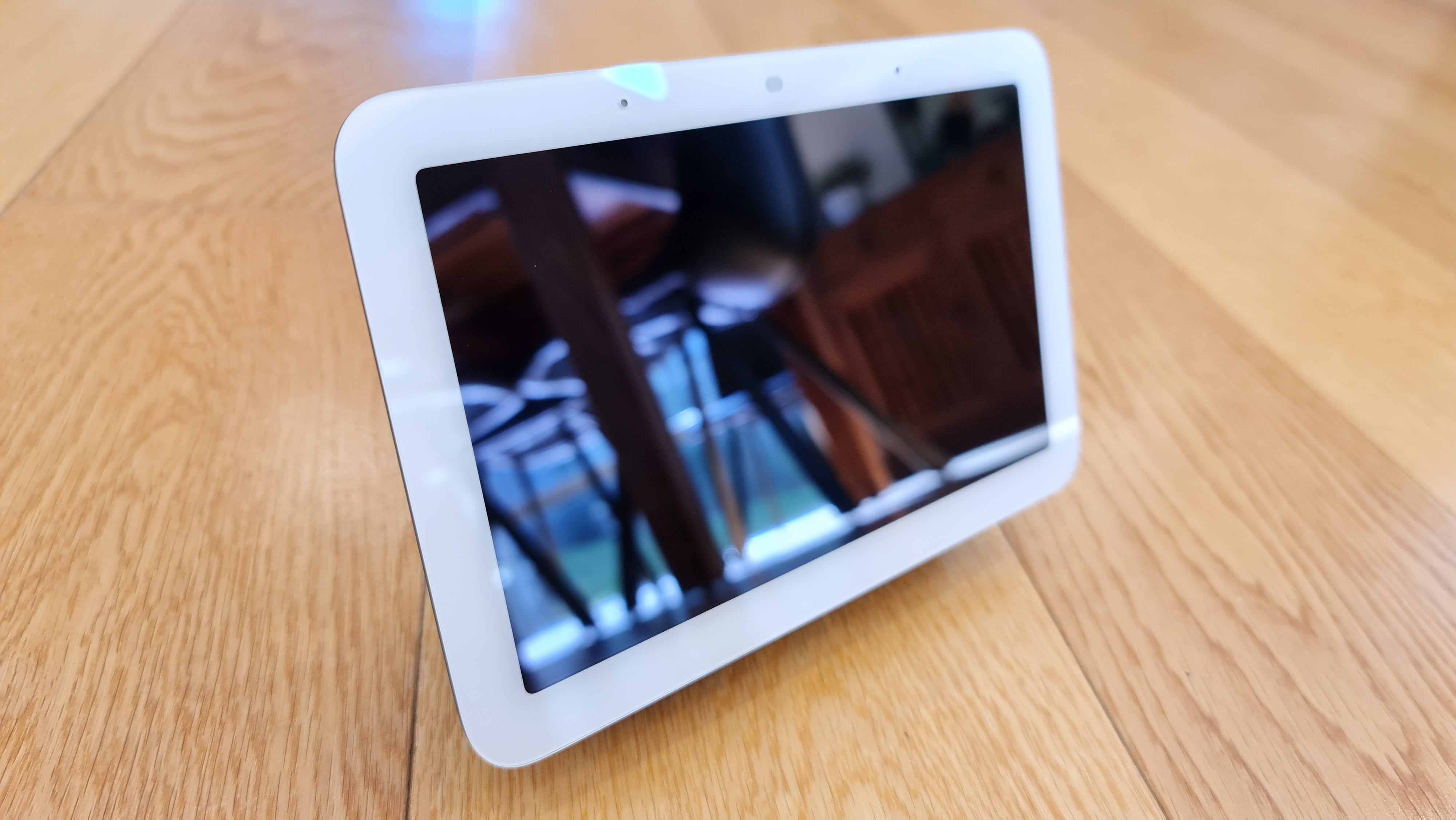 At first the Google Nest Hub (2nd gen) seems like a predictable refinement of what we've seen before. It was smaller than I expected; a lot of screen and not much else. The stand/speaker at the rear of the device is about as slim as it could possibly be and overall, it's a very attractive addition to my bedside table. Why there though? Well, it's not compulsory - you're welcome to use the ever-expanding powers of your Google assistant anywhere in the house. You might want to see the album art and videos supplied by your streaming service as you play music in your living room. You might regularly look up recipes online and it's good to have them on a handy screen in the kitchen. But given the Google Nest Hub includes Sleep Sensing in its long list of smart skills, I thought I'd better give it a go.
It wasn't without trepidation. The last time I'd tried to use a smart speaker with a screen in the bedroom it was a total failure. This was due to the display not staying off all night long which is essential for any kind of chance of sleep for my partner. She's been known to be kept awake by that little red LED that stays on on the corner of the TV in hotel rooms and there sure as hell better not be a blinking light on the smoke detector - no matter how small it is. So a 7-inch touch screen that comes to life in the middle of the night - even at its dimmest will still have the same effect as stadium lights slamming on for a big game. Not good. 
Luckily, when you set up the Nest Hub via the Google Home app, you have the option to create a night routine which literally keeps the screen off completely when the ambient light drops below a certain level - a level you decide by the way. This was a huge relief. Sure, you can keep it on and use it as a bedside clock if you wish but that's simply not an option in my case.
This immediately gave me access to a lot of useful smart features - with a smart bulb in my bedside lamp I can turn the light on and off just by telling Google to do it. Same deal with my aircon - no fumbling around with remote controls in the dark. What I hadn't expected was how intuitive Google Assistant has become. By simply saying, "Hey Google, watch Travelers on Netflix" the episode I was up to started playing in about three seconds flat - I didn't even realise I'd connected my account. 
And what a great device for a bit of bedtime viewing. The picture is super clear as is the sound from the full-range speaker with its 1.7-inch driver. The Nest Hub also serves as a Chromecast device too, so this means you can stream from almost any service or just mirror your phone or tablet's screen. The way the screen is angled makes it perfectly comfortable to view when lying in bed on your side.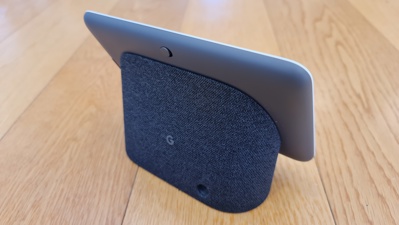 Music is another reason the Nest Hub works so well in the bedroom. Sound is clear and full but even at ten, there's not a lot of power here. The speaker seems to be tuned more for accuracy across all frequencies rather than thumping bass or anything like that. In saying that, bass-driven tracks like "Numb" by U2 still definitely pump along without any weird vibration or distortion - Google claims there's 50% more bass than the original Nest Hub - but you won't be holding any dance parties in your room with this speaker alone. However, you can obviously group the Nest Hub with any other Google-enabled speakers on the same Wi-Fi network and have the same soundtrack playing throughout your house.
Whether it's music, video or an alarm, everything can be paused or played with your voice, via on-screen controls and now, even gestures. There's something viscerally satisfying about stopping an alarm just by holding your palm up to the screen.
Yes, the three built-in far-field mics do a fantastic job of picking up even the quietest commands from across the room and those gesture controls are made possible courtesy of the Motion Sense (Soli) system.
This is also key to the star of this particular show, Sleep Sensing. I've reviewed a lot of wearables over the years, many of them with built-in sleep tracking. Some work well, some not so much but they all need to be strapped to your wrist to work. Of the many I've tried, only a few have really been comfortable enough for me to use on a long-term basis; I don't usually wear a watch or any other jewellery to bed so the idea of a sleep tracker I don't have to put on is definitely appealing.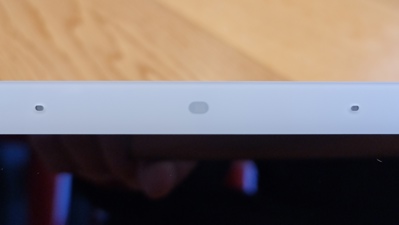 What's less appealing is the thought of a little camera tracking my nocturnal bedroom activities... but that's not what the Nest Hub does. In fact, it doesn't even have a camera - so there's no option for video calling but at least your privacy is guaranteed. Sleep Sensing relies on a combination of the far-field microphones and the Soli sensor instead. In order to activate it, you'll need to take a minute or so to calibrate the device - this is simply a case of ensuring it's in the right position respective to where you sleep and then lying there for a few seconds. Even I can do that.
Unbelievably, it works. I've read other reviews where people have claimed mixed results, especially if they have a sleeping partner but they must not have calibrated the device properly or were perhaps running an earlier version of the operating system. I've found the results to be extremely accurate. You can access them on the screen of the Nest Hub itself or do a deep dive on the Google Fit app. Sleep Sensing can tell what time you went to bed, what time you actually went to sleep, when you were restless and uniquely, if and when you were snoring or coughing.
What's really impressive is I have a completely different sleep schedule to the Domestic Manager. She leads a relatively normal life while I follow the somewhat vampiric routine of those of us who work in breakfast radio - going to bed soon after dinner so we can get up in the middle of the night to go and tell stupid dad-jokes on air. Despite the fact I'm leaving a whole other person in bed for several hours after I leave it, the Nest Hub ignores her completely and carries on about its business.
Oddly, it seems Google will eventually make Sleep Sensing a subscriber-only thing some time next year, only promising to keep it free for 2021. As there has yet to be any indication of how much this kind of subscription may turn out to be, it's hard to comment on whether it's worth buying the Nest Hub just for this feature or not.
In saying that, it's rather attractive, in either Chalk or Charcoal, it takes up very little space and it performs all the actions you'd expect quickly and efficiently. The screen is genuinely useful for watching your favourite bedtime shows and the improvements made to the sound quality have certainly paid off. If you already have other Google-enabled speakers in your home and you're looking to add smart-screen, at NZ$169 this one basically sells itself. And if you're after a reliable sleep tracker you don't have to wear on your wrist, this would also be the obvious choice.
Click here for more information and pricing on the Google Nest Hub (2nd gen).