THE ALL-WEATHER CAM FOR INSIDE OR OUT
Author

Publish Date

Mon, 23 Nov 2020, 5:46PM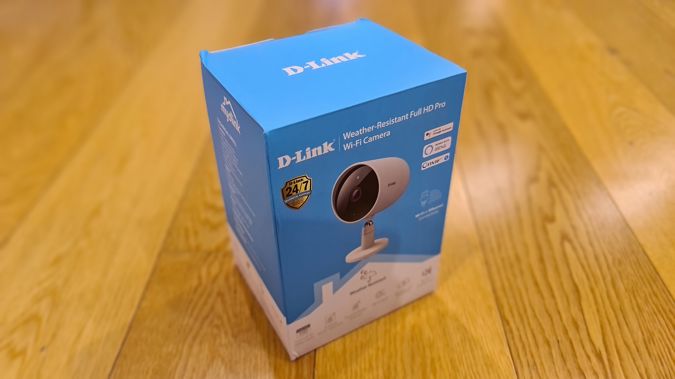 THE ALL-WEATHER CAM FOR INSIDE OR OUT
Author

Publish Date

Mon, 23 Nov 2020, 5:46PM
One of the tricky things about reviewing gadgets is the timeline.
By its very definition, technology is all about being new. Each device is rushed to market as soon as possible, to try and get the jump on any competition. So there's always pressure (admittedly, mostly self-imposed) to get my reviews out just as fast.
Only trouble is, if I've been using a device for mere days - or even weeks - it's virtually impossible to speculate accurately on one crucial feature; durability.
How is it working months or even years down the track?
For most things, it's pretty hard to tell. But sometimes you get a feeling...
You don't have to dig very far back into my archives to see I've tried a fair few security cameras over the years. Indoor, outdoor, hard-wired, rechargeable, WiFi, standalone or connected to a hub.
And if there's one thing I've learned over all that time it's that electronics and weather do not mix.
The DCS-8302LH from D-Link might finally be the answer.
First up, D-Link is totally nailing the tiny-footprint thing right now. The last few D-Link cams I've installed have all been so small it makes you wonder how big a picture they'll provide.
You don't have to wonder with the DCS-8302LH - you get a whopping 135-degree Field-of-View and you can choose to watch in 720p or True Full HD 1080p at 30fps. The picture is extraordinarily clear and detailed - in full colour during the day and in black-and-white via infra-red overnight. There's dramatically less fish-eye distortion around the edges of the shot than I've experienced with other cameras, although I have found the live feed to be a bit choppy at times.
The saved video is the important thing of course and the big advantage D-Link has over many of its competitors is offering a choice of storage options. Yes, like all the others, there's a subscription service available for cloud storage - but you can sign up to the free plan to store your vids for 24 hours, which might be plenty depending on your circumstances. The third option is to use a microSD card in the camera itself, admittedly, not much use if the camera is vandalised or stolen but again, it all depends on where you're using it as to which system will work best for you. Or you may already be using some kind of ONVIF recording system and the good news is, the DCS-8302LH is compatible there too. Wonderful to have the choice.
You'll have plenty of choice in terms of installation location too. This is due to the versatile mounting system and the excellent hardware included in the box. The mounting plate (like the camera) is very small and securely held in place with just two little screws. The fully adjustable ball-and-socket joint allows for both wall and ceiling installation and there are cable ties and clips provided to help keep things as tidy and as concealed as possible. The power lead itself is very long, giving you as much opportunity as possible to locate the camera exactly where you need it. There's also an ethernet port if you prefer a hard-wired internet connection although a long ethernet cable is the one accessory that isn't  included. 
My favourite little bit is the rubbery, almost gel-like fitted manifold the power lead runs through into the fully sealed connection/microSD compartment at the back of the camera. There are two options depending on whether you need the ethernet cable or not. It all fits perfectly, snugly into place, leaving no opportunity for the elements to get in whatsoever. This is what gives me confidence the DCS-8302LH is likely to stand up to wind, rain, hot and cold for longer than some - the design and materials chosen just seem to make sense. Despite all its weather hardiness, it remains quite an elegant, subtle-looking device and there's no reason not to use it as an indoor camera too.
Setup is still through the MyDlink app, which continues to improve in leaps and bounds, now offering fingerprint/facial recognition login for extra security. Thanks to built-in low-energy bluetooth, setup is faster than many previous devices and I had no issues connecting to my WiFi network and enabling the camera to be accessed through my Alexa account. (It's also compatible with Google Assistant)
Another newish feature is Person Detection. While the DCS-8302LH can be activated by motion or sound, you can narrow things right down so you're only notified by actual people stepping into shot. This means waving branches and shadows can be ignored. It's a feature that works pretty well - up to a point. I've installed the camera to keep an eye on my back fence and unfortunately it's an area my clothesline is in too. Yes, you can use the app to set a specific area to be monitored but if it's a windy day and there's washing on the line, I guess the camera thinks there's an intruder spinning around in my backyard because I suddenly start getting a lot of notifications. Ah well, at least I know it's working.
As with most other D-Link cameras, there's two-way audio - handy to give the courier instructions at the front door - and even a reasonably loud "siren" which can be set off automatically or manually. It actually sounds more like the reversing signal on a large truck than a siren but I suppose it's probably enough to let the bad guys know you're watching.
This is a fantastic all-rounder of a camera, with a great range of video storage options, useful mounting hardware included in the box and most importantly, a confidence-inspiring weatherproof design. I don't think I'll have anything to worry about next winter with this one.
Click here for more information and pricing on the D-Link DCS-8302LH Full HD Outdoor Weather Resistant Pro WiFi camera.