SEIZING THE NIGHT... AND SOME MARKET SHARE
Author

Section

Publish Date

Monday, 19 November 2018, 4:50p.m.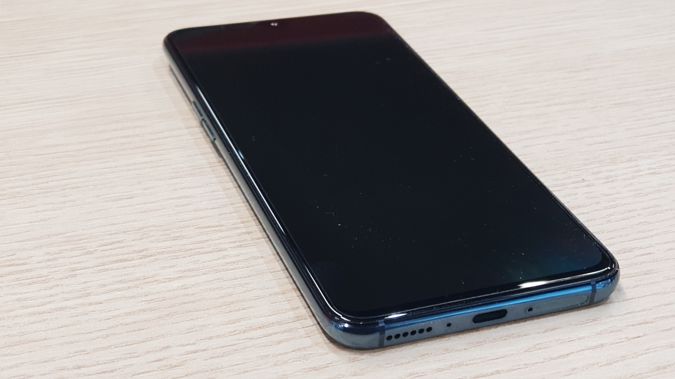 If 2018 taught us anything about the New Zealand smart phone market, it was there's always room for one more.
After a relatively low-key kick-off last year, OPPO seems to be going from strength to strength, even if most kiwis have still never heard of them.
Now there's another premium OPPO phone available, at a less than premium price...
When you review a lot of phones, you get picky. Most of them are pretty good these days but there are some that really stand out. I often ask myself the question, "Would I be happy to keep using this phone post-review, as my every-day handset?"
The OPPO R17 Pro is definitely one of those phones.
This year OPPO has released quite a few models in various price brackets and clearly the Chinese based manufacturer has shrugged off its tendency to produce Android devices that look like iPhones in favour of a more unique design ethic.
Nowhere was this more evident than with September's unprecedented Find X - the phone that boldly removed the cameras from both the front and rear panels and put them inside the phone, physically popping up when required.
Combined with other innovations like SuperVOOC Flash charging, OPPO is really starting to stand out from the crowd. Still, how many people would really be prepared to fork out almost $1500 for the Find X from OPPO, a brand with very little reputation in this country?
Well, there's a reason OPPO hovers around fourth or fifth in world phone sales; they do a lot right.
The R17 Pro is available in Emerald Green and a very eye-catching Radiant Mist - which isn't pink or purple or blue but a flowing combination of all those hues and more. Both models feature a glass encased back panel with a slightly matte finish that improves grip and helps prevent too many fingerprints.
Like the Find X before it, the R17 Pro has nicely rounded edges but is uniquely concave top and bottom, which is where you'll find the dual sim tray.
There's no earphone socket, which seems to be standard for most new high-end phones these days, as is the USB Type-C charging port. Using the included SuperVOOC Flash charger, OPPO claims you can reach 40% in just ten minutes. I tested this myself and that claim isn't quite accurate - it's better. I actually achieved 43% charge in ten minutes. Somehow the charger safely generates a massive 50watts to boost the R17 Pro in no time. This is why they've yet to change to wireless; I've been told until OPPO can make wireless charging somewhere near as fast as SuperVOOC, we'll just have to wait.
Apparently OPPO is using some new dual-cell battery technology which keeps everything safer and more efficient than ever before - certainly battery life was excellent (without being completely off the charts). As I've found with many phones these days, that's due in part to some very persistent battery optimisation shutting down apps working in the background. This usually wasn't too hard to solve from the settings menu though.
The other, almost unique physical feature of the R17 Pro is the sheer amount of screen real estate due in part to the tiny, "water drop" notch - just big enough for the selfie lens - and partly due to the in-screen fingerprint sensor. I'm sure we'll see a lot more of these in-screen sensors on next year's phones, but there aren't many around at the moment. The one on the R17 Pro worked fairly consistently - not quite as fast as a more traditional, physical sensor - but almost. It seemed a bit unreliable if my thumb was sweaty or greasy. Mind you, who wants to be poked with a sweaty, greasy thumb?
The fingerprint tech is almost redundant though, because the 3D facial recognition is so efficient. Not only will it take you instantly to your home screen, as soon as the phone comes out of your pocket - but it will do it an any lighting conditions - even pitch black, using the illumination from the R17 Pro's own screen to recognise you in the dark.
In fact, darkness really poses few problems at all for the R17 Pro - especially when it comes to photography. The tri-lens rear camera configuration has produced some of the best low light shots I've ever taken with a phone - and not just when I select Night Mode, which combines several images from each lens, then filters out any over exposure and noise. Even in auto mode, the R17 Pro's impressive AI skills kick in, combined with OPPO's  OIS Optical Stabiliser Technology and produce consistently great nighttime pics. 
In fact, most of the photos I've taken with this phone are pretty stellar and as usual for an OPPO device, the selfies are particularly standout.
They've tried to future-proof the R17 Pro by building in as much 3D tech as they could muster - it's fun to play around with creating 3D portraits. These render nice and quickly too - good processor speed on this phone; another mark of a high-end product.
With a 6.4inch display, this is quite a large phone, but its so slim, it remains easy to hold in one hand - especially if you use the cover included in the box, which in my case was tinted green to match the phone itself - nice touch. The screen is fashioned from the latest Corning Gorilla Glass 6 - so it should withstand a few knocks. I've found it very watchable and sensitive to touches and gestures. Color OS is certainly not my favourite operating system, but I do like some of the new features in version 5.2 like the Smart Bar you can swipe over from the side of the screen to access your favourite apps and settings.
There's no doubt about it, there's not much missing from the R17 Pro. There's no IP (water resistance rating) which seems a bit strange these days, but other than no wireless charging, I can't find much to complain about - and I can't really complain about that when you have a phone that charges in a blink of an eye and takes some of the best after-dark shots I've ever seen.
Priced under $1000, you must at least consider the R17 Pro next time you're upgrading your phone. You might not have heard of OPPO yet, but it won't be long now...
Click here for more information and pricing on the OPPO R17 Pro.