SECURE CONNECTIVITY MORE IMPORTANT NOW THAN EVER
Author

Publish Date

Tue, 7 Apr 2020, 12:14PM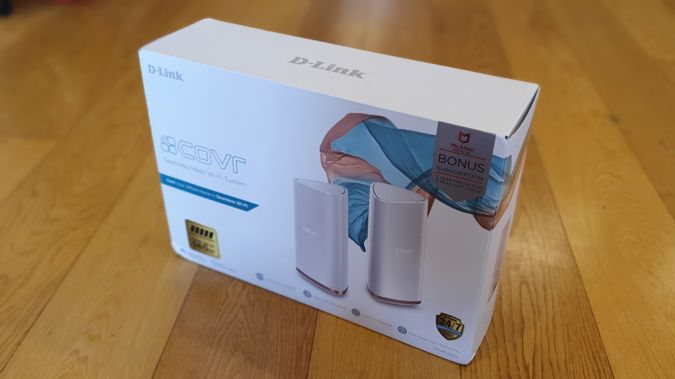 SECURE CONNECTIVITY MORE IMPORTANT NOW THAN EVER
Author

Publish Date

Tue, 7 Apr 2020, 12:14PM
We've never seen people accessing the web from home like we're seeing right now.

The major Internet Service Providers are all reporting massive surges in residential online activity. Traditional peak times have been turned upside down. The roads may be empty but the information super-highway is chocka.

Working from home is basically the new norm, many businesses only able to stay in business thanks to a collection of hurriedly accumulated bits and pieces, plugged into each other and connected to the net.

The problem with an ad hoc, thrown-together arrangement like this is there's not always the opportunity to do the usual due-diligence. Unfortunately, in your haste to figure out how to do a staff meeting by remote control, cyber security might have been the last thing on your mind.

Sadly, hackers, fraudsters and troll farmers are still in business and all this extra internet traffic is too tempting for them to ignore. Trouble is, in many cases business-level online security has now been seriously compromised and is only as strong as any given staff-member's home router settings.

If that staff member needs better WiFi connectivity at home anyway, it might be a good idea to sort that and beef up security in one fell swoop...

We've talked about the D-Link COVR 2022 seamless mesh WiFi system before but it's well worth revisiting given the current, extraordinary climate. Especially because now the COVR 2022 kit is secured by McAfee.

Although I've featured several systems with router-level security, the obvious advantage to using something like this for your work-from-home setup is you're basically McAfee protected from the moment you turn it on.

That means McAfee's Secure Home Platform is accessing its cloud-based Global Threat Intelligence database to actively scan your home network for any vulnerabilities, including IoT threat detection - everything from security cameras to TVs become virtually hacker-proof. You can assign each connected device to a specific person on the network. Then you can customise those profiles accordingly. It's very easy to set schedules to control when people or devices are or aren't allowed to access the network, or to filter the kind of content available.

With kids schooling from home while you're working, it's going to be a challenge to monitor their internet usage - it can be tempting for them to stray down inappropriate cyber-rabbit-holes when they should be doing online lessons or assignments. McAfee's app makes supervising this a heck of a lot easier, just by checking a few boxes. There are age-appropriate templates to choose from, each of which you can customise with an impressive list of options. If you've turned something off your young user thinks they legitimately need access to, they can request a change. But perhaps most useful of all is the ability to pause or allow internet access altogether. No more excuses for turning up late to meal times.

Five years of that comprehensive protection is included free with the COVR 2022 kit.

And at the risk of sounding like a TV infomercial, that's not all.

Once you've registered your McAfee account, you'll also be able to install McAfee LiveSafe on an unlimited number of devices for two years free. That all adds up to hundreds of dollars of online safety included in the price of the COVR 2022 mesh WiFi system.
Which is still a great system by the way. The attractive base units (I know they're attractive, because the Domestic Manager has told me they actually look quite nice) offer dependable, uninterrupted, whole-house WiFi using the same network address (SSID). If you've been dealing with the hassle of swapping from one network to another using a more traditional extender, you've got to give a mesh system like this a go. You won't look back.

The COVR 2022 is fast and powerful too - this is because the base units communicate with each other via their own, dedicated 5GHz band, with separate 2.4GHz and 5GHz channels for all other devices to connect to. Smart steering means more high-demand gadgets (TV, gaming) get priority over things that don't need as much bandwidth.

The point is, it's a quick, user-friendly solution when it comes time to turn your home into a place of online business as well; you get better whole-house connectivity with all that added McAfee security to keep your business dealings secure and your kids safe.

Set-up really is very straight-forward, using the D-Link WiFi app. You don't need to know anything about MU-MIMO, WAN, LAN or Tri-Band connectivity, all you need to be able to do is download the app and follow the instructions.

These crazy times are stressful enough without exposing yourself, your kids and most importantly, your business to the ever expanding collection of online bandits out there. Now D-Link has built McAfee's protection into the point of connection, it's one less thing for you to worry about.


Click here for more information on the D-Link COVR 2022 seamless mesh WiFi system.