SAMSUNG'S HOT NEW PHONE
Author

Publish Date

Thu, 28 Jan 2021, 8:29AM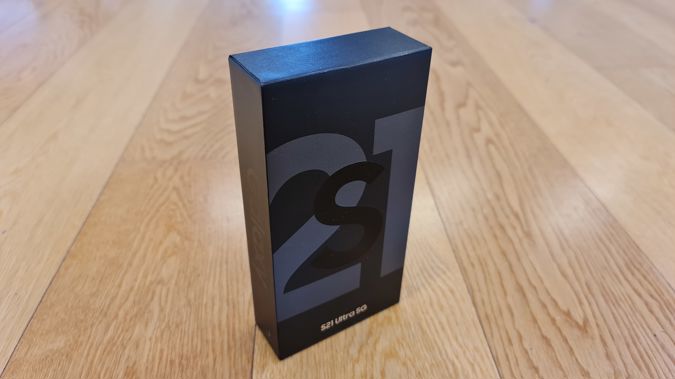 SAMSUNG'S HOT NEW PHONE
Author

Publish Date

Thu, 28 Jan 2021, 8:29AM
It's fair to say most of us would prefer to put 2020 in the past and move on as quickly as possible.
Maybe that's why Samsung has been so keen to launch its latest S-series devices, to hit the ground running in 2021 and never look back.
The mid-January launch was many weeks ahead of Samsung's traditional timeframe and meant the new phones could be shown off at CES, the first big consumer electronics convention of the year - usually a exhibition of concepts and hints at forthcoming technologies rather than a chance to see actual hardware just days away from hitting the shelves.
This has given Samsung a massive jump on the opposition.
The question is though, has Samsung rushed its new phones to market too early or has it set the premium flagship benchmark for 2021?...
I'm the first to admit I wasn't a massive fan of how last year's S20 Ultra looked. It was big, bulky and really made no effort to disguise that. The main issue was the enormous, blocky camera module that looked as though it had been welded onto the back of the phone almost as an afterthought.
The difference in design ethic this year is quite a relief, the module on the Galaxy S21 Ultra 5G is still large (there's a lot of lenses) but it's now pleasingly incorporated into the edge and top left corner of the back of the phone. The rear camera sensors are now protected by an aluminium surround that exactly matches the side rails of the device. Not only does this give the new line of S-Series phones their own unique style, it is actually stylish - the Ultra is available in Phantom Black, Phantom Silver, Phantom Titanium, Phantom Navy and Phantom Brown. The phantom back of the Ultra, while still glass is now a matte finish which seems to be more popular lately as people grow tired of wiping fingerprints off their phones.
Personally, I don't care that much how the phone looks - I tend to love Samsung flagships unconditionally but I can't deny the 2021 handset is much more attractive.
Obviously, the minimum expectations for  a phone like this have all been met and in many cases exceeded... IP68 water and dust rating, wireless charging, reverse charging, excellent stereo speakers - none of this is new and by now Galaxy-S fans probably take all that for granted.
The in-display fingerprint reader has been noticeably upgraded - it's faster, more reliable and as it's ultra-sonic, not optical, it works better with damp or dirty digits.
The S21 Ultra's sim slot has been moved from top to bottom - which doesn't make much difference except it's right next to the microphone hole. Make sure you're careful to insert your sim tool (or paperclip) in the right hole - yes, it's a mistake I've made on another handset before. It's a dual sim tray but you won't find any microSD expansion option - no big deal given the base model comes with 256GB of internal storage.
And that's where the bells and whistles are really hiding; under the hood. The 256GB option comes with 12GB of RAM, or if you shell out for the 512GB model, you get 16GB of RAM. Either way, it's all about the chip, Samsung's new Exynos 2100 CPU. Without getting too bogged down on the techie stuff, for some reason Samsung's U.S. phones usually ship with Qualcom Snapdragon processors while we get the in-house Exynos ones. The Snapdragons usually out-perform the Exynos chips, somtimes by quite a margin. This year, Samsung has claimed the gap has been closed considerably.
From the early independent testing I've seen, this is basically the case - up to a point. In terms of silky smooth operation, great connectivity, powerful multi-tasking, fast downloads and snappy app installation, the S21 Ultra can't be faulted - it's at least as good as any other phone I've used. Graphics-wise, there's a small question mark over whether the Exynos setup can compare head to head with the Snapdragon configuration but guess what? You'll probably never be playing the same game side-by-side with someone else using an American version of this phone so who cares? In terms of all-round specs, the other guys have definitely got their work cut out for them this year.
Samsung has been using only the very best displays on its flagship handsets for years now, so it's no surprise the 6.8-inch screen is simply stellar as usual, featuring a variable refresh rate from the all-guns-blazing 120Hz right down to 10Hz if that's all that's required - adapting itself automatically to conserve battery life.
And the cameras... Wow, those cameras.
My only real performance issue with last year's S20 Ultra was the camera - lots of tricky functionality and features but there were definitely snags with some of your more basic requirements... like focus. Later in the year, the Note 20 Ultra fixed most of that up and now the S21 Ultra's photo performance is simply sublime. With the addition of a second telephoto lens and more stability capabilities than ever, swapping focus between different zoom lengths can happen instantly and smoothly - when shooting pictures or video. There's also a new Director's View mode which I've had a great deal of fun with. This is the ultimate vlogging tool, as not only can you record from both rear and forward-facing cameras simultaneously, you can preview three different zoom options while you're filming, swapping instantly between them on the fly. Basically this means you can give your vids a professional, multi-camera feel, even when you're live streaming.
Single Take - the option that snaps off several different pictures and videos with one push of the camera button - has also been souped-up, with more options and the ability to choose which type of shots you want to take each time.
Low light photography is also better than ever - look, I could probably do a whole review about how great the camera setup is on the S21 Ultra and I haven't even mentioned the 40MP selfie cam.
Another interesting new addition is S-Pen functionality. Until now, only Samsung's Galaxy Note Series was S-Pen capable but now you can buy a separate flip case with a dedicated slot for the stylus. This isn't the fully bluetooth-enabled S-Pen Note owners can use as a remote although one like that is coming later in the year apparently.
The only really worrying thing about this device is how hot it gets. In fact, I think this is the hottest phone I've ever used by quite some considerable margin. This seems to be due to how much metal is on the outside, the side rails of course but also the camera module, as I've already described. because the designers have actually widened the rail where it's moulded around to blend into the camera, there's a lot of aluminium to come into contact with. Most of the time this isn't an issue but when you start pushing this device to make the most of its high-performance specs, that aluminium seems to be the first thing to heat up. This may even be deliberate; to act as some kind of external heat sink to keep operating temperatures inside the phone as low as possible - I've come across similar things on high-powered gaming devices before - but it certainly isn't listed anywhere as a feature and it's not very practical if it is part of the design. This morning I was taking some photos while downloading a few files and after a few minutes the S21 Ultra was almost too hot to hold.
I'd like to say this might just be an isolated case but it doesn't take much digging around online to discover quite a few threads discussing the same issue. Hopefully there are some software tweaks Samsung can make to finetune the Exynos 2100 chip to cool things off in a future update. This may not be as far-fetched as you think; when I first received my review device, I found the battery life to be pretty underwhelming, especially given its 5000mAh capacity - not the biggest around but big enough. Then a software update came through a couple of days ago and the battery performance has improved out of sight. I wouldn't have believed it if I hadn't experienced it for myself. It gives me quite a bit of hope Samsung will be able to sort the overheating issues with a software patch too.
So just the one tick on the con side but an endless number in the pro column, which should give most high-end users the confidence they need to fork out well over two grand for this amazingly full-featured phone. If this is the standard for the other flagship handsets to come in 2021, it's going to be quite a year.
Click here for more information and pricing on the Samsung Galaxy S21 Ultra 5G.