RETRO IS THE FUTURE - WITH A MIC I LIKE
Author

Publish Date

Tue, 27 Aug 2019, 4:43PM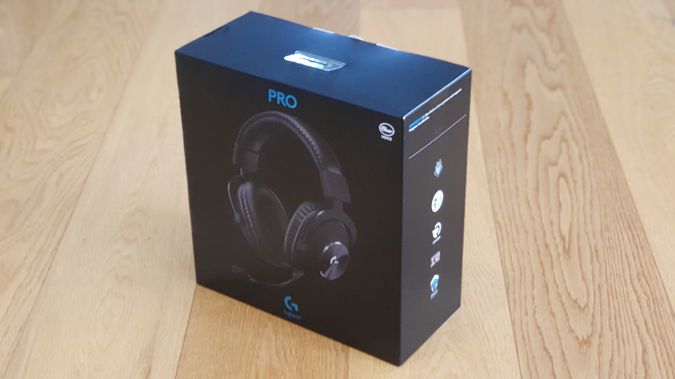 RETRO IS THE FUTURE - WITH A MIC I LIKE
Author

Publish Date

Tue, 27 Aug 2019, 4:43PM
It's pretty ironic.

This is a tech review.

I'm a gadget guy.

The very idea there's some kind of new technology out there I haven't tried drives me crazy.

And yet, when it comes to design, I'm analogue all the way.

Give me wood. Give me curves. Make it soft to touch.

What's really ironic is one of the most advanced gaming headsets on the market looks a bit like something from 1979...

The Logitech G Pro X is not just an audio experience, it's a tactile one. Steel. Aluminium. Leatherette. Velour. Memory foam. Every element has been designed for comfort, durability and performance - whether this has accidentally resulted in a somewhat vintage appearance or it's a deliberate throwback aesthetic, I really love it.

There are some pretty cool cosmetic details - take the LP-like grooves etched into the aluminium casing on each earcup... probably no real useful purpose, but it looks and feels outstanding. The stitched seams along the edges of the leatherette headband are another classic example - and I do mean classic.

Even the short cables connecting the speakers across the headband are coiled, like a 1980's phone cord. I don't know why, but it definitely works.

Comfort-wise, the G Pro X is hard to beat. The headset is a tight fit on my massive skull, but not oppressively so. Once you've tried memory foam, you'll never go back and although the leatherette cushions feel more luxurious, there's a pair of velour ones included in the box which are far more breathable, making them my preferred option for prolonged use.

Yes folks, these cans are comfy as.

So they look good. They feel even better. But none of that matters if the sound experience doesn't match up.

Rest assured, there's a reason this is being pitched as Logitech's flagship headset.

To be honest, thanks to the G Hub app, it's hard not to squeeze a half-decent listen out of most Logitech headphones these days - there's quite a selection of preset and manual EQ options, not to mention balance controls to set each of the 7:1 channels available to your personal preference.

The result is super clear, with a fine-tuned sense of direction to prevent any of your online enemies sneaking up on you. But it's more than that. The Pro-G 50mm drivers really do deliver great power across all frequencies, with excellent (but not overpowering) bass response. There's also a discernible "roominess" to the sound, which adds a very intimate feel to more acoustic tracks. That's right, I've been using these headphones to listen to actual music - they're not just for gaming. Oh, if you're worried you'll look like a tool wandering around in public with a microphone hanging off your headphones, not an issue - it just unplugs.

But man, that microphone. Logitech recently acquired Blue Vo!ce - a company famous for its high-end mic technology. This gives Logi a significant advantage over its competitors because mic quality is usually pretty much forgotten on these devices. Well not anymore. Once again, there's a comprehensive menu of EQs and effects available via the G Hub app which has allowed me to tweak the mic's performance to such a degree I'm now recording my podcasts with it. It's not quite studio quality, but it's a giant step ahead of the muffled and often distorted sound you hear from most other gaming headset mics. It could be just the advantage you need to make your orders heard more clearly by your online team-mates. 
Obviously, most of these settings are only available to you if you plug in via the provided USB dongle - although as usual, Logitech has provided a whole bundle of cable options to make sure you can plug into just about any PC, console or phone you're using. My favourite is the extremely long, braided PC cable, complete with lapel volume controller. Yes, I'm such a geek, I have a favourite cable.

There are really only two things preventing me from labeling the G Pro X as one of the best headsets available - no Active Noise Control and no wireless/bluetooth option. To be honest, I haven't really missed ANC, as the earcups provide such a tight seal (even the velour ones) I usually can't hear anything else around me anyway.

The wired-only scenario is slightly more confusing, as Logitech have other cable-free headsets in its G-Series that work very well, with virtually no detectable lag at all. Maybe a wireless version is in the works - or maybe that just wouldn't be vintage enough, because one thing's for sure, these headphones are a high-fidelity time-trip of the best kind and I wouldn't want to mess with that.


Click here for more information and pricing on the Logitech G Pro X gaming headset.