REMEMBER RADIO?
Author

Section

Publish Date

Thursday, 11 April 2019, 10:33AM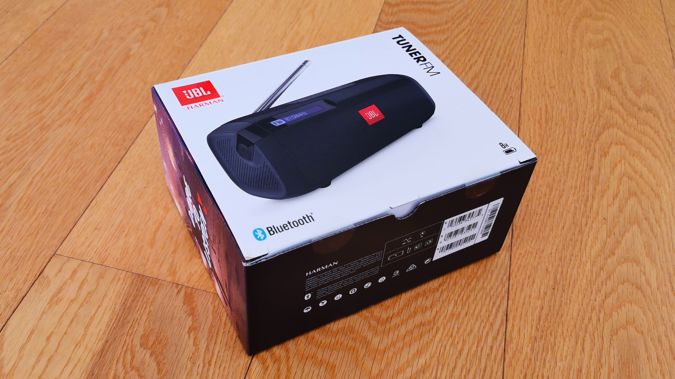 Before Spotify. Before iTunes. Before mp3's. Hell, before CD's, cassettes and LP's... there was this thing called radio.
What may surprise you is, it's still there.
But how do you get it?
The JBL Tuner FM is certainly a tidy little unit. Smaller than a block of cheese, it feels solid and durable. There are no sticky-out knobs or sharp corners. It can easily be stowed in a bag without taking up too much space or getting tangled up with anything you have in there.
Since the invention of the transistor, radio has been the entertainment source you can take with you wherever you go... but somewhere along the way we forgot that and started fiddling with our phones instead.
Of course, another cool thing about radio is it doesn't use your data if you're out and about and it doesn't need to connect to the WiFi.
If this all sounds a bit rudimentary, I guess it probably is - and maybe that's why the JBL Tuner FM is somewhat... basic. It works very much the same way as a car radio. You can scan for your favourite stations and choose five to save to your presets, with a simple long-press of a button. There's a backlit digital display to show you the frequency and sometimes the name of the station - but only sometimes. I couldn't quite figure out how to make this happen all the time, so I'm pretty sure this is a feature controlled at the transmission end, not the receiving end.
And the receiving end receives very well. Ironically, given I work in radio, I live in an area that's notoriously spotty when it comes to radio reception. When I fired up the Tuner Fm, I was presently surprised to find all my preferred stations booming through loud and clear... along with quite a few stations I'd never even heard of. This is probably due mostly to the old-school external antenna which retracts snugly into the body of the device when not in use, but is thick enough and strong enough to take a few knocks.
The Tuner FM isn't just a radio of course, it also doubles as a bluetooth speaker, and a pretty decent one at that. You'd expect any JBL speaker to be loud and bassy and the Tuner FM is no exception. Sadly, unlike other JBL speakers, this one isn't waterproof, so you'd better keep it on your towel if you take it to the beach.
The other feature I miss is JBL Connect - the ability to link with other JBL and Harman/Kardon speakers. This is a shame because it would be nice to be able to have the same radio station playing all through the house. Especially my station. Obviously.
What really sets this radio apart from your traditional transistor is modern battery technology. It charges using a conventional microUSB charger. That charge will last around 8 hours... although I've found that actually understates playback time if you're only using the Tuner FM as a radio - that doesn't seem to use much power at all, as opposed to a bluetooth connection which runs things down much faster.
At first glance $119 seems a little steep for such a straight-forward device. (Although you may find it a bit cheaper if you shop around) But this truly is two solid devices in one; a relatively grunty, uber portable bluetooth speaker combined with a fantastic FM radio capable of picking up a heap of stations with crystal clarity. Yes, it's simple, but it works.
Click here for more information and pricing on the JBL Tuner FM.