PHONE CAMERAS HAVE CONQUERED THE NIGHT
Author

Publish Date

Wed, 28 Oct 2020, 8:38AM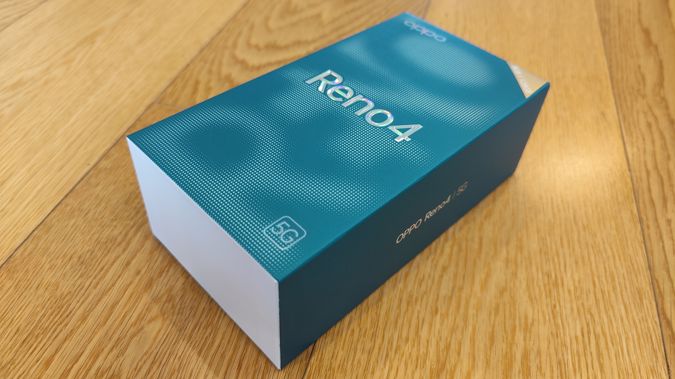 PHONE CAMERAS HAVE CONQUERED THE NIGHT
Author

Publish Date

Wed, 28 Oct 2020, 8:38AM
It's official; I now see no reason whatsoever to buy a camera.
Unless you're a professional photographer shooting pictures for magazines or billboards, why would you spend the money on a camera (and decent cameras cost a lot of money) when you can get a phone that delivers all the shots you need? Even in the dark...
Especially when you can pick up that phone for around $1000 and it'll do 5G too...
The OPPO Reno4 5G is one of the new class of phones offering most of the flagship features at a more affordable mid-tier price.
If you're done with those overrated, glass-backed handsets that basically mean you're risking a cracked phone front and back, the Reno4 will be right up your street. The "Reno Glow" finish on the back cover looks and feels a bit like frosted glass but it's much lighter and far less susceptible to fingerprints... and in Galactic Blue as pictured above, it's just damn pretty. There's a prismatic shimmering across the back highlighted beautifully by the coloured metal rails around the edges.
Alternatively, you could go with Space Black but seriously... why would you?

What's more, my review device arrived with the coolest case I've ever seen - designed by local artist, Chippy. If you're quick, you might be able to snatch one from the OPPO website - Natasha Vermeulen has created one too.
But there's a lot more to the Reno4 than just good looks. The rear-facing Ultra Clear Triple LDAF camera is one of the less obtrusive camera modules around right now but it certainly has plenty of tricks up its sleeve. There's a top-notch 48MP Sony IMX586 for the main shooter, teamed with an 8MP ultra wide camera and a 2MP mono lens.
I'll start by saying I'm impressed by the wide-angle shots - hardly any distortion at the edges with good detail and contrast. Of course, OPPO's marketing around the Reno range is all about low-light shooting - most camera's will do a good job outside in golden sunshine but when the lights go out things can get noisy, blurry and just plain bad pretty fast - not with the Reno4 though. Even without using Night Mode, the pictures are colourful and sharp. Night Mode slows things down a bit but if you have a second or two the wait is worth well worth it - really good pics even in very dark locations.
The selfie-cam rises to the late-night shooting task too. Great selfies are just my minimum expectation from any OPPO phone - they've built their brand on it - but the Reno4's combination of 32MP main sensor and 2MP dedicated bokeh lens really does provide some absolute crackers. You can also use Night Mode for selfies and the handset will brighten the whole screen to work as a flash if required. I took selfies in my wardrobe with the door closed and they still came out clear and colourful. I then had to explain what I was doing in there.
Unfortunately, because the front-facing camera is a double-lens array, the cutout is a bit bigger than I'd prefer in an otherwise lovely 6.4-inch OLED display. At least that cutout is in the top left corner which becomes bottom left when watching full-screen content in landscape - probably the least intrusive position on the screen.
If what you're watching is your own video, it'll look more professional than ever thanks to OPPO's miraculous Ultra Steady Video 3.0 - which works both front and rear. OPPO's definitely thrown the kitchen sink at video quality, developing features like Laser Detection Auto Focus and its Ultra Night Video Algorithm.
None of this is going to be any use if there isn't the processing power to make it all happen. I've used a few phones this year with plenty of fancy photo features but if everything freezes or crashes when you're changing picture modes, what's the point? Not an issue for the Reno4. Qualcomm's Snapdragon 865G CPU, combined with an Adreno 620 GPU, 8GB of RAM and a respectable 128GB of internal storage keep this handset singing along. It's smooth and fast to use - especially in High-Performance mode.
I was a bit worried about switching to High-Performance because when you do, the Reno4 warns of extra battery drain. I needn't have worried - battery life on the Reno4 is standout, using High Performance or not. This is thanks to the 4000mAh dual-cell setup which coasts through even the longest day of heavy use without breaking a sweat. OPPO has also developed quite the fast-charging reputation and you'll find a 65W SuperVOOC charger in the box. Yes, a charger included in the box - what's more - a genuinely fast charger. How quaint.
You get earbuds and a case too, adding even more value to what's already looking like a fanatastic buy. This is one of those phones I've found so easy to use; it runs well, has great battery life and totally over-delivers in the photography department - especially at night.
Don't forget to check out those artist-designed cases too, very cute.