One NZ OneNumber - Take Your Watch, Leave Your Phone
Author

Publish Date

Thu, 16 Nov 2023, 11:53AM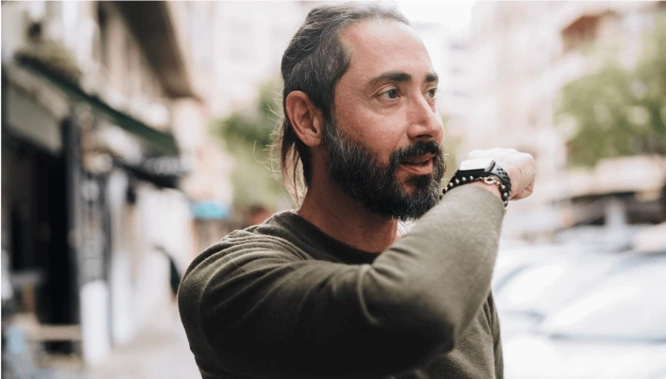 One NZ OneNumber - Take Your Watch, Leave Your Phone
Author

Publish Date

Thu, 16 Nov 2023, 11:53AM
By now there can be no doubt the smartwatch has well and truly come of age.
These days you don't have to be some kind of tech geek to wear one - in fact, not only are smartwatches now a routine way to keep up to date with your notifications, calls and messages but they're also considered a genuine fashion accessory, with an ever increasing choice of styles, colours and bands.
And yet, even if you have joined the wrist-wearable club, it's possible - even probable - that you're not making the most of this wonder of modern technology.
Sure, you're probably tracking your exercise and you have it paired with your phone to get all your notifications vibrating subtly on your wrist - perhaps you're even taking advantage of some of the more specific features like controlling the media on playing on your handset or using your smartwatch as a remote for your phone's camera.
But have you considered ditching your phone altogether?
With the right phone and smartwatch combination, One NZ's OneNumber addon plan allows you to do just that.

For years we've seen movie characters like Dick Tracy and James Bond talking into their wrists, using their watches for all manner of crazy antics - from cutting open locks with lasers to literally shooting bad guys.
Smartwatches have come a long way and although perhaps they're still not capable of dispatching super-villains, there's not much else they can't do. The latest devices from both Apple and Samsung are particularly well-endowed with added extras. For example, you can download your favourite Spotify playlists, right onto your watch, listening to them through earbuds you've paired directly to it. Turn-by-turn navigation is another handy one - it's pretty useful getting a vibration on your wrist every time you need to turn a corner, especially if you're walking around a strange city.
The good news is, thanks to the OneNumber addon, you no longer need to have your phone with you for all those things to keep working. As long as you're on an eligible Pay Monthly plan, for just $5 a month you can connect your Apple Watch or Galaxy Watch directly to the One NZ network, just like your phone, using the same number.
Now I need to point out here; not all smartwatches are created equal and not all have the LTE capabilities required. However, if you already own a Samsung Galaxy Watch5 LTE or newer, or an Apple Watch (GPS + Cellular) going all the way back to the Series 4, you're probably in luck.
Just a warning though... I hope you don't have the issues setting it all up that I did.
The first crucial step is porting your number from a physical SIM card to an eSIM. The best way to do this is to take your SIM into a One NZ store and they'll sort you out on the spot. Being an entitled tech reviewer, I tried to circumvent this first crucial step and that might be why things went so wrong for me.
Activating the eSIM on my iPhone 15 Pro was no issue - I was sent the details and verification instructions from my One NZ contact and that all seemed to work as planned.
However, it's then supposed to be an equally easy process to add your watch to that eSIM once you've signed up for the One Number addon...
This persistently failed to work as promised so I asked One NZ's online chatbot, Hana, for help.
She/He/They were no help at all and couldn't seem to understand what I was talking about. Hana then offered to put me in touch with a "real" person who could.
They couldn't. I was encouraged to ring the One NZ helpline instead. This meant another round of account verifications and explaining my issue all over again, only to end up talking to someone (I'm guessing in the Philippines? Definitely not in New Zealand, anyway) who had no real technical skills and seemed to be part of the billing operation instead. Eventually, after enduring the inevitable and frustrating cultural divide one only experiences when forced to deal with foreign call centres, someone did actually manage to get the eSIM activated on both my phone and my Apple Watch Ultra 2.
Or so I thought.
Yes, I could now make and take calls independently of my phone. And yes I was also receiving all my usual notifications etc.
It wasn't until a few days later I realised I'd missed a few calls and suspiciously, none of the callers had left voice messages. On closer inspection, I then discovered this was because my voicemail wasn't working anymore. Not for me. Not for people calling me.
I asked Hana again. She was no help. Again. Reluctantly, I commenced an online chat with a supposed real person named Rotes. This was the result...

So yes, it was off to the Philippines (or wherever) again. Geraldine seemed keen to help. She assured me she'd sort everything out, even though it was a technical problem and she wasn't part of the technical team. So why was I put through to her? Who knows? The important thing is, Geraldine was going to find someone to fix it and she'd get back to me shortly.
She didn't.
The next day I tried again and finally, my latest overseas call centre contact was able to get my voicemail up and running.
Now none of this has anything to do with what a great product One Number is (once it's working). For only $5 extra each month, your watch essentially becomes a phone on your wrist. The only thing it can't do is take pictures, although give it time, I'm sure that feature is moments away.
The freedom of being out and about, phone-free is an exhilarating sensation I can't recommend enough. It's possible my teething problems were because my devices were not purchased directly from One NZ. As their website warns...

It's also possible I was just too much of an early adopter. Perhaps by now, word of the One Number plan has filtered through to the crack squad in the Philippines(?) and they've now upskilled to be more helpful. Perhaps I'm just a crusty old racist and the call centre isn't in the Philippines at all - although at one point I did ask if I could talk to someone back in New Zealand and was told, "No. That isn't possible."
Ironic this company changed its name to One NZ. Oh well. I really do love using my watch as a phone and I'm sure if I'd just got off my bum and gone into an actual store everything would have been set up properly in the first place. Don't let my harrowing call centre tale put you off what is otherwise a fantastic (and very reasonably priced) service.
Click here for more information and pricing on One NZ OneNumber.
Take your Radio, Podcasts and Music with you