NOT SO LITE
Author

Publish Date

Tue, 15 Sep 2020, 12:30PM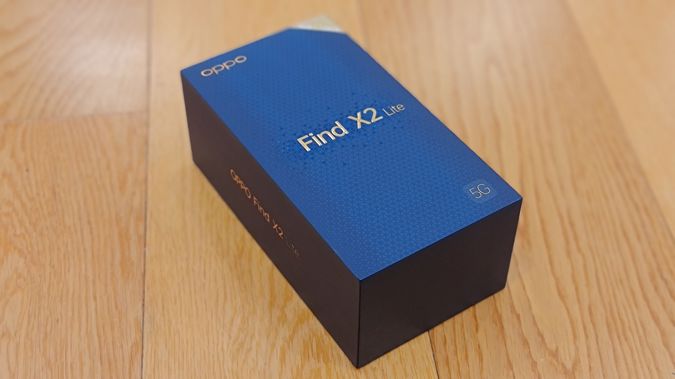 NOT SO LITE
Author

Publish Date

Tue, 15 Sep 2020, 12:30PM
If there's one trend I've noticed more than any other in the world of smartphones this year, it's so-called "mid-range" handsets punching above their weight.
I find it kind of amusing for two reasons; firstly, I don't fully understand the logic of a manufacturer selling something almost as good as its flagship product for hundreds of dollars less. Aren't they just undercutting themselves?
But of course, even more bizarre is the fact plenty of consumers still opt for the premium product - even though in many cases they'll never use many of the high-end features they've paid extra for.
Ah, marketing.
Well anyway, the trend continues...
If you're about to buy OPPO's big flagship of 2020, the Find X2 Pro, don't let me stop you. It's definitely one of my favourite phones at the moment; it's super fast, it charges like lightning and it takes great pics. It's also quite expensive. Probably worth it - it has extremely high-end specs.
Surely at less than half the price, the mid-tier version is no comparison, right?...
(Uncomfortable throat clearing noise)
The image above is the Find X2 Lite - not the Pro.
It might look like a large phone but it's not really - it feels light in the hand and the 6.4inch display is big enough, without being over-the-top.
Another thing not too over-the-top is the rear-facing camera module; a slim quad-camera array that hardly protrudes from the rear casing at all, unlike the massive block-like structures we've seen welded onto many of this year's flagships. Let's talk photo quality while we're here - I've got to admit I'm a bit confused by what some of these lenses actually do. There's a 48MP main shooter, an 8MP wide-angle lens - which somehow helps do macro shots too and then two other 2MP sensors, a monochrome lens and a "retro" lens. I have absolutely no idea what OPPO means by a retro lens but I'm guessing it all has something to do with the large range of live filters you can use to create an instantly shareable shot.
In fact, while the camera app on the Find X2 Lite is fairly stripped down, there's quite a bit to play with if you really want to. There's a dedicated night-mode which takes a second or two to snap off a shot or you can go even further with "Tripod Mode" - assuming you've got something more steady to hold the phone with than just your hands. Some of those "retro" effects are actually pretty cool and I love the way you can zoom using an on-screen dial, rather than the more traditional slider - it just seems a bit more intuitive.
I've been generally impressed with the pics I've taken - inside or out. The 32MP selfie-cam does a good job too. There are live filters available here as well and the bokeh effect is fully adjustable to your preference.
In terms of video quality (you can shoot up to 4K, by the way) probably the highlight is OPPO's latest Ultra Steady Video 2.0 technology, making shooting on the run and panning smoother than ever. For an old shaky-hands like me, it's pretty impressive.
In fact, the phone as a whole impresses me across the board, in a quiet, modest way. I've been using it as my primary device for a couple of weeks now and it's not one of those devices I can't wait to stop reviewing so I can go back to my favourite phone - it pretty much does everything I want it to. Battery life is good and it charges quickly (like most OPPO devices do). The Qualcom Snapdragon processor isn't quite top-of-the-line but it is 5G-ready and combined with 128GB of internal storage and 8GB of RAM, this is a seriously reliable, smooth-running handset. There's a pretty decent GPU under the hood too so most games should rock along without a hitch.
The AMOLED display is not quite the work-of-art you'll find on the Pro version but it's very impressive for a phone in this price range. There's a small tear-drop notch for the front-facing camera that's hardly noticeable and an in-display fingerprint sensor that's up there with the fastest and most reliable I've used. Face unlock is even quicker - most times I haven't even thought about unlocking the phone by the time I'm looking at the home screen.
Even ColorOS has evolved into a decent U.I. in its seventh generation - I used to find it clunky and frustrating but now all the settings I need are easily searchable and accessed, with the option of a smart assistant window just a swipe away.
For me, the Find X2 Lite's only major shortfall is a lack of wireless charging - something OPPO has been reluctant to embrace until announcing its 65W AirVOOC wireless charging system in July. I look forward to future wireless-charging devices from OPPO in the months to come but for now I'll just console myself with the fact at least the Find X2 Lite has NFC for all my contactless payments.
Sound quality from the single, downward-firing speaker is loud but tinny, so I'd recommend plugging in the included earbuds or pairing with a nearby bluetooth speaker.
There aren't many negatives to using this phone and I seem to find more positives every day. By all means buy OPPO's far more expensive Pro model - you won't be disappointed, it's a fantastic phone... but the Find X2 Lite is pretty fantastic too, so make sure you compare specs before handing over the extra grand.
Click here for more information and pricing on the OPPO Find X2 Lite.