Not Quite the Revolution I Was Hoping For
Author

Publish Date

Mon, 30 Aug 2021, 4:40PM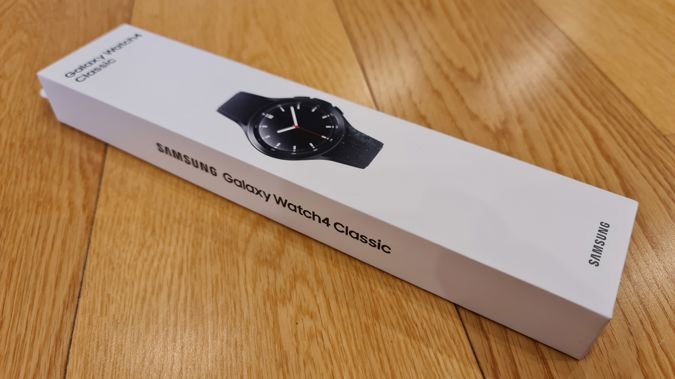 Not Quite the Revolution I Was Hoping For
Author

Publish Date

Mon, 30 Aug 2021, 4:40PM
I've been waiting for this watch for a long time.
Back in May, one of the more interesting things to come out of the Google I/O developer conference was the announcement Samsung and Google were teaming up to revamp Google's neglected (and under performing) Wear OS.
This was exciting to hear as I've been a massive fan of Samsung's smartwatches for many years... but they've always had one crucial limitation; content.
Because the Samsung watches run own their own Tizen operating system, app availability has historically been limited to a selection of Samsung-only apps and a mere handful of third-party offerings.
Meanwhile, the various Wear OS watches out there basically gave you access to pretty much any Android app on the market - which creates its own issues because most apps aren't design to be used on a tiny watch screen being run by an underpowered processor and a teeny-weeny battery.
This invariably resulted in the Wear OS watches being a bit of a mess while the Samsungs worked brilliantly - as long as you weren't wanting a lot more than what they came installed with.
News of the colab between Samsung and Google gave me hope a new kind of smart watch was well on the way...
For you Samsung fans out there, you may be thinking this is not the design metamorphosis you'd been expecting. And yes, physically the Galaxy Watch4 Classic is still pretty reminiscent of the Galaxy Watch 3 that came before it and even the original Galaxy Watch before that.
For me, that's just fine. I happen to prefer the slightly bulky casing and round face although I must say I was surprised to find the Watch4 Classic is still quite this thick. There is a smaller model - I'm reviewing the 46mm rather than the 42mm version. There's also a couple of others in the Watch4 series - without the "Classic" in the title. These versions are slightly slimmer - but they also lack the famous rotating bezel controller and the high-end stainless steel materials.
Back to the Classic - it comes in black or silver with rather plain matching black or light-grey silicon strap. These are interchangeable with any other 20mm band, although because of the slightly oversized collars that attach the band onto the watch, if you're not swapping out a similarly shaped strap to the original, (ie: one that flares out a little at the sides) the result can look a little anemic. 
There's just no getting around it, it's a big watch. As such, I don't find it comfortable enough to wear to bed, although I have been in order to test its sleep-tracking abilities. This is always a disturbing process given I get up in the middle of the night to go to work in breakfast radio. Sure enough, I got a whopping five hours and thirty-eight minutes last night… Well… that's if you count the 41 minutes I was actually awake at various times… and the 28 minutes I was "restless." At least I didn't snore last night. Yes, as long as you have your phone charging on your bedside table, the watch, the phone and Samsung can record you snoring - actually record it - so you can play it back the next day. I did this after I spent five minutes snoring the other night and re-traumatised my unfortunate Domestic Manager who'd heard it happening live the first time… between 2:20 and 2:39AM!
As you can tell, the sleep tracking couldn't really be more comprehensive, especially if you activate continuous heat-rate and blood oxygen monitoring.
In fact, the Watch 4 Classic measures more than ever before - while the ECG functionality is yet to be activated in the New Zealand market, you can now run a full body composition scan - again, with disturbing results (if you're me that is). By holding your middle and ring fingers on the two control buttons, you create a magical circuit that reveals your body fat percentage, skeletal muscle rate, fat mass, body water, BMI and BMR. This takes just a few seconds and in my case, the results are so horrifying I may actually have to start doing something about some of my more questionable lifestyle choices.
At least I walk regularly and occasionally run. (Very occasionally) And it's here I ran into my first major issue with the new operating system. Now remember, this is now a bit like how a Samsung phone is setup - it's an Android-based phone with Samsung's own One UI on top. Same for the watch, it's based on Google's revamped Wear OS but the interface is actually Samsung's One UI 3.0. This means it still looks and feels a lot like the previous Tizen-powered watches… but not quite. Yes, the pre-installed fitness app is very comprehensive, tracks more exercises than ever and even includes guided workouts - but it doesn't look as good as it used to and I can't get it to show me my split lap times while I'm exercising - only once I get back and look up my workout on the app.
Don't get me wrong; I like new things… but only if they're better things and while there's no doubting the Samsung Health app is more powerful than ever - the actual interface on the watch itself is rather limited compared to how customisable the old one used to be.
I was also disappointed to discover none of my previous Tizen watch faces were able to be restored to the Watch4 Classic. Although, this disappointment soon faded away as I discovered the almost infinite selection of new faces available via the Google Play Store - many completely free. Oddly, this bold new world of availability doesn't carry over to other apps like it does on previous Android-wear watches.
One thing I was really looking forward to with the Watch4 Classic was downloading apps like Pocket Casts, my preferred podcasting app, direct to my watch so I could access it more specifically than I can just using the generic media controller. Unfortunately, this isn't possible like it is on previous Wear watches. It seems Samsung must have some strict criteria for app developers to meet in order to be ported over onto the new watch. While you can literally access the Play Store directly from the Watch4 Classic itself, only a limited selection of apps is available.
To be fair, my main gripe with Wear OS devices in the past has been trying to use poorly-designed apps that haven't been customised properly for the form factor and it's quite possible apps like Pocket Cast and Rocket Music Player are still being optimised specifically for this device and will indeed eventually be available.
And there are plenty of alternatives; Podcast Republic, Spotify, iHeart Radio and YouTube Music are all downloadable. The Spotify app works particularly well on the Watch4 Classic yet when I try to log into iHeart Radio, I'm told it's "not yet available in my region."
This is a feeling a get quite often when using the Watch4 Classic; that the best is yet to come. Not that it's a work in progress - more like it's a rocket ship waiting for its full payload.
Sadly, it might be time to say goodbye to Samsung Mail once and for all. It hasn't been pre-loaded on the last couple of Samsung handsets, requiring you to download it separately from the Samsung store. While you can still get notifications from Samsung Mail on the Watch4 Classic, again, you can't download the app so you're limited to how much mail management you can do. On the other hand, there's Outlook, waiting patiently to take over.
There's no questioning the build quality and design - it looks fantastic and the rotating bezel controller is a tried and true and beloved Samsung watch feature. The display is bright, colourful and clear under all lighting conditions and the new interface is easier to navigate than ever. I certainly haven't encountered any performance issues, so the processor-power seems more than ample and the range of sensors is enviable - from GPS tracking to my disappointing but believable BMI results, you can't help but be impressed with the sheer volume of data available.
If you choose to use these sensors full-time, that'll cost you battery life of course and again that's one area where I haven't seen a great deal of improvement. However, with smart watches I'm always of the opinion unless the battery lasts several days, you're usually taking it off to charge while you sleep anyway - and there aren't many watches out there that can do the sorts of things this watch does without needing a power-up at least every second night. Sure enough, the Watch4 Classic is no different.
In the end, I have to admit, this is probably the best watch you can currently pair with an Android phone - especially a Samsung phone. If you've owned a Samsung watch before, things will both look and feel familiar. If you were expecting the new Wear OS elements to blow your mind - they probably won't - at least not quite yet anyway.
But…
Now you can use Google Pay with your Samsung watch. And for a geek like me, there's nothing more Star Trek than that.
Click here for more information and pricing on the Samsung Galaxy Watch4 Classic.