NEVER BE AFRAID TO TRY SOMETHING NEW
Author

Publish Date

Fri, 28 Feb 2020, 12:00AM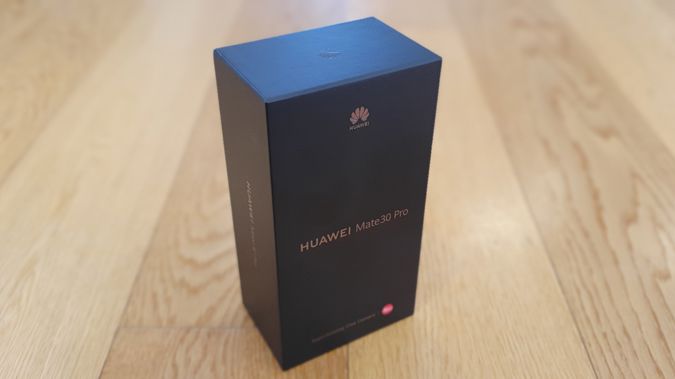 NEVER BE AFRAID TO TRY SOMETHING NEW
Author

Publish Date

Fri, 28 Feb 2020, 12:00AM
So you love your Huawei phone.

It's got a fantastic camera. Everybody's always telling you how incredible your photos look.

The battery life is standout. When your friends' phones are all dying at the end of the night (or even just the end of the day) yours is still going strong.

And it's so fast. Like, super fast. Like, you don't even really care about that sort of thing but it really does seem a lot faster than other phones and it keeps being fast. Even after all this time.

But that's the problem; you've had your trusty Huawei for ages and you're due for an upgrade. Or worse still, maybe you accidentally ran yours over in the driveway. Or maybe you're just dying to get on board this 5G phenomenon you keep hearing so much about.

Do you buy another Huawei? Do the new ones actually... you know... work?...

In the immortal words of Taylor Swift, "You need to calm down." The hysteria over what the latest Huawei flagships can and can't do is just that; hysteria. And the Mate 30 Pro 5G is all the proof you need.

I'm an unashamed Huawei fan, have been for some years now. That's due in no small part to something boring but important; the chip. Huawei's own Kirin processors have been quickly gaining an international reputation for incredible speed, reliability and low power consumption. The Kirin 990, which is the Mate 30 Pro's brain, is yet another evolution in speed and power, with the added bonus of 5G thrown in. Unlike other 5G phones on the market right now, the 5G modem is built into the Kirin 990, not a separate chip spliced on. This means yet more speed and efficiency.

What many people haven't cottoned onto yet is 5G is not automatically coming to their phones, only devices with 5G modems built in to the chipset will be able to access the new, superfast network and right now, the Mate 30 Pro 5G is one of the few such phones available in New Zealand.

While we're talking tech specs, the Mate 30 Pro 5G is bursting with them; 256GB of on board storage, 8GB RAM, IP68 water and dust resistance. You get SuperFast wireless charging, reverse wireless charging from the phone itself and then there's that battery... 4500mAh is certainly one of the bigger batteries in any phone out there, but the actual battery life far exceeded my expectations. I don't even bother putting the Mate 30 Pro 5G on to charge at night anymore because it gets more than enough of a top-up via the wireless charging cradle in my car when I'm driving around throughout the day. It may be the longest lasting phone I've used yet. I'm not exaggerating - as I write this I've been up for over six hours and it's still showing 97%.
Oh hey, did you notice how orange this phone is? Yup, super orange. That's actually vegan leather on the back. It feels superb and of course, doesn't show any fingerprints like a glass-backed phone does. Normally when I'm reviewing a phone, I reach straight for the case, if there's one included in the box. I'm paranoid about dropping or scratching a device I don't actually own. With this soft-touch casing though, I'm more comfortable leaving it naked. The edges of the Mate 30 Pro 5G are an eye-catching rose gold, what there is of them, as the Horizon display curves around the sides of the phone beautifully. There's only one physical button on the whole device - the power button. Even the volume controls are now virtual; a double tap of the side of the phone brings the volume slider into view. The in-display fingerprint sensor is one of the fastest and most reliable I have used although I prefer to face unlock - which works just as well in either portrait or landscape.
But perhaps even more striking than orange vegan leather, is the Halo Lens quad camera configuration - a Leica lens "Super Sensing Cine Camera" that takes stunningly clear video and photos in all light conditions. You get 3x optical zoom and up to 30x digital. There's also a 3D depth sensor for optimum split-focus (Bokeh) effects. Even the selfie camera includes another 3D sensor so you can achieve the same, professional shots both front and back.

At the end of the day, it's all about those apps though, isn't it? But rather than being limited to what you can load onto the Mate 30 Pro 5G, it turns out there are actually more ways than ever to install the tools, games and social media apps you know and love. This is a four-pronged attack, all very simple.

You start by using Phone Clone, pre-installed on all Huawei devices but readily available for download on any other Android or iOS phone. This is one of the most comprehensive cloning tools I've used for setting up new devices, copying not just contacts, pictures and media files and not just apps either. In many cases, depending on the app, Phone Clone will even transfer your sign in details too, saving you having to look them up in that little notebook you're not supposed to have. As a result, my online banking app opened without a hitch.

Huawei also has its own App Gallery, where you'll find thousands of the usuals; Snapchat, TikTok, etc, all ready to go.

If it's not in the App Gallery, there are plenty of other app stores you can try. Rest assured, even local versions of tools like My Vodafone are easily found and installed. 

Then there's a fourth option. While hundreds of apps are being added to the Huawei App Gallery all the time and you can even request ones you can't find, there may still be one or two that aren't quite ready yet. So just browse to their websites instead. If you've heard that YouTube or Uber don't work on the Mate Pro 30 5G, you've heard wrong. Those websites work just as well, especially given how well the Huawei Web Browser functions. It's fast and offers a host of useful functions like private browsing and even dark mode. Love dark mode. What's more, it's so easy to bookmark your favourite sites or YouTube channels directly onto your home screen. Trust me, the functionality is all there.

So what were you worried about?

To recap; the phone looks amazing. All the tech specs match up with the very best of the best. The camera setup is unbelievable. It's 5G. And it turns out, you can actually install almost all the apps you know and love - easily - and the odd one that isn't available right now you can access via one of the best smartphone browsers I've ever seen. Boom.

All I'm saying is, if you're in the market for a flagship phone, get along to JB HiFi or PB Tech and have a decent look at one of these. Don't let unfounded rumours and speculation limit your options.


Click here for more information on the Huawei Mate 30 Pro 5G.