MY RANSOM RECOVERY: ONE YEAR ON
Author

Publish Date

Mon, 2 Dec 2019, 11:46AM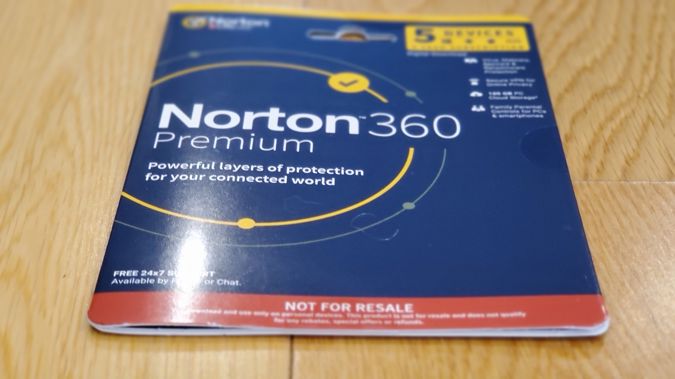 MY RANSOM RECOVERY: ONE YEAR ON
Author

Publish Date

Mon, 2 Dec 2019, 11:46AM
Remember that time cyber criminals encrypted my entire PC and I had to pay hundreds in Bitcoin to get access to my stuff?

Well I do.

Like it was yesterday.

It really sucked. Big time. I don't ever want it to happen again and since then I've taken a lot of precautions to make sure it doesn't.

Now Norton has brought all those cyber safety measures together in one convenient package...

Sadly, times have changed dramatically from when downloading and installing a free antivirus program would protect you from all the evils awaiting you on the internet. In fact, these days, more often than not, you're more likely to invite those evils in by trying to install "free" software.

Norton 360 Premium is far from free, but it's certainly a very complete package for its price. Take it from the guy who got brutally hacked; a hundred bucks or so isn't much to pay to save yourself some major stress. At the "Premium" level, you can protect up to 5 devices; that includes PC's, iOS devices, smart phones and tablets.

You'll also get 100GB of cloud storage to back up your most valuable and sensitive files. This is a significant upgrade over what more entry-level products offer - you can fit a lot of photos, audio and documents in 100GB. This is a nice little insurance policy not just against crims corrupting your stuff, but just basic hardware failure too. If your computer happens to blow up for some reason, your backup is ready and waiting for you to download on another machine.

Obviously the most important element of the Norton 360 Premium package is still the real-time online security. These days that means a lot more than just an antivirus program, although of course that's still a big part of it. In fact, time and again, NortonLifeLock comes out with fantastic ratings when its Norton cyber safety precautions are put to the test. Suspicious files are locked down before they can do any damage and anti-spyware/malware measures are just as effective. There are now browser extensions and plugins offered from the Norton 360 app itself. These help prevent you navigating to those parts of the internet that are best left undisturbed. I'm slightly confused about why there's the option to make Norton your default home page too - that seems a little over-the-top. Although, I suppose if your browser has been hijacked at any stage, it might be nice to have a bit of a reset.

There's even the choice to use Norton SafeSearch as your default search engine, making it even less likely you'll click on something dodgy, given those links won't even be presented as options.

If any of these measures seem too heavy handed, they're all opt-in - you can choose to use these options or not when you install the program.

Just a wee note on the installation process; while it's very straight-forward for first-time Norton users, I found it extremely complicated to replace my existing Norton subscription with the new, more comprehensive 360 package. In most cases I had to completely uninstall my existing Norton products before the apps would recognise the updated subscription credentials. I don't know why it can't be more streamlined with the new program just overwriting the old one. My cynical suspicion is NortonLifeLock would prefer existing users to use the "auto-renew" option for their subscriptions, as this is sometimes more pricey than buying a new version of the same product on special. Just a bit of a pain if you already have Norton installed on five different devices already, to have to uninstall then reinstall on every single one.

That means doing the VPN program separately too - not sure why this isn't just another feature bundled in with the main 360 app. Again, a little more streamlining would make things slightly less complicated. That's not to say I don't thoroughly recommend using Norton Secure VPN which is included in the 360 Premium package - it's a great way to keep yourself anonymous and secure online and I've found it doesn't slow my streaming or download speeds much at all. A VPN like this is essential if you regularly connect to public WiFi networks, especially if you perform sensitive operations like online banking or other business transactions from your device. When using a public network, you can never be sure who's watching, but Secure VPN ensures nobody can see you.

When it comes to online safety, the one piece of advice we're given more often than any other is, change your password. It's a hassle, but having a collection of different passwords for different logins just makes sense. Norton 360 Premium includes a password manager to take care of that for you. This works pretty much the same as any other one, but better to have it than not.

The SafeCam utility alerts you if anyone tries to access your PC's webcam without your permission, which definitely beats the old, put-a-sticking-plaster-over-it trick.

And finally, for parental piece-of-mind, you can set up access controls for each member of your family with a few simple clicks. This is mostly about accessing age-appropriate content on their registered devices. Another easy-to-use feature adding up to what is a very comprehensive package indeed.

This is more or less a one-stop-shop to keep you and your whole family protected and it's hugely effective. There's only one problem... and I don't think it's one NortonLifeLock can easily solve.  Even though the Premium version of Norton 360 protects up to 5 devices, it can't protect you when you log on to a device you don't own. As our lives become more and more cloud-based, more mobile, we find ourselves signing in and out of our accounts on other people's portals all the time. You can only hope they've taken the same levels of precaution as you have on your machines.

Certainly Norton 360 Premium would be a good start.


Click here for more information and pricing on Norton 360 Premium.