My Old Favourite - Updated
Author

Publish Date

Wed, 15 Dec 2021, 6:39AM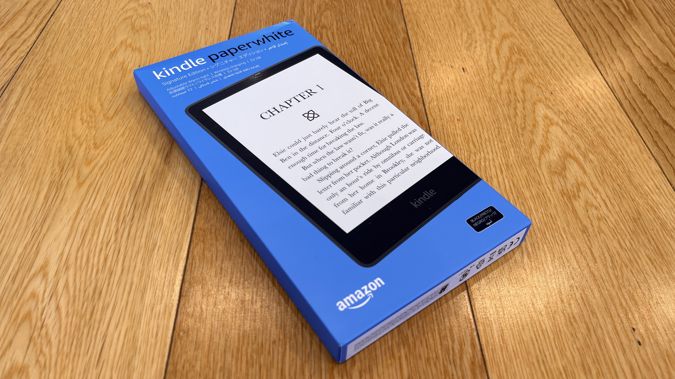 My Old Favourite - Updated
Author

Publish Date

Wed, 15 Dec 2021, 6:39AM
There's no denying the rate of technological advances over the last few decades has been explosive.
So many inventions, developments and modifications it would be impossible to list them all. Most of these things have been created to make our lives better - and I'm sure that has happened.
However, in many ways life has become more complicated and even stressful - perhaps inadvertently - due to the pressure of learning new technologies and being forced to quickly adapt to cultural shifts like social media and the rise and rise of the smart phone.
But if there's one single thing that's brought me more joy and satisfaction than almost any other gadget over the years, it's the eBook.
I'm aware this can be a bit of a polarising stance to take; not since the vinyl VS CD debate have so many acolytes of the old ways clung desperately to their ancient, analogue technology in lieu of embracing the long list of advantages offered by the new, digital alternative.
Technically, the record-lovers kind of won their battle - after all, it's hard to argue vinyl doesn't provide better sound quality and let's face it, people are still buying records.
But today I'm happy to continue the fight for eReaders over physical books. In fact, these days there really is no argument at all.

It's been 14 years since Amazon launched the first Kindle - a lifetime by tech standards. Now the latest iteration, the Kindle Paperwhite Signature Edition takes that original concept and zhuzhes it up a bit with some of the latest techy tricks.
According to Ohio author, Jennifer Wilber, the idea of reading books on a screen has actually been around since the 1930's, although we didn't see a commercially available eReader in the form we are now familiar with until just before the turn of the millennium.
The trouble with those early models - and especially the Kindle - is they were almost perfect right from the start. From the moment E Ink Corporation successfully developed a digital screen that looked just like paper, as opposed of a blinding light that illuminates the whole room, eBooks became a reality. A commercially viable reality.
Even back then you could store hundreds, if not thousands of books on the devices available. Thanks to the ink screen, battery life was already excellent and if all you were really wanting to do is read a book, there wasn't much to improve when it comes to the user interface.
Yet a decade or two later, Amazon has indeed made a few tweaks that have enhanced my eReading experience even further.
To begin with, the 6.8-inch display is more customisable than ever - and I'm not just talking adaptive brightness control. You can adjust the warmth of the display - changing the levels on a schedule of your choosing, or just let the Paperwhite Signature do it for you automatically. There's even a Dark Mode option - perhaps not appealing to the ink-on-paper purists but for someone like me who uses Dark Mode on any device I can, I appreciate the continuity.
The Signature now offers a crazy amount of storage for an eReader - 32GB. You'd never need that much if you read eBooks alone - not in a lifetime. In fact, I've never come close to filling up a Kindle - not when you can easily delete a book once you've read it. However, if you're into graphic novels or audio books, that's another story. The Signature can pair with bluetooth earbuds, headphones and speakers which might be up your alley if you're more of a listener than a reader.
But probably the big headline with this edition of the Kindle is its battery life and charging abilities. Previous Kindles still used microUSB charging cables, limiting both data transfer and charging speeds. Now we've got a nice, reversible USB-C port - finally matching pretty much every other device I own. 
What's more exciting for me is the Signature is now compatible with Qi wireless chargers. I've read other reviews claiming this to be a bit of a gimmick but those people obviously don't regularly use wireless chargers like I do. Given I have one on my bedside table, it's only natural for me to just pop my Kindle down on it to charge up. Where's the gimmick in that?
More importantly, Amazon claims up to 10 weeks reading on a single charge. This is impossible to confirm obviously, as there far too many variables; how long do you read for each day? In the dark or in bright sunshine? Do you listen to audio books via bluetooth accessories? All I know is I've been using the Signature for about two-and-a-half weeks now and I'm still on 78%. The upshot is, this thing will definitely last through your holiday.
And being IPX8 rated, it'll survive an accidental dunking in the pool on that holiday too
My one gripe with the device is the same one I've always had with Kindles - to buy new books online, directly from the Signature Edition, you can only access the Kindle Store. Yes, those books will automatically sync with your other Kindle devices (or the Kindle app) but if you have books and documents from other sources in other formats, you'll have to use third party software to sideload them in and they won't sync. It's almost as though Amazon would prefer you to sign up for a subscription instead. Go figure.
At least there's a cool range of cases available.
Is the Signature Edition worth upgrading to? Depends how old your current eReader is. The bump in storage, the boost in battery life and the versatility of wireless or USB-C charging are compelling features for me. The tweaks to display brightness etc. perhaps not so significant. At NZ$319.00 it might be a bit steep to replace something that's already working pretty well. 
On the other hand, if you're still lugging actual, O.G. books around, this could be the device that finally converts you.
Click here for more information and pricing on the Amazon Kindle Paperwhite Signature Edition.