MORE THAN JUST PRETTY LIGHTS
Author

Publish Date

Thu, 13 Aug 2020, 11:31AM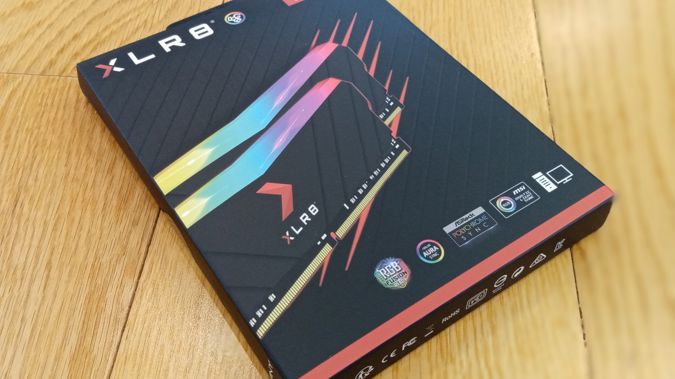 MORE THAN JUST PRETTY LIGHTS
Author

Publish Date

Thu, 13 Aug 2020, 11:31AM
Personally, RGB is not my thing.
I've said it many times before but like the grumpy old man I am, I'm happy to repeat it; I'm not a fan of flashing lights. If there's an option to dim a display, I'll take it. If I can turn LED's off, I will.
You know how kids are useless at switching off the lights in rooms they're not in anymore? Yup, I'm that guy who follows them around the house turning them all off again - usually while muttering under my breath.
However, like most people, I do have a favourite colour. So if there's an option to customise something in a hue of my choice, I'll take it.
I also realise if you're going to the trouble of building your own PC, you probably want to trick it out a bit...
First up, PNY XLR8 RGB RAM is still RAM. Yes, we'll get to the RGB features shortly but you're going to be hard pressed to pick up high-performance memory like this for much cheaper. At just $148.99 for the pair of 8GB modules I was sent to review, you're well on your way to a pretty decent rig for not much money. The really good news is, it works.
Strangely enough - and impressively, although I usually run a 32GB RAM configuration in my desktop, I actually didn't notice much of a drop-off in performance with the 16GB of XLR8 in its place, if any. This is of course down to the fact performance factors like sheer speed aren't just due to memory but what your CPU, graphics card and in fact, your motherboard itself are capable of. Luckily, while the XLR8 modules are capable of 3200MHz, they're backwards capable down to 2133MHz so should be compatible with a wide range of systems.
I certainly didn't have any issue firing it up with my several years-old rig... well, not once I remembered which two RAM slots I was meant to be fitting them into, anyway. I knew you were supposed to install pairs like this into either the two odd slots or the two even slots on your motherboard. What I'd forgotten was my motherboard has configured those odd and even slots next to each other, 1-3 then 2-4. Took me ages to figure out why my PC was only showing 8GB of RAM every time I booted up. Bit of grandad advice for you; get your reading glasses out and double-check which slots are labelled as which.
If you're still labouring along with a basic 4GB (or even 8GB) setup, I really recommend you stop putting it off and upgrade now. Your boot times will improve, apps will launch faster and of course multi-tasking and gaming will be dramatically more powerful and reliable. Don't be afraid, popping out your existing RAM module and replacing it with a shinier, newer, bigger one is the single easiest thing you can do to mod your desktop hardware.
In saying that, the modules themselves are quite large - partly due to the aluminium heat spreaders and partly because of the significant LED panels at the top. If you're already cramped for space inside your desktop case (maybe you're running some kind of mini-tower or something) installing these things is going to be pretty fiddly. Luckily for me, my cabinet is pretty standard and has a nice big window in the side which is handy, given XLR8 RGB RAM can make everything look so pretty.
The aforementioned light panels on the memory modules are bigger and brighter than any I've tried before and can certainly illuminate your whole rig, even if you don't have other RGB components like graphics cards, fans or cables. The weird thing about the XLR8 RGB's is PNY hasn't come up with any software to mod them with. Instead, they seem to be compatible with everyone else's. That might be an exaggeration but because I have a Gigabyte motherboard I tried Gigabyte Fusion 2.0 and it detected the new RAM right off the bat. Fusion 2.0 is a simple but easy-to-use app for syncing RGB options to my preference.
My preference is not flashing on and off. It's not cycling through all the colours of the rainbow either. Fusion 2.0 can do all that. But my preference is red. Just red. On all the time. It can do that too.
Turns out there are plenty of other RGB customisation apps out there - I tried ASUSAura and that worked just as well. If you have an RGB graphics card, you've probably already got some software to tweak your colour scheme and it seems like it'll probably work with these RAM modules without too much fuss.
So if you thought it was going to be complicated to bring some of that flashy, gamer flair to your existing desktop, or if you're putting a PC together from the ground up and you're looking for an economical memory option, check out XLR8 RGB... just remember to put them in the right slots.
Click here for more information and pricing on PNY XLR8 RGB desktop gaming RAM.