JBL's Ear Gear Is the Real Deal
Author

Publish Date

Tue, 3 Aug 2021, 5:25PM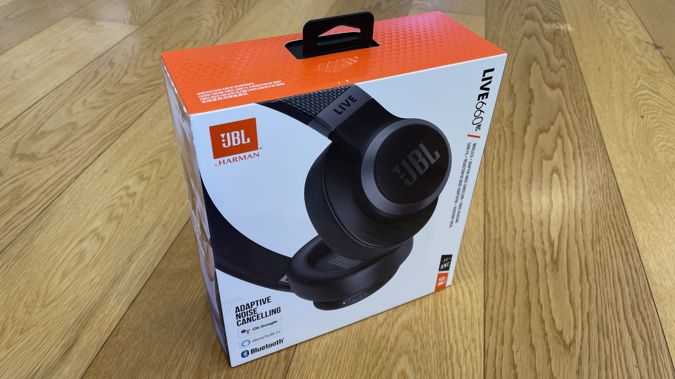 JBL's Ear Gear Is the Real Deal
Author

Publish Date

Tue, 3 Aug 2021, 5:25PM
Not only have I reviewed more earbuds than any other kind of device over the last year or so, I feel like I've complained about it too much too.
That's not because I don't enjoy trying them out - far from it. No, the challenge is differentiating one set of earbuds from another. Frankly, most of them have more in common with each other than they do unique features and selling points.
Yep, it's a pretty crowded market.
And even when you're talking over-ear headsets, there are a lot of options too - sometimes even from the same manufacturer!
There was a time you could narrow things down a bit... ANC or not? Wired or wireless?
Now it's a bit more complicated than that...
JBL has quickly become a go-to brand when it comes to options - there are currently sixteen different models of True Wireless earbuds available on its website as I write this, so if there isn't a pair for you, it's possible you don't have ears. (No judgement, by the way. You just might need another way to listen to music)
That means if you weren't already confused about which buds were right for you, JBL has only made things worse. The good news is, I'm about to make things easier because I've tried a fair few of them now and the ones I'm using now might be the best yet... maybe the best JBL's anyway.
They're the Live Pro+ TWS and they caught me completely off-guard. Firstly, they look really cool... Well, if you have them in black, like I do anyway. While the earbuds are plastic, there's a kind of gunmetal, off-black finish to them which sets them apart from others I've used. (Don't worry boring people; they also come in white)
The squareish pillbox charging case is not the smallest I've encountered but it's curvy enough to be easily pocketed and it charges via USB-C or wirelessly - with a simple three-LED indicator on the front to let you know how much charge is remaining. While we're here, you'll get up to seven hours playback with the Live Pro+ with another 21 hours in that case. This is right up there with some of the best performing true-wireless buds on the market.
But it's the form-factor that has me rethinking what my preferences are when it comes to earbuds. The Live Pro+ are kind of a hybrid - at first glance they look like a stem-based, open fit but in fact, there are five different silicon tips to choose from to ensure a tight, passive noise cancelling seal. This is not only the first step towards keeping outside disturbances out of the mix but goes a long way to boosting the bass response, something JBL is usually pretty focused on. The result, for me anyway, is perhaps the most comfortable and secure fit I've experienced yet.
This is due to the tight seal of exactly the right sized tip combined with the weight of each bud comfortably balanced on the lip of each ear canal, positioned in just the right place due to the stems. I honestly think this best-of-both-worlds shape is my new favourite. I've certainly found them comfortable enough for many consecutive hours use and secure enough to last my 5km run without any adjustment. Everyone's different of course - hopefully I've been able to describe it enough to give you a bit of an idea.
I used to consider JBL earbuds to be more of a mid-range option but there's no compromise here - not in terms of appearance, fit and comfort anyway.
Meanwhile, in the over-ear range, the Live 660NC is not quite in the same league. 

One place there's still a little work to do is the comfort factor on this headset. Not that it's bad - I've just worn others that feel lighter and don't squeeze my skull quite so hard. Because I wear glasses and I have a truly massive head, I've found the Live 660NC does squish my ears a bit. Also, while the headband is covered in an attractive, woven material, there's not actually much padding, so the I've found the whole thing becomes a bit of an endurance test after an hour or so. At least it's light and the memory-foam ear cushions are very soft and I've found them quite breathable, so they don't heat up too much.
As for battery life, the Live 660NC offers up to fifty hours on a single charge. You can't ask for much more than that.
It certainly feels like a durable setup and build quality seems excellent. I appreciate the luxurious braided AUX cable but the carrybag included in the box is a weirdly tight fit, making it unnecessarily fiddly to get the headset in and out.
Time for a listen.
So the new Billie Eilish album... right from the track one, "Getting Older" - I was utterly entranced - by both the exquisite production of the track and the way it sounds on the Live 660NC. In Billie's (and brother/producer Finneas') usual style, everything is stripped back to its barest form, from bass to vocals. On that first song there are some pretty nifty, revolving stereo effects too and the Live 660NC does an impressive job of giving these video-game like effects the 360-degree, surround space they deserve. It's not just a matter of left and right, there's also a variation in distance that's pretty darn clever.
Most Eilish tracks tend to lean heavily on very deep bass hooks and the Live 660NC headset is certainly up to the task; these lowest of the low tones are clear, warm and powerful - really powerful - without any muddiness at all. Because the sense of space is so... well... spacious, it doesn't feel like the bass is overpowering the rest of the track either.
As I write this, I've been swapping between the Live 660NC over-ears and the Live Pro+ earbuds, just to compare things like ANC and bass response. The earbuds hold up surprisingly well, even providing some genuine bass pressure on some of the gruntier tracks that borders on uncomfortable at high volume. (That's a good thing, by the way. Loud music is supposed to hurt you sometimes)
Funnily enough, I thought the wheels had fallen off when I got to the penultimate track on Eilish's album, the title song, "Happier Than Ever." I was listening on the Live Pro+ earbuds and I assumed the over-distorted guitar mix had got a little too big for the 11mm drivers so I swapped back to the Live 660NC to check. No, turns out it was just a production decision to overload the mix and make it sound as noisy, jangly and angry as possible. I get it now. Irony.
You can customise both the Live 660NC and Live Pro+ using the JBL Headphones app - this helps you finetune the EQ to your satisfaction, select your voice assistant, adjust Active Noise Cancellation and for the Live Pro+ you can even test your fit and customise your on-board controls.
I'm stoked with the range of controls there are to choose from although it's a bit frustrating you can only delegate a certain type of control to each earbud. I have playback controls on the right and volume on the left. That leaves out voice assistant control and ambient sound control - you can't do it all with gestures so you have to leave some adjustments to the app.
Of course, the controls are physical buttons on the Live 660NC headset and are quite easy to find by touch when you're wearing it.
ANC seems pretty comparable on both devices - that means great. While not achieving complete silence, I certainly found the most annoying sounds - fans, keyboard tapping, conversation, engine noise - all these things are pretty much taken care of. While there is some detectable hiss when ANC is activated and there's no sound playing, this pretty much disappears as soon as you push play and it's worth it for the uninterrupted listening experience.
Interestingly, you can adjust the bluetooth connection for higher-quality music listening or more lag-free gaming and video - important to choose the right setting as there's definitely a slight delay on that music option.
As you can tell, both these devices offer a swag of features, they look and feel like genuinely high-end products, yet their price tags come in well below the flagship alternatives from some other brands. Don't get me wrong, depending on special offers, you're still looking at $250 and up but there are plenty of other headsets and true-wireless buds priced over three and even four-hundred dollars. Here, JBL proves you may not need to empty your wallet all the way to get the fit and sound quality you're looking for.
Click here for more information on the JBL Live 660NC wireless, over-ear NC headphones.
Click here for more information on the JBL Live Pro+ TWS true wireless noise cancelling earbuds.