Is Our Future Foldable?
Author

Publish Date

Mon, 23 Aug 2021, 12:32PM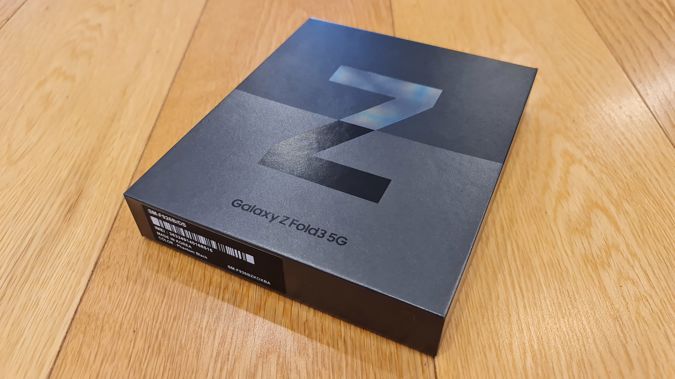 Is Our Future Foldable?
Author

Publish Date

Mon, 23 Aug 2021, 12:32PM
Right now, Samsung owns the folding phone market in New Zealand.
Although, till now, it's hard to say exactly how big that market could possibly be. The first two Galaxy Folds were pretty much the most expensive phones anyone had ever seen, priced well over $3000. Yes, the idea of a phone that folds out to become a tablet was cool but there was an undeniable fragility to them - almost an experimental quality that certainly made them fun to show off at parties but at that price, not so fun if you accidentally dropped yours in the punch bowl.
Samsung's introduction of the Galaxy Z Flip altered the folding landscape a bit - in some ways perhaps this is the device that should have come first; a more familiar form factor, reminiscent of the clamshell-style flip phones of yesteryear, except now with a folding internal screen, rather than a physical keyboard hidden inside.
Each new version of Samsung's folding phone has inspired more confidence, with more robust hinge mechanisms and more durable screen technology.
Now perhaps the third generation of the Fold is less of a risk and more of a dependable tool - and priced more realistically to boot...
I'll say one thing about the Galaxy Z Fold3; it's a head-turner. If I can return to that party scenario (remember when parties were a thing?) I've pulled the Fold3 out to show people photos and the response is invariably, "What the [email protected]#* is that???" Followed quickly by, "That is so cool!" Then inevitably, "How much is it?"
Interestingly, this time round when I tell the interested party the RRP is $2699.00, the reaction is not a comical spitting out of the drink, sitcom style. Instead, most people start doing calculations in their head and I find I can almost read their thoughts as their eyes glaze over... Do I need a new phone?... How much did my last one cost?... This one is still about a thousand dollars more expensive... Maybe I could pay it off?... How could I keep my partner from finding out how much I spent?... I really want one...
How Samsung has magically managed to reduce the price by $700 isn't exactly clear - presumably it's a scale of production thing. I'm guessing the more you make and sell the cheaper they are to produce. The point is, this is a phone that's now competing with more conventional high-end flagships... as far as the price goes anyway.
There's certainly nothing left wanting in terms of the engine room either; the Fold3 sports the Qualcomm Snapdragon 888 chip - pretty much the best available right now - and a healthy 12GB of RAM. Admittedly, this is what it takes to pull off some of the nifty tricks a folding phone promises - things like apps resizing between the outer and inner screens so they can stay open, for example. 
The spinoff is, this level of processing power means you're never short of sheer grunt for any of the other things you want to do with this phone; shooting, streaming, gaming, multi-tasking - it all happens instantly, seamlessly and reliably. Just like Samsung's other flagships, the Fold3 runs One UI 3.1.1 on top of Android 11 - pretty much the most versatile, customisable and user-friendly interface available.
Apart from the new chip and the slash in price, there are two other big upgrades to discuss.
Firstly, the Fold3 now has an IP rating - IPX8 - that means it'll survive being submerged in 1.5metres of water for up to half an hour. Important to note this is not a dust-resistance rating, only water. That's still significant as I never really felt comfortable taking previous Folds running with me for instance, just in case I got all sweaty or ran into a bit of weather. Now that's something I don't even have to think about - or that party punch-bowl either.
The other big enhancement is S-Pen capability. There's a slight asterisk here, as you'll need the purpose-built S-Pen stylus with the retractable nib - this is to reduce the risk of damage to the protective cover on the internal screen. What's more, the S-Pen is an optional extra - it doesn't come with the phone or inside the phone like it has done in the past on Galaxy Notes. Instead, if you pay for a pen, you'll want to buy the case with the slide-on S-Pen holder too. Yes, I know this is all starting to sound a bit complicated but a lot of people complained they couldn't use a stylus on the first two Folds so this is Samsung's answer right now.
There have been other modifications of course - screen upgrades both inside and out, both now offering a smoother, more game-worthy 120Hz refresh rate. The outer screen is now pretty-much edge-to-edge and is covered in Corning Gorilla Glass Victus, the toughest available. Unfortunately, that's not possible for the folding, inner display although the new protector is noticeably firmer adding further to the feeling of durability this version of the Fold conveys.
Can you spot the new selfie-cam?
(Look up and to the right of the lightbulb reflection)
The camera array is a little confounding - but then, neither of the previous Folds promised the ultimate photographic experience either. If you're not familiar with this form factor, it's worth pointing out there are two selfie-cams to deal with because of course, there are two screens. What's fascinating with the Fold3 is Samsung has debuted its first under-display sensor, for the internal front-facing camera. Essentially, this means no cutout or notch whatsoever, ensuring a more continuous viewing experience. The Samsung engineers have achieved this by no longer using a polarised layer in the screen composition in combination with a lot less pixels on top of the 4MP camera sensor. This means yes, you can still see where the camera is but no, unless you're looking for it, you won't really notice it anymore. 
Admittedly, there's quite a drop in quality here - although I'd argue not as much as some critics have been suggesting. If you can ignore the subject, these shots were taken with the under-display camera... not the worst I've seen be a long stretch.
Even Samsung itself has suggested this camera is there primarily for video chats, not stellar self-portraits. Besides, who cares when there are two other ways to shoot selfies with this device? Obviously, there's the more conventional 10MP cut-out cam on the cover screen but I don't really get why you'd use that when with the touch of a button you can easily utilise the triple-lens main shooter instead. Here's what one of those shots looks like instead.
No matter which of the five cameras you're using, the real beauty of this setup is, as usual, the Samsung Camera app. So many options, so easy to use. With features like Single-Shot and Director's View, it's still probably the best camera interface on any phone today.
So it's not the camera you're buying this phone for per se, more like the way you use it. And that's true of most things you do with the Fold3; even just browsing a web page or scrolling through your Insta feed in bed on a Sunday morning - it just feels a bit more immersive on that great big screen. Sure there are a few compromises here and there - a larger screen definitely chomps through your battery life, the cameras aren't the absolute best available and the S-Pen is useful without being totally integrated like it is on a Note - but none of those things matter when you're showing someone photos at a party.
Whether you choose Phantom Black, Phantom Silver or the new Phantom Green, none of your friends has a phone like this and that might be all the reason you need to take the plunge - especially now the Fold can literally survive a plunge.
Click here for more information and pricing on the Samsung Galaxy Z Fold3 5G.