HUAWEI'S APP SOLUTIONS STARTING TO BLOOM
Author

Publish Date

Wed, 5 Aug 2020, 12:18pm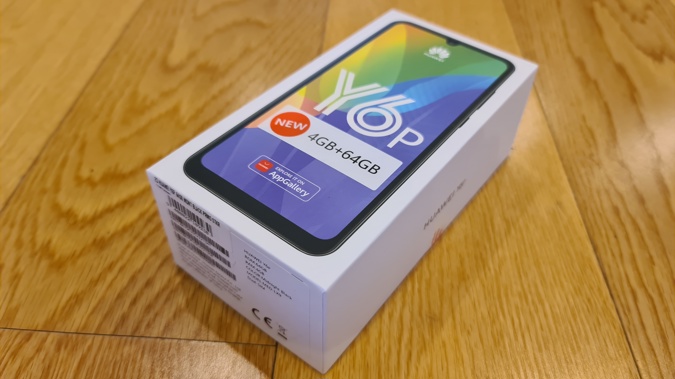 HUAWEI'S APP SOLUTIONS STARTING TO BLOOM
Author

Publish Date

Wed, 5 Aug 2020, 12:18pm
There's no point saving money on a phone if it doesn't do the job.
But what is the price point that gets you from entry-level limitations to at least
some premium features? $500? $800? These days, you'll probably have to shell out at least a grand for good battery life, a decent camera and a fast processor, right?
Right?
How does $300 work for your budget?...
Okay, I'm exaggerating... the Huawei Y6p
isn't
$300. It's $299RRP. I'm going to keep reminding you of that as we go along, so apologies in advance.
First up, before the elephant can get anywhere
near the room, just like Huawei's other 2020 handsets, the Y6p does not include Google services. By now, this is pretty well covered territory and to be honest, I've actually stopped caring about it. For most users, by the time you've used Phone Clone to copy your existing apps to this device, you might not even notice any difference. Remember; this is still an Android 10 phone, it's just not a
Google phone. As I've mentioned in previous Huawei reviews, the App Gallery is growing at pace, day by day and the selection of apps really is pretty comprehensive.
But now there's yet
another tool to ensure you're not missing out on anything; Petal Search. This is a new search engine you can easily add as a widget onto the Y6p's (or
any Huawei phone's) home screen. It's an incredibly user-friendly tool, allowing you to web search or look up apps directly from the widget. And I don't just mean apps currently available on Huawei's App Gallery, I mean
any app. If it can't be installed by downloading an APK - don't worry, if you don't know what that means, you'll be prompted with step-by-step instructions - you'll be given the option of adding a browser shortcut so you can use the web version instead.
For example, although my ANZ GoMoney app is not yet compatible with the Y6p, the web version works perfectly instead.
Rest assured, there aren't many apps out there that
won't work with this phone and Petal Search will help you find all the ones that do.
Apps that offer contactless payment options seem to be the main holdouts when it comes to joining the Huawei party - for me that means not only my ANZ app but Caltex and BPMe too. Hopefully these guys will all get their Huawei Mobile Services functionality working soon so I can start paying for petrol from my car as god intended.

So that's Petal Search... not unique to the Y6p but another demonstration of Huawei's ongoing commitment to providing elegant handset solutions that really do the job.
Back to the phone itself though...
Although it runs a Mediatek octa-core processor, rather than the blazing fast Kirin chips you'll find in the high-end Huawei flagships, I haven't found the Y6p to be particularly sluggish when I'm using it. Admittedly, features like the face unlock take a little longer to work but they still work. As an alternative, there's a fingerprint sensor on the back which is very fast indeed.
Remember, right now this phone is selling for under $300.
You get 4GB of RAM and 64GB of built-in storage, which is quite generous for a device in this price bracket. There's also an expansion slot in the sim tray for a microSD card of up to 512GB.
You can choose between Midnight Black or a very fetching Phantom Purple and the 6.3inch LCD screen is clear and bright, with the option to adjust the colour temperature to your preference, run in dark mode and there's even an eBook mode that converts the display into a soft black-and-white - much easier on the eyes for bedtime reading.
There's a single, downward-firing speaker that can be turned up surprisingly loud. The sound is impressively clear and free of distortion or vibration - especially when listening to more speech-oriented content like podcasts. There's a physical headphone jack if you're one of those people who still prefer that. If not, I found bluetooth connectivity to be excellent.
I'm not sure if there are any other $300 phones out there with a triple-lens rear-facing camera array but if there are, I'd be amazed if they do as good a job as the one on the Y6p. Again, this is not the unrivalled, AI-assisted photo experience you'll find on a Mate or P-series Huawei flagship but I didn't have to work very hard to get some great wide-angle shots. Not to mention good exposure from indoor pics taken at night - I really wasn't expecting a lot but the Y6p seems to be able to find a little extra light when needed, despite the fact there's no dedicated night mode.
The selfies I've taken with the 8MP front-facing camera are clear, with true colour reproduction. Sadly, they were still of
me... I guess there's only so much you can do.
The real star of the show is battery life. The Y6p is a reasonably compact phone, especially when compared to some of the giant, mega-phones around these days. Yet it still contains a whopping 5000mAh battery. Between Huawei's traditionally aggressive battery optimisation settings and the lower power consumption of the Y6p's mid-range processor and display, the battery lasts days. Literally. Some nights I go to bed with the power indicator still sitting on 80%. The downside is, there's no fast-charging option and the charger connects via microUSB. This is really annoying as I've got pretty used to reversible Type-C plugs and having to go back to fumbling with a one-way-only cable is almost unforgivable.
Almost... remember, this is only a $300 phone. Oh, actually - right now as an introductory offer, it's selling for just $199. Surprise!
That's actually the main problem with the Y6p - because it does most things really well, it's easy to forget how little you paid for it. Processing power and storage? Good. Camera? Very good. Choice of apps? Thanks to Petal Search, excellent. And battery life? Unbelievable.
If you're on a budget, the Y6p is a no-brainer.