HUAWEI KEEPS ON HUAWEI-ING
Author

Publish Date

Thu, 15 Aug 2019, 8:35PM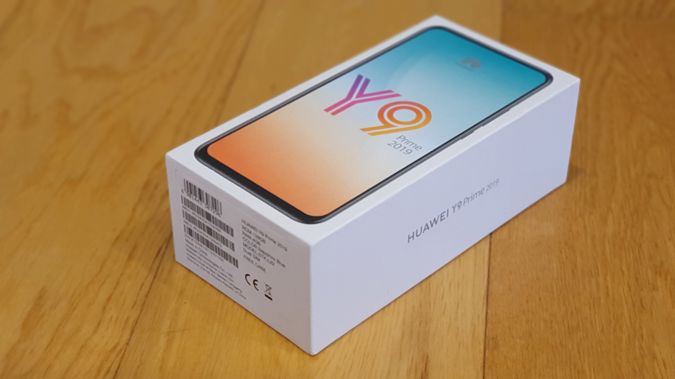 HUAWEI KEEPS ON HUAWEI-ING
Author

Publish Date

Thu, 15 Aug 2019, 8:35PM
Don't believe everything you see in the news.
Huawei is not dead. Not even close.
With its ground-breaking four-sensor camera and sizzling processing power, the P30 Pro is still one of the best performing phones of the year.
Last week's Huawei Developer Conference saw the official announcement of its new HarmonyOS, Huawei's backup plan if the Trump-led Android impasse ever really comes into effect.
There's a lot going on. And not just in the high-end, flagship range...
A quick look at this image and you could easily be convinced the Huawei Y9 Prime is at the prime end of the smartphone price zone. In fact, this is only a $399 device, but it out-delivers most other phones in that market.
For starters, it looks pretty cool. In New Zealand, the Y9 Prime is available in black and blue, both featuring a unique and eye-catching split finish on the rear panel, just below the fingerprint sensor. Yes - ironically, there's still a physical fingerprint sensor on the back of the Y9 Prime - which works very well by the way - I still have mixed feelings about the in-display sensors popping up elsewhere. The reason I find this ironic is I found this phone to be far less of a fingerprint magnet than most other glossy handsets. Great news if you're not into using a cover, although there is a clear one included in the box.
Of course, the other notable feature on that rear panel is the tri-lens camera, something we're not even seeing on all the high-priced phones yet, let alone in the sub-$500 category.
The good news here is one of those lenses provides wide-angle capability, again, something pretty unique for the money. The camera story isn't all good news, although it does have a surprise ending. Usually I enjoy the camera experience on a Huawei phone. The software is generally set up to let you point and shoot without too much tweaking and you'll get decent results most of the time. For some reason Huawei has really dumbed things down for the Y9 Prime's camera app. Unless you go into the Pro settings, which can only be accessed via a secondary screen, you simply don't have the option to change resolution or aspect ratio, which drives me nuts. Not all of us want square, 4:3 Insta-ready snaps - some of us want the option of a rectangular shot that will fill a larger screen. Even accessing the wide-angle option provided by that third lens only happens sort of accidentally, when you zoom out past 1X. Also, HDR is manually activated and not available for portrait shots for some reason. The whole operation feels very restrictive, which is unfortunate, because the majority of photos I took looked great. Sharp, clear but annoyingly, usually square.
There is a bright side... and it's inside. The Y9 Prime's 16MP front facing camera pops up - a feature we've seen working surprisingly well on some, but not many, other phones. The camera comes out quickly enough for any emergency selfie and it retracts instantly if it's knocked or if the phone's A.I. senses the device has been dropped.
Again, you're out of luck if you want to use HDR on your selfie, although at least you can choose different aspects in Photo mode. Portrait mode is where all the fun stuff is - not just adjustable beauty settings but a bokeh effect button and several nifty lighting filters. You can also do some pretty crazy stuff with stickers and there's an AR mode that lets you apply real-time silly glasses, hats and special effects.
This is where the Y9 Prime's surprising processing power comes to the fore. While I don't love the camera app, I do appreciate the A.I. at work, identifying scenes and objects - even text - and photographing them accordingly.
This is made possible by Huawei's magical Kirin chip technology - it's only got 4GB of RAM, but somehow they manage to squeeze every nanometre of performance out of it. Operation is silky smooth and quick, once again belying this phone's more-than-reasonable price tag.
Obviously, the reason for the pop-up front camera in the first place is all about maximizing screen space. If a reasonably priced priced device with a massive display is what you're after, the Y9 Prime might well be the phone for you. The 6.59" display really does stretch right out to every edge, with just the narrowest of ear speakers at the top. It's only LCD, not OLED, but that's to be expected from a mid-tier phone - I've had no issues in terms of clarity or brightness though, indoors or out.
And you don't just get a big screen, there's a respectable 128GB of on-board storage and the Y9 Prime sports a nice, big 4000mAh battery too. This'll easily get most users through a long day if not a day and half. Sadly no wireless charging option though. In fact, no fast charging either. I guess something had to be left out to keep the price down.
I also found WiFi speeds to be a bit sub-par, although I had no issues with bluetooth connectivity at all. Really, other than no IP water/dust resistance rating and the lack of a face unlock, I'm scratching around to think of premium capabilities the Y9 Prime doesn't offer.
It honestly hums along. While some of the camera options are frustratingly difficult to access, at least there are a lot of options (not to mention a lot of lenses.) And there aren't too many phones around with a screen this big - especially with a price tag this small.
Click here for more information and pricing on the Huawei Y9 Prime.