How Smart Can a Speaker Get?
Author

Publish Date

Tue, 22 Jun 2021, 8:10AM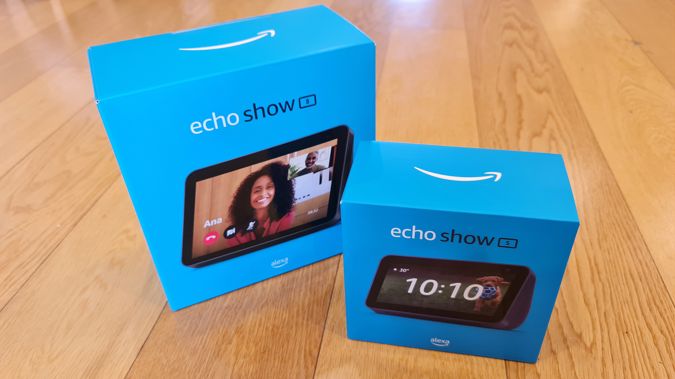 How Smart Can a Speaker Get?
Author

Publish Date

Tue, 22 Jun 2021, 8:10AM
There must be a lot of pressure when you design tech gadgets... especially when everybody already loves the ones they already have. Commercially, it's understandable a brand needs to keep innovating and reinventing itself, otherwise sales will eventually slow to a standstill.
If the evolution of the smartphone has taught us anything, it's that many consumers aren't satisfied with owning a product that works - they want the newest version available, with the very latest features.
Of course, this phenomenon is nothing new. Take cars for example; some people are happy to drive their trusty, second-hand set of wheels till those wheels fall off, while others must have the new model the moment it comes out, every single year.
Other big-ticket items are more utilitarian. I've never heard of anyone rushing out to replace their perfectly functional dishwasher or clothes dryer just because the latest design has hit the shelves. Most normal people wait till those things break down or at least until they're redecorating.
My question is... does that apply to smart speakers too? Do you think of your sound system as a luxury sports car... or a toaster?...
Amazon has definitely taken an "if-it-ain't-broke" approach to its second-generation versions of the Echo Show 5 and Echo Show 8 smart speakers. Certainly, to look at, I was pretty confused when I first took them out of the box - without seeing them side by side, both devices look almost identical to their predecessors, other than the fact the Echo Show 5 is now available in Deep Sea Blue as well as Glacier White and Charcoal - although the blue version might be a bit hard to come by here in new Zealand. Whichever colour you choose, it's good to know Amazon is now using a lot of recycled materials in the construction of the devices which, when you're as big as Amazon, makes a massive difference.
To be honest, the colour isn't a major issue - if you've seen one of these Alexa-enabled smart displays before, you'll know the front is all screen anyway - albeit with fairly sizeable bezels. None of that has changed - although the screen quality has definitely improved somewhat - especially on the Echo Show 8.
Only trouble is, in New Zealand, there's not much to watch.
Don't believe everything you read on some retailers' websites - services like ABC iView are not available in this market and while you can stream audio from other devices to the Echo Shows, there's no way to cast video, so you're pretty much limited to Prime Video, Netflix and anything you can access via the built-in browser. (Please note, a previous version of this article stated Netflix was unavailable but Amazon has since updated the devices to enable it)
This will be fine if you ask Alexa to find you a recipe for lasagne, just don't expect to binge-watch your favourite show unless it happens to be on Prime Video or Netflix. To be fair, even the larger, 8-inch screen isn't really comfortable for a prolonged watch - although it turns out it's fantastic for video calling.
Now before you get too excited - I'm not talking about taking Zoom or Teams calls here - although once again, it seems Zoom may actually be an option in other markets - but if you have contacts with Echo devices themselves - or even just the Alexa app on their phone - you can ask Alexa to give them a bell. In fact, Alexa now offers a Group Calling function so up to seven friends or family members can be on the same call at once. In the coming months Amazon is also introducing in-call AR effects, so you'll be able to shower people with virtual confetti or lovehearts with a touch of the screen.
One very noticeable upgrade to these 2nd-gen devices is the camera quality - doubling from a paltry 1MP to 2MP on the Echo Show 5 but a massive improvement from 2MP to 13MP on the Echo Show 8. That's a pretty decent camera now and it also pans and zooms digitally to keep you as close to the centre of the frame as possible, even if you're moving around the room. Conversely, there's a physical privacy shutter for peace of mind and muting the mic turns the camera off too.
Don't be too hasty with that though, as the new Echo Shows will also appear in your list of Alexa devices as cameras - meaning you can access them remotely to check on things when you're not home. Unfortunately, this isn't super useful where I currently have the Echo Show 5 - on top of the microwave in the kitchen. Because of the angle of the screen, all I see when I activate the camera is the kitchen ceiling. Good to know the kitchen ceiling's still there, I guess?
The other significant improvement is sound quality - both speakers sound better to me, warmer and fuller. The Echo Show 8 now sports a stereo speaker array and provides a pretty decent, room-filling, ambient soundtrack. As always, you can literally fill your house with Echo speakers and group them easily for a cost effective, whole-home sound system. The on-screen interface has become more user-friendly too - especially for linked services like Spotify. There are now more easily accessible suggested playlists - perhaps a concession not everyone wants to subscribe to Amazon Music.
Interestingly, both new speakers have lost their 3.5mm AUX jacks - so you no longer have the option of connecting them to exterior speakers or headphones. Based on my own experience, I'd say Amazon realised nobody was using this feature much so it wasn't really worth continuing. 
Of course, other than streaming music, the other main purpose for devices like these is controlling your smart home. Again, this is something Alexa gets better and better at all the time. Small caveat here; not every smart device is Alexa enabled - just most of them. Make sure you double check before stocking up on bulbs or security cameras. Speaking of which, both the Echo Shows are a great way to monitor your cameras or your door-cam, just by asking Alexa to show you.
My main issue has been getting Alexa to listen to me. If there's been any improvement in the performance of the far-field mics I haven't seen it. The music doesn't have to be up very loud before Alexa simply ignores your voice commands and you're reduced to shouting across the room or having to actually touch the device to control it. How last decade.
But if that's my only gripe, it's certainly not a gamebreaker. The Echo Show 8 and Echo Show 5 are priced pretty fairly, especially given they have been upgraded in terms of screen and sound quality - not to mention the dramatically souped-up cameras. It's frustrating we still don't have access to the video streaming services other markets do but that could change in the future.
Have either of these devices been upgraded enough to warrant turfing your first-gen models out and replacing them? No, probably not. But if you're looking to expand your Alexa system into other rooms around your home, this is a good time to do it. And if you haven't jumped on the smart-display bandwagon yet, these are certainly great options to get you started.
Click here for more information and pricing on the Amazon Echo Show 8 (2nd Generation).
Click here for more information and pricing on the Amazon Echo Show 5 (2nd Generation).