Glenzb: The No-Frills Little Workhorse
Author

Publish Date

Tue, 17 Aug 2021, 11:42AM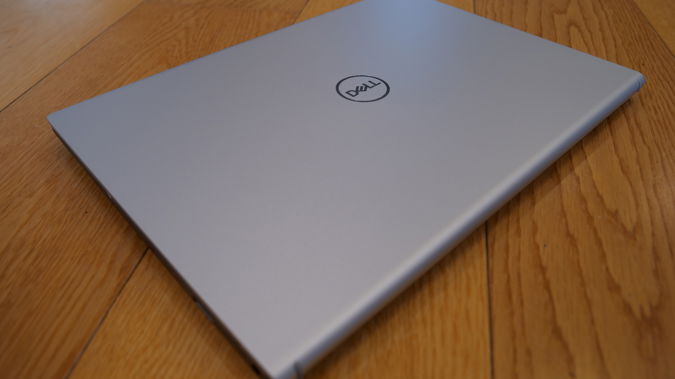 Glenzb: The No-Frills Little Workhorse
Author

Publish Date

Tue, 17 Aug 2021, 11:42AM
Bells and whistles. Nice-to-haves, not have-to-haves. Doohickeys. There's a lot of stuff you can add onto a laptop to make it do all kinds of crazy things. Extra RAM and storage space are the easiest ways to give a PC more grunt. A whizzy processor and dedicated graphics card are good for gaming. Then there are display options... LCD? OLED? Touch? How 'bout those speakers?
And that's before you get to how the thing actually looks. Does it come in your favourite colour? Is it extra slim? Does it light up in weird places?
The real question is... do you need any of that stuff?
Do you want a laptop that turns heads, or just turns on?...

The Dell Inspiron 13 5310 might be the perfect compromise.
It isn't the lightest laptop around but it is light.
It isn't the most stylish-looking device on the market but it is attractive.
Its battery won't last forever but it does have good battery life.
What I like about it most is it does everything I want it to, really well.
This is due mostly to the 11th Gen Intel Core i7 processor. I've come across this latest generation of chips in several devices now and I've been impressed every time. Stutters, freezes and crashes just shouldn't happen and I certainly haven't experienced any using the Inspiron 13 5310.
The device I've been sent to review has a slightly unusual configuration compared to what seems to be available on the Dell New Zealand website - I'm running 16GB of RAM but without the dedicated graphics card - which actually just goes to show how far the Intel processors have come. The built-in Iris Xe graphics option is truly more than enough for my requirements - I had a fine time playing Outer Worlds yesterday afternoon, with no glitches to report. In fact, I had such a good time, I ended up playing more than an hour longer than I intended to when I was supposed to be working on this article. I mean, I was working on this article... just leaning a little too heavily on the graphics research while not really doing all that much typing.
The point is, not too many generations ago nobody would be suggesting you could run a resource-heavy first-person-shooter on an Inspiron. Now you can.
Although it doesn't look quite as luscious as it would on a purpose-built gaming device with a high-refresh-rate, 4K OLED display. Here we're dealing with a much more toned-down, 16:10 QHD+ screen that definitely still has its advantages. It's anti-glare and actually gets very bright, making it quite a good option for outdoor use.
Not a touch screen though - if that's something you definitely need, you'll have to look elsewhere.
In fact, I'm not sure I'd recommend the Inspiron 13 5130 as a video-streaming device either - not because of the screen but more due to the speaker array. The low-powered, stereo setup is fine - but there's limited dynamic range, not much bottom end and things tend to distort if you wind up the volume too high. No problem for video calls but not great for listening to your favourite playlist.
On the other hand, the 720p HD camera surprised me with its quality - even in backlit conditions - and when combined with the dual-array mics added up to a very decent video-call experience. There's a physical slide at the very top of the display's frame to shutter the camera for privacy - it's super narrow because, to be fair, all the bezels, while just ugly dark grey plastic, are extremely slim.
And that's something this laptop achieves quietly yet effectively - it's compact but not in a cramped way. This is most clearly evident when using the keyboard. I'm a fan of Dell's keyboard layout anyway and on the Inspiron 13 5130, although it's only a 13.3-inch device, the keys are really well spaced out and are nice and clicky. I've experienced next to no mis-types which is unusual for me; I'm a terrible typist. 
The dedicated power/fingerprint key in the top-right corner works well, although it's a bit frustrating you have to wait for the computer to boot into the login screen before it will read your fingerprint - many other devices are a bit more proactive and remember your print from the first touch of the button.
Another area where Dell is to be commended is port selection. There are plenty of small form-factor laptops out there with only one or two USB-C ports and not much else. On the Inspiron 13 5310, There's the usual headset jack, both USB-C's are Thunderbolt enabled, there's a full-sized HDMI port, as well as a nifty pull-down, full-sized USB 3.2 Gen 1 slot. Admittedly, you'll need to use one of those Thunderbolt ports for charging but not super-often - battery life is pretty good. Not world-beating but pretty good.
Which kind of brings us back to where we started; this is not the laptop that breaks all the battery life records, or aces all the speed tests, or has the flashest screen or the loudest speakers... but as a result, you'll save a few bucks along the way. You'll pay less but without having to compromise on the most important thing; the brain. That 11th Gen Intel Core i7 is what keeps this device from being just average and elevates it to a truly solid performer. Maybe the Inspiron 13 5310 can't pull off all the high-end, flashy tricks but it still has a few up its sleeve - like the newly updated Dell Mobile Connect app, which gives you fuss-free desktop access to your phone, regardless of whether it's an Android or iPhone.
I've transferred large files to and from various cloud services, I've edited long audio files and yes, I've been to the Outer Worlds, shot a bunch of Marauders and stayed there for hours on end. This is a computer that does what it does and does it well.
Click here for more information and pricing on the Dell Inspiron 13 5310.