glennzb's 2021 Gadget Gift Guide
Author

Publish Date

Thu, 11 Nov 2021, 5:01PM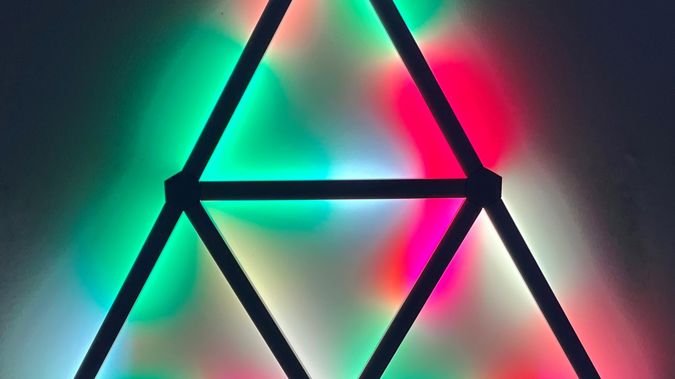 glennzb's 2021 Gadget Gift Guide
Author

Publish Date

Thu, 11 Nov 2021, 5:01PM
This year I set a record. It's not even December and I've reviewed more gadgets than ever - over eighty phones, earbuds, speakers and other devices... with more to come. Like parent a with their children, I try to love them all equally of course. But also like a parent with their children, you can't help but have your favourites.
Here are my top twelve this year. Gadgets that is. Not kids...
1: SAMSUNG GALAXY FLIP3 5G
If recent international sales figures are anything to go by, Samsung's gamble on foldables is really starting to pay off and in some markets, the new Galaxy Z Fold3 and Z Flip3 look like they're going to be even more popular than the S21 series of handsets from earlier in the year.
The Galaxy Z Flip3 5G is a whopping $700 cheaper than last year's Flip, starting at $1599.00 for the 128GB model. It's not every day a tech giant produces something new, something better, then sells it for almost a third less than its predecessor. While this might be slightly shocking for those early-adopters who forked out so much more for the first Flip, it's great news for people considering a new flagship handset.
The general concept of the Flip3 is pretty much what we saw from the original - a clam-shell device that folds down to half the size of any other phone. The first Flip impressed with its durable hinge design - a big improvement on the more experimental-feeling Galaxy Fold that came before it. 
There are lot of reasons to buy this phone and I'm struggling to find many not to. Okay, sure the dual-lens rear shooter isn't perfect but I'm convinced that's a compromise most consumers would be prepared to make in favour of the totally unique form factor and inherent advantages like shooting in Flex mode. And to be honest, I can definitely do without the massive bump of a multi-lens camera module on the back of my phone.
Especially when it's folded neatly in half in my pocket.
Click here for more information and pricing on the Samsung Galaxy Z Flip3 5G.
2: APPLE WATCH SERIES 7
A lot of the hype around the 7th generation Apple Watch has focused on its display, with some justification given it boasts almost 20% more screen area than its predecessor, even though the watch itself is hardly bigger at all. This is thanks to two things; the new display has significantly smaller surrounds and now actually curves into the edges like many high-end smart phone screens have done over the years. 
On top of the more traditional stainless steel cases in Silver, Gold and Graphite, there's a new range of colours that are right up my alley - Midnight, Starlight, Green, Blue and (PRODUCT)Red all in a muted aluminium finish. The Midnight colour is interesting; it seems black at first but closer inspection suggests a more mysterious, inky blue but why anybody would choose a colour other than (PRODUCT)Red is beyond me.
Of course, WatchOS has been given an overhaul too. The interface was already great but significant tweaks have been made to things like fitness tracking, guided mindfulness exercises, photo display and watch faces.
Apple claims the new Watch is its most durable yet. Already rated WR50 to be fully swim-proof, it now carries an IP6X rating against dust - effectively making it beach-proof too.
The 6th-generation Apple Watch was the best smartwatch I'd ever used. This year's is now the best smartwatch I've ever used.
Click here for more information and pricing on the Apple Watch Series 7.
3: JABRA ELITE 7 PRO
The more earbuds I try - and remember; I make sure I spend at least a couple of weeks using them in real life, exercising, gaming, streaming, video calls, housework - the more obsessed I have become with one feature above all else; how do they fit?
I've told you other buds were the best fitting I've ever worn and that was true every time - at that time. Now a new champion has stepped up to claim the crown. 
The Elite 7 Pro's are more compact than ever; 16% smaller than their Elite 75t predecessors. Apart from anything else, this makes them the most subtle-looking buds I've worn too, hardly protruding from my ears at all. Smaller also means lighter and the balance once inserted borders on weightless.
Jabra claims to have scanned more than 62,000 ear holes in order to refine the shape and my fear was this more intrusive design may feel weird and uncomfortable but quite the opposite is the case. Because the weight is more evenly distributed, the sensation is almost as if you aren't wearing them at all - even after hours of listening.
Although pricey, at NZ$319.00, this actually places them below several other competitor products with similar features so it becomes a question of priorities. Perhaps there are earbuds with better battery performance - but not many. Would a purist rate these as the finest examples of hi-fidelity reproduction available? No, but I don't have a degree in audio engineering so I don't really care. Same goes for ANC - if it's good enough to drown out the sound of my robot vacuum cleaner operating in the same room, what more do I need?
My priority is fit and as of today, that's where the Jabra Elite 7 Pro comes in at number one.
Click here for more information on the Jabra Elite 7 Pro.
4: GOCUBE
When the makers of the GoCube claimed I could, "Learn to solve the cube in a fun and interactive way (in 1 hour!)." I have to admit, I was pretty intgrigued.
The GoCube is pretty much exactly what you want it to be; a Rubik's Cube that connects wirelessly to your smartphone so the GoCube app can show you how to solve it. 
Not only can you try to beat your own times for both solving and scrambling the GoCube but you can challenge a friend or even participate in the RedBull Rubik's World Cup, taking on other GoCubers from around the globe.
I'm determined to get there and I know with enough practice, especially the guided practice offered by the GoCube app, eventually my tired old synapses must make a connection or two and I'll finally retain the knowledge I need to make this thing work.
Not a bad way to kill a few hours and a pretty cool stocking-filler for young and old this Christmas.
Click here for more information and pricing on the GoCube.
5: ROBOROK S7
Yes, a robot has literally moved in and taken over my job. And I couldn't be happier. 
Damn, it's convenient. Especially in conjunction with the Self-Empty Dock - talk about no fuss, no muss. The dock even gives you the option of a bagless or bagged storage bin. I prefer not having to shell out for replacement bags but if you're an allergy sufferer, the sealed bag system will definitely keep things more dust-free.
But what matters most? The S7 definitely does an excellent job of both vacuuming and mopping. In fact, the mopping is quiet, fast and uses water sparingly so the floors are very quick to dry with no streaks. In fact, it was just after my very first Roborock mopping session when the Domestic Manager arrived home, took one look at the results and decided she could find space for it in the living room after all. It was at this moment she said, "That is never going back!" I guess I'd better start saving up. At $1099.00 from PB Tech, it's a significant investment - but still actually cheaper than many other premium, more conventional vacuums.
The results speak for themselves. I think it's worth it. After all, it is Domestic Manager approved.
Click here for more information and pricing on the Roborock S7 smart robot vacuum cleaner.
Click here for more information and pricing on the Roborock S7 Self-Empty dock.
6: DELONGHI LA SPECIALISTA MAESTRO
The La Specialista Maestro is a very flash name for a very fancy home espresso machine from De'Longhi. In fact, the people at De'Longhi think this machine is so good, they actually sent a guy called Giovanni to help me set it up. 
The La Specialista Maestro panders to my laziness brilliantly. Not only does it promise a perfect espresso, it offers latte, cappuccino and flat white options too. Oh, sure there's still a steam wand if you insist on making life hard for yourself but my motto is, why make life hard for yourself? Especially first thing in the morning. 
But probably my favourite feature of all is the Smart Tamping Station. If you've used an espresso machine before, you'll know the recommended amount of ground coffee for the portafilter is way too much for it to hold before you tamp it down. This inevitably means coffee grounds all over your machine and benchtop. Thanks to the Smart Tamping Station, you pull the tamping lever down before disconnecting the filter holder. This means you not only tamp the grind to the correct pressure every time but not a single grain spills out. 
At almost two-thousand dollars, this is obviously at the more luxury end of the kitchen appliance market but is that really so much to pay for your own personal Sicilian barista at your beck and call at the push of a button?
Click here for more information and pricing on the De'Longhi La Specialista Maestro pump espresso machine.
7: DYSON SUPERSONIC WITH FLYAWAY TOOL
I haven't actually published my review of this yet as I've had to outsource my test-subject, given I personally have no hair.
This meant presenting the Domestic Manager with the hair-dryer famous for not really looking like a hair-dryer.
She claimed it was very complicated to set up. I think that just meant there were a lot of bits in the box. One of those bits is the all-new Flyaway Tool, which utilises some kind of crazy coriolis effect to tame those frustrating, out of control hairs that just refuse to settle down.
A week or so into it, Domestic Manager now admits the Supersonic is, "Amazing".
I think she's scared to give me too many details in case I actually publish my review and they take it off her. Sounds like a winner of a Christmas gift to me.
Click here for more information and pricing on the Dyson Supersonic with Flyaway Tool.
8: REDMI NOTE 9T 5G
$398.99.
Not a bad price for a phone. That's what Xiaomi's Redmi Note 9T is retailing for right now.
But for a power user like me, there are certain features I've become accustomed to and while I might be prepared to do without one or two, generally the compromises involved in getting a phone down below four-hundred bucks are just too much for me to deal with.
Perhaps not this time though.
Look, I'm not saying there aren't limitations here - that's why the phone sells for less than four-hundred bucks. I'm just pointing out those limitations are ones you might well be willing to compromise on. As far as I'm concerned, there are only two that really bother me; display quality and camera performance. If you're looking for a phone to shoot the next low-budget, cinematic blockbuster with, this clearly ain't it. On the other hand, it looks pretty funky, runs surprisingly smoothly and has excellent battery life. If those are the things you care about most, or you're just desperate to jump on the 5G bandwagon, there's no doubt the Redmi Note 9T 5G is the most economical way to do it.
Click here for more information and pricing on the Redmi Note 9T 5G.
9: APPLE HOMEPOD MINI
Launched way back in November last year, 2021 saw the Apple HomePod mini become widely available here in New Zealand at several leading retailers and online from the New Zealand Apple Store.
The sound quality is actually hard to believe. As someone who spends hours every day in a radio studio, I'm kind of fussy about this stuff but the first time I heard what this tiny ball could do, I did a kind of aural double take.
Also, Siri is a better listener.
You can simply ask Siri to, "Play something I'd like..." This is exactly the kind of intuitive behaviour we've always wanted from our virtual assistants - don't play the same stuff I always ask for, play something a bit like it instead. My favourite command? "Hey Siri... never play this song again." Come on - if that isn't enough reason to sign up for Apple Music, I don't know what is.
What's more, the four internal mics do an incredible job of listening out for the "Hey Siri" command - again, better than any other speaker I've used. Siri rarely misses my requests, even when the volume is way up.
Perhaps most remarkably of all, you can pick up a HomePod mini for just $159NZD - great buying for a device of this quality... if you're an Apple user. If not... have you thought about becoming one?
Click here for more information and pricing on the Apple HomePod mini.
10: RIG GAMING CONTROLLER AND HEADSET
When I plugged in the new RIG Pro Compact controller, then plugged in the RIG 500 Pro HC Gen 2 headset into that... well... the real world just went away. 
The 500 Pro HC Gen 2 has a kind of brutal, industrial quality to it - all steel and webbing - almost like something they'd wear to pilot those magnetic hoverships in the Matrix. Everything's modular and fully adjustable - you can even remove the earcups completely should you need to replace them. The two-piece headband design ensures a perfectly balanced distribution of weight. I'd go so far as to say when you're wearing the headset it feels like it weighs almost nothing at all. This is complimented perfectly by the dual-material ear cushions - both plush and pleather, the best of two feels combining to keep things cool and comfortable, even after hours and hours of game play. 
The 500 Pro HC plugs into the Pro Compact controller via a generously long, tangle-free, ribbon cable. The controller, in turn, sports a whopping three-metre, high quality, braided cable which gives you plenty of space between you and your Xbox console or Windows PC, while still maintaining totally lag-free, wired performance.
The name is slightly misleading; the Pro Compact is not dramatically smaller than any other controller, it's more the layout that's compact, meaning you can move from button to D-pad to joystick just that little bit more quickly.
The Pro Compact app makes this one of the most customiseable controllers I've used too. 
Best of all, these are not bank-breakers by any stretch of the imagination. At $149 for the headset and just $99 for the controller, I really urge you to consider RIG if you're looking to enhance your gaming experience.
Click here for more information on the RIG Pro Compact wired controller.
Click here for more information on the RIG 500 Pro HC Gen 2 gaming headset.
11: SAMSUNG NEO QLED 8K QN900A
If you're looking for a gift for the whole family... and budget isn't an issue...
The Samsung QN900A introduces a whole new evolution in display technology for Samsung, moving from QLED to Neo QLED.
This means a brighter, sharper image and if you thought 8K already looked good, wait till you see the illusion of depth this technology creates, on either a 65", 75" or 85" display.
The upscaling abilities of the QN900A's Neo Quantum Processor are second-to-none - I've found even 720p and 1080p footage still looks next level on this screen.
The QN900A is perhaps the most boring looking TV I've ever seen. That's not a criticism. That's what you want. The bezel is practically non-existent. And the panel itself is only 15.2mm thick. Combined with a very muted, unobtrusive central stand, when switched on the effect is like a hovering portal into another world - all picture and no TV at all
An interesting change for 2021 is the remote control. There's a large solar panel on the back to keep it charged - no batteries.
Perhaps the best thing about the 2021 Neo QLED experience is there's no fine-tuning required. Both the adaptive picture and sound settings do an excellent job of providing you with an out-of-this-world, immersive viewing experience that's almost impossible to fault.  
Click here for more information on the Samsung Neo QLED 8K QN900A.
12: SATECHI APPLE MAC ACCESSORIES
I loved these the moment I saw them. They look so classy and feel like they're constructed of stone, glass and steel - the kind of thing that will last forever.
Best of all; super practical.
If that little keyboard that came with your iMac doesn't quite cut the mustard, the Satechi Slim X3 bluetooth backlit keyboard has all those extra keys you've been missing, without taking up much more space.
If you want to keep everything tidy and could do with a few more ports right in front of you, the Aluminium Monitor Stand Hub for iMac is a truly elegant solution.
And the Trio Wireless Charging Pad just makes sense.
These Satechi gadgets are the most no-brainer Christmas gift ideas for dad since the invention of socks and undies.
Click here for more information on Satechi Apple Mac accessories.