glennzb's 2019 GADGET GIFT GUIDE
Author

Publish Date

Tue, 26 Nov 2019, 8:17AM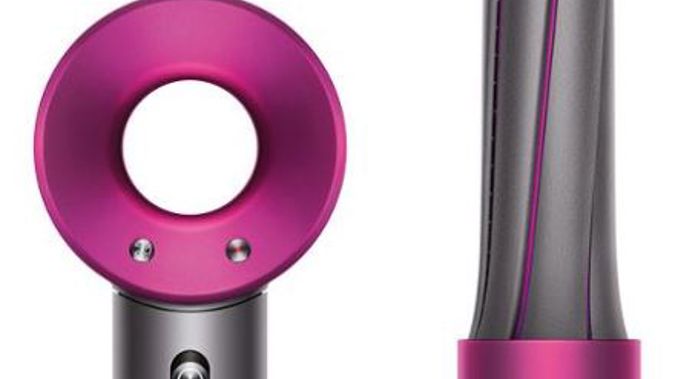 glennzb's 2019 GADGET GIFT GUIDE
Author

Publish Date

Tue, 26 Nov 2019, 8:17AM
Okay, okay... I know I'm a bit late with this but the truth is, I've had a surge of tech flooding in at the last minute to sort through and I wanted to make sure I was giving you the full picture.
This year, it's not just about phones and bluetooth speakers.
Although, there are plenty of phones and bluetooth speakers...
Amazon speakers can be grouped together to play the same thing simultaneously. While I've used similar linking functions with other bluetooth speakers, nothing has ever allowed me to customise the experience like the Amazon Alexa app does. In fact, the versatility offered by using several Alexa-enabled speakers together is only limited by your personal requirements.
There was a time this kind of whole-house hi-fi coverage would cost thousands to install and then you'd need a degree in audio design to make it work properly. Now you can do it yourself for just a few hundred bucks and it'll take you mere minutes to set up.
Who doesn't want that extra clean feeling this holiday season?

You can put a shining white smile on someone's face Christmas morning, literally.

At just $149, the 360PRO seems like amazing value for money, especially given its solid build quality and stylish design. It's definitely a lot more fun than wrapping a length of dental floss around your fingers every night before bed. I'm not sure how much more kissable I am, but I feel more kissable and that's got to count for something.


Click here for more information and pricing on the 360PRO Waterflosser.
3: SONY WF-1000XM3 Wireless Noise Cancelling Headphones
They're light, look amazing, sound grunty and actually do block noise.
These are the truly wireless earbuds that truly tick all the boxes and as such, they also truly tick the premium price tag box. However, if they really are the best, maybe they're worth it.


Click here for more information and pricing on the WF-1000XM3 wireless noise cancelling headphones.
4: JABRA ELITE 85h
These actually are headphones. I've worn them on several trips for many hours at a time and they've simply made my life better.

What the Jabra Elite 85h may lack in brand recognition, it more than makes up for with its long list of features - with the most customisable Active Noise Cancelling system I've come across yet. If you're prepared to hand over hundreds for a premium headset, definitely add this one to your list to try.


Click here for more information and pricing on the Jabra Elite 85h wireless noise cancelling headphones.
5: SAMSUNG GALAXY S10+
Samsung has been doing this for a decade now and they know what they're doing. The S10+ is powerful, easy to use, has a fantastic 5-lens camera array and even charges its own accessories like the Galaxy Buds and Galaxy Watch. 
Back in March, I called it the best phone money can buy. Since then, handsets like the Note 10 and Galaxy Fold have launched, both offering even more features but for a price.

The S10+ strikes the balance between usefulness and extravagance.


Click here for more information on the Samsung Galaxy S10+



However, if flagship prices don't quite fit into your Christmas budget...
6: HUAWEI NOVA 5T
This is absolutely an A-grade smart phone experience for $699. The nova 5T looks stunning, offers an impressive range of multi-lens, AI-assisted camera options and it has processing power to burn, resulting in a super-fast and silky-smooth user experience. 
Unless you've decided you can't live without wireless charging, or you definitely need your phone to be waterproof, you must at least pick up a nova 5T and give it a try.

Click here for more information and pricing on the Huawei nova 5T.
7: JBL LINK BAR
If you've been on the fence about beefing up your telly's audio performance with a sound bar, climb off it now because the JBL Link is so much more than just a bar.
It's also a Chromecast, an Android TV and does Google Assistant from across the other side of the room.
Oh, and it sounds pretty good too. Before you rush out and buy a subwoofer to pair with your TV, give this a go first. The bass punch is quite impressive.
Click here for more information on the JBL Link Bar.
8: HP ELITE DRAGONFLY
Okay, you're probably not going to blow three grand just on a Christmas present, no matter how much you like the person. But if you need a new laptop, the HP Elite Dragonfly 2-in-1 convertible could be the perfect pressie to yourself.
This thing is a true powerhouse, with all the built-in security and connectivity features you could ask for.
It weighs less than a kilo, has all-day/all-night battery life and it's a really cool shade of blue.
Admittedly, the Dragonfly hasn't actually gone on sale here yet, but I've had a good go on one and it definitely lives up to the hype. You can register your interest following the link below...
Click here for more information on the HP Elite Dragonfly.
9: D-LINK DSP-W118 SMART PLUG
Now this is a more reasonably priced gift. And its my favourite kind of present too - something you might not buy for yourself but you'd probably use if somebody gave you one
My bedside and garage lights are just two examples of how useful the DSP-W118 smart plug can be. Cookers, heaters, coffee machines... just a few more things that become a lot smarter once they can be activated remotely or on a schedule. Or maybe you just want to save a little power by turning everything off at night, automatically.

Basically, if you ever had a switch you wish you didn't have to reach for, the DSP-W118 will take care of it for you. A bit lazy? Maybe. Clever? Definitely


Click here for more information and pricing on the DSP-W118 mydlink Mini WiFi Smart Plug.
10: SUREFEED MICROCHIP PET FEEDER CONNECT
Some people like to buy their pets Christmas presents too.
If your puss keeps having its din-dins nicked by another cat, this contraption keeps it sealed up tight, tracking exactly what your little precious eats and when.
It is of course, a pretty damn expensive cat bowl - about eleven bags of cat food's worth, by my rough calculations - but it does everything it promises and does it very well. If your pet's dietary habits are causing you concern, or you just want to keep a lid on things, the SureFeed Microchip Pet Feeder Connect is a great option.


Click here for more information and pricing on the SureFeed Microchip Pet Feeder Connect.
11: HUAWEI WATCH GT 2
I've worn my fair share of smart watches over the years and while the Huawei Watch GT 2 may not be the most full-featured I've tried, it's perhaps the best looking, the lightest and has amazing battery life. It's waterproof and has built-in GPS.
Track your exercise, your sleep, your stress, get notifications, take calls and control your music.
Actually, maybe it is pretty full featured!
Click here for more information and pricing on the Huawei Watch GT 2.
12: DYSON SUPERSONIC AND DYSON AIRWRAP
These are the only entries on my list I haven't personally reviewed... but only because I don't have hair.

I've talked to people who do have hair and they've told me these things are next level.
If you've ever damaged your hair by overheating it while drying or styling, if it's too noisy or just takes too long, the Dyson design team has you sorted.

Apparently.

Let's just say I'm pretty sure if you give one of these to the person with hair in your life, they'll be pretty excited.


Click here for more information and pricing on the Dyson range of hair care technology.