glennzb's 2018 GADGET GIFT GUIDE
Author

Section

Publish Date

Friday, 30 November 2018, 8:18a.m.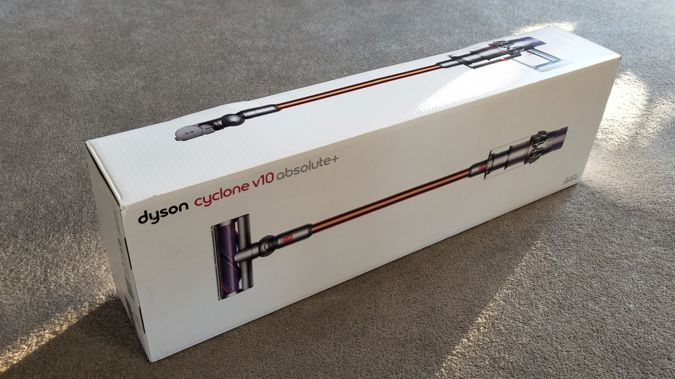 If there's a gadgety gal or guy in your life, you may be looking for some suggestions to help fill their stocking this Christmas.

I've compiled a list of the latest and greatest tech toys available. Some of these I've used and reviewed, some I'm using right now, some I'll go into more detail with in the new year.

Let's start with my absolute favourite...

1: SAMSUNG GALAXY WATCH
Samsung has been making genuine smart watches longer than just about anyone, so they know what they're doing. The 2018 range of Galaxy Watches picks up from where last year's Gear S3 Frontier left off; close to perfection. Available in 3 models - a big, sporty 46mm version, or the more elegant his and hers 42mm. Unlike other smart watches, these conventional round faces are well protected by a raised bezel which also serves as the navigation controller.

In terms of functionality, the Galaxy Watch takes what was already working brilliantly even further - longer battery life, swim-proof, faster processing, more fitness tracking options, more versatile band choices... these watches work with most phones but pair it with a Samsung device and you'll never wear another watch.

Click here for more information on the Samsung Galaxy Watch.
2: 360PRO
Nothing says I love you this Christmas like, "Clean those teeth properly, you slob."

The 360PRO is not just another toothbrush.

Some toothbrushes have a couple of different speeds. The 360PRO has five. Count 'em; FIVE.

Some toothbrushes will last a few days, or maybe a week between charges. The 360Pro keeps brushing for a month.

Oh, and did I mention it's black? (Also available in white if you're boring)

Click here for more information on the 360PRO sonic toothbrush.


3: HUAWEI MATE 20 PRO
If you just want to give that special someone the best present ever, hard to go past this.

World leading tri-lens camera technology, but that's not all.

To be honest, I'm struggling to come up with something another phone does that this one doesn't. From wireless charging to unbelievable battery life to the in-screen fingerprint sensor, it really does have every feature going and here's the clincher; in the cut-throat battle for market share, Huawei has priced the Mate 20 Pro lower in New Zealand than just about anywhere in the world. At under $1500 (including bundled accessories from most retailers) it's such a good buy, it's almost an international tourist attraction.

Click here for more information on the Huawei Mate 20 Pro.
4: JBL JR POP BLUETOOTH SPEAKER
One for the kids. Great sound, cool colour options and built to take a few knocks.

Waterproof (so presumably, spill-your-drink-all- over-it-proof too) and what's more, it lights up when it's playing.

The Jr Pop even comes with a set of stickers for kiddie-customisation.

Click here for more information on the JBL Jr Pop bluetooth speaker



5: HARMAN KARDON ALLURE PORTABLE

On the other hand, if you need a more grown-up speaker, the HK Allure Portable is probably the best around.

I haven't tried this one yet, but I have used the original Allure and the combination of premium sound quality and Alexa voice control was unparalleled.

The Allure Portable is essentially the same, awesome speaker, but a bit smaller and now includes a convenient charging cradle, so no more plugging and unplugging.

Click here for more information on the HK Allure Portable.



6: SONY SRS-XB31 BLUETOOTH SPEAKER
...or maybe you're looking for something in between.

The Sony SRS-XB31 is the everything, everywhere, every time speaker. Waterproof, dust-proof, small enough to pop into a bag, big enough for Sony's Extra Bass technology to do its thing.

It even has flashy lights. Oh, and you can hit it to make your own drum sounds. Yup, basically a whole party in one package.

Click here for more information on the Sony SRS-XB31.
7: CRUCIAL P1 NVMe PCIe SSD
Okay, this is one for complete nerds, but bear with me.

In case you weren't up with the play, modern laptops don't use hard drives anymore. In fact, most of them don't even use the traditional hard drive form factor, even as a solid state drive. No point in a box when you can just slot in a tiny circuit board, right?

If you thought your laptop was fast already, you won't believe how changing to the Crucial P1 can still improve things like start up times. Besides which, maybe you just need the extra storage.

Available in 500GB and 1TB with a massive 2TB version coming soon.

Let your geek geek-out on a superfast storage upgrade.

Click here for more information on the Crucial P1 SSD.


8: JAYBIRD RUN TRUE WIRELESS SPORT HEADPHONES
Proving Apple isn't the only one who can cut the earbud cord, Jaybird Runs look way cooler. (in my opinion)

You'll get 4 hours play on a full charge - with another 8 hours charging in the case.

Best of all, they come with an incredible range of ear tips and fins to ensure the best fit you've ever had from a pair of earbuds. 

Just as well - they're not cheap. Extremely well designed though.

Click here for more information on Jaybird Run wireless sport headphones. 

9:  SONY WH-1000XM3 WIRELESS NOISE CANCELLING HEADPHONES
These aren't cheap either, but that's fine because they may well be the best headphones I've ever worn.

A love-at-first-listen affair from the second I put them on - the cushions are the softest yet, which doesn't just mean sublime comfort, but a tighter seal - the first part of Sony's masterful noise cancelling solution.

They've developed a whole new chip dedicated solely to keeping noise out and it's pretty astounding. So is the battery life - days, not hours.

This is a great gift for any business traveler in your life.

Click here for more information on Sony WH-1000XM3 wireless noise cancelling headphones.



10: REDMI NOTE 5
Now for something inexpensive...

If you or someone you know is a recidivist phone dropper, dunker or loser - paying close to two grand for a replacement might seem a bit O.T.T.

So don't.

At just $398.99, the Redmi Note 5 is priced at the lower end of the mid-range market, but it has the features and performance of a handset at the upper end of that same market. I think that makes it a very good buy.

Decent camera, very fast processor and amazing battery life.

What more do you (or they) really need?

Click here for more information on the Redmi Note 5.



11: LOGITECH CRAFT KEYBOARD
Another slightly geeky one, but not really.

Not all keyboards are created equal and using cheap, nasty, little ones is frustrating and counter-productive.

The Craft keyboard features programmable function keys, a useful crown/dial you can also customise and it can be paired with up to three different devices simultaneously.

It's so much more than just another bluetooth input device; it's a powerful tool that I'm finding thoroughly indispensable the more I use it.

At $369.90, you're paying an absolute premium for a mere keyboard... but there's nothing "mere" about this keyboard. It's feature-packed, precision engineered and solid as a rock. If you're a premium user, you won't regret paying that premium price

Click here for more information on the Logitech Craft Keyboard.



12: DYSON CYCLONE V10 ABSOLUTE+
Yup, I saved the best for last.

Some would argue a vacuum cleaner should never be given as a present. Those people have obviously never used a Dyson.

I vacuum my whole house with this. No cord. Maximum power. A huge selection of heads and attachments.

Functional design really doesn't get any better than this.

My cars, stairs, ceilings and floors have never looked so spotless and I no longer dread my Friday morning chore. Is it going too far to say I now look forward to it?... 

Click here for more information on the Dyson Cyclone V10 Absolute+