GlennZB: These budget buds are better
Author

Publish Date

Thu, 23 Sep 2021, 12:33PM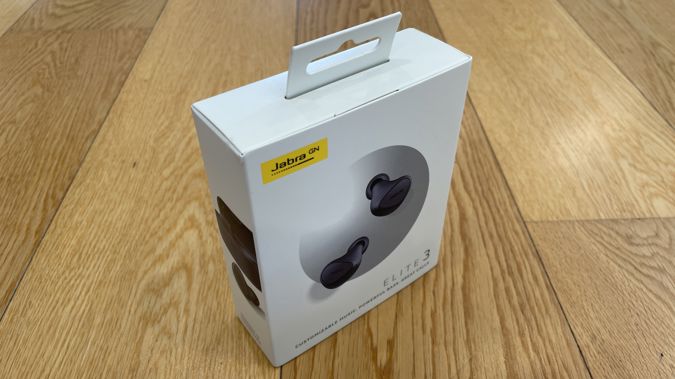 GlennZB: These budget buds are better
Author

Publish Date

Thu, 23 Sep 2021, 12:33PM
When it comes to true-wireless earbuds, I usually emphasise three features above all others; sound quality, battery life and fit.
But you know what? If I had choose one of those out of the three, it'd be fit.
Here's my reasoning; if they're not in my ears, I can't hear anything anyway - and they certainly won't be using any battery.
Here's my other reasoning; I lost an earbud coming home from a party a couple of weeks ago. It fell out just as I was getting on a bus. Then it rolled under the bus. Then the driver offered to drive forward so I could find it. Pretty sure that's when he ran it over.
See how important a good fit is?
The trouble, as I've pointed out before, is not all ears are the same. In fact, no ears are the same. Not even my ears are the same. One sticks out way more than the other. From front on I look like something from a Hobbit movie.
Let's not get sidetracked.
The question is; how much do you have to pay for true wireless earbuds that won't bobble out and roll under a bus?...

Turns out, not that much. Jabra has just launched three new variants in its wireless earbud range and for the first time, there's an entry-level option, the Elite 3, starting at just NZ$115. This makes them significantly cheaper than many other "high-end" products and might leave you wondering what's been left off to get the price down.
I've been using them for a week or two now and I can safely say, not much.
The most obvious omission, features-wise, is probably Active Noise Cancelling. Manufacturers usually make a lot of noise (ironic) about the ANC abilities of their in-ear devices but often I'm left wondering how effective it really is and how much is mere marketing. Let's be frank; there's only so much you can do with a couple of tiny bits of plastic wedged in your ear holes. Unlike over-hear headsets that can physically block the majority of outside noise, leaving only a little more for ANC chips to eliminate, ear buds face a much bigger challenge in a much smaller form factor.
This is why, yet again, a firm, secure fit is more important than ever. And this is why the Elite 3 buds punch well above their weight. According to Jabra, they've scanned not hundreds, not thousands but tens of thousands of ear shapes to refine exactly how these will sit in your ears.
You know what? I think they've cracked it.
There's the usual selection of large, medium and small gel ear-tips to choose from but as usual, the default mediums seemed to work best for me right out of the box. The revelation was how far the Elite 3's slid into my ear canals with no discomfort whatsoever, yet creating the most soundproof passive noise-cancelling seal I've ever encountered on a set of true wireless buds.
This is great news for many, many reasons.
Firstly and most obviously, they don't fall out while I'm running, gardening or getting on buses.
Secondly, the key to decent bass response from the tiny speakers in earbuds is a good seal. Job done.
Thirdly, who cares about not having ANC when you can't hear anything other than your music anyway? There's hardly any noise left to cancel, that's how tight a fit we're dealing with here. In fact, Jabra still built in a HearThrough mode in case you prefer to hear things like other people or oncoming traffic. This is activated with a press of the left bud or a toggle on the Jabra Sound+ app.
When it comes to the Elite 3's, you don't even need the app at all. On iOS, setup is a simple matter of pairing from your bluetooth settings while via Android you have the added convenience of Google Fast Pair, a helpful window that pops up to ask if you want to pair automatically. Admittedly, you can only pair to a single device at once - if changing from phone to tablet for example, you'll have to unpair and pair again.
EQ options are limited - there are just six presets to choose from to boost treble or bass or enhance speech - and this you will need the app for.
However, in terms of controls there's not much to customise because there are plenty available and they're already well set up. As usual for Jabra, the on-board controls are physical, clicky buttons, making them difficult to activate accidentally. Play, Pause, Skip, Back, Answer and Mute are all there with the right number of presses but most welcome is Volume - I'm always amazed how some earbuds don't have this function on board - a long press on the right bud turns you up, long left winds things down. Again, Android users get an extra choice between voice-assistant or starting Spotify with a double press of the left bud.
Interestingly, you can use either bud by itself for a mono experience, then whichever one you use defaults to Play/Pause with a single press.
Like I say, I've used earbuds that cost hundreds more that don't offer this amount of functionality. It's crazy.
The common criticism that seems to be floating around is there's no auto pause function when you remove a bud. Talk about nitpicking. How hard is it to push the button on the bud as you take it out? Simply not an issue as far as I'm concerned.
So let's get into sound quality; am I going to claim the Elite 3's sound just as good as those much pricier options too? Not quite - not bad though.
On "El Camino Reprise" by Amos Lee and Willie Nelson, the two acoustic guitars are reproduced extremely accurately and Nelson's harmonica is hauntingly mournful in the background. Both vocalists' trademark rasps also cut through clearly but I must say, there's a slight dryness, a lack of warmth that keeps this from sounding like a perfect mix - just.
Meanwhile, on Jamie Cullum's version of "Pure Imagination" the synth-pad bass punches through with genuine force while the sweeping string arrangement shows off a rollercoster dynamic contrast. Yet again, by the end of the track, I was missing a certain something. Call it richness? Space?
I'm being super finickity here - only because the Elite 3's sound so good I want them to be perfect. A big ask for a set of buds selling for $115.
The other niggle people seem to be banging on about is the alleged "flimsy" feel of the case. To me, the lighter and smaller the case, the better. Of all the earbuds I've reviewed over the years, I've never had a case fall to bits on me and I have no reason to think this one will either.
In fact, I'd go so far as to say I really like the way the lid locks into place when it's open - I've used other cases that hardly open wide enough to get the buds in and out. Sure, I'd prefer a wireless charging option as well as the Type-C USB - but the battery life is very good so I'm not charging them that often anyway.
The Elite 3's are perhaps the most secure-fitting earbuds I've ever worn, with excellent sound quality, unprecedented passive-noise cancellation and great on-board controls. Battery life is right up there, call quality is great and they're even IP55 rain resistant. Given this is only Jabra's entry-level offering, I can only imagine what the new Elite 7 Pro and Active models have to offer.
Click here for more information and pricing on the Jabra Elite 3 true wireless earbuds.