Fitbit Charge 6 -Bridging the Gap Between Watch and Tracker?
Author

Publish Date

Thu, 2 Nov 2023, 1:48PM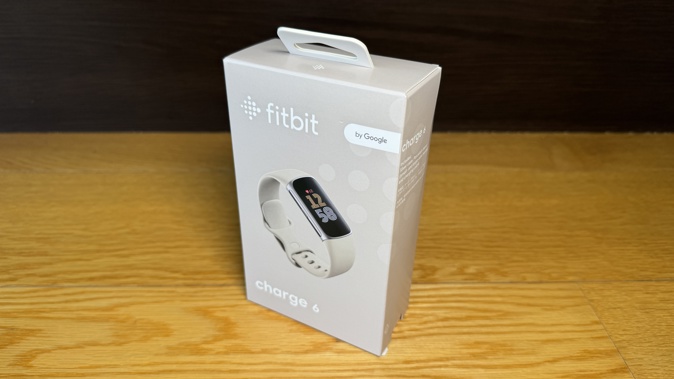 Fitbit Charge 6 -Bridging the Gap Between Watch and Tracker?
Author

Publish Date

Thu, 2 Nov 2023, 1:48PM
When it comes to the wearables market, you could probably label Fitbit as a heritage brand. That's assuming you consider the wearables market to have been around long enough to have a heritage anything.
Certainly, years ago when only the nerdiest of the super-nerds (like me) were wearing actual smartwatches, plenty of people were already using Fitbits to track their exercise and monitor their workouts.
However, towards the late 2010s, the smartwatch began to become more widely adopted and fewer people felt the need for a specialised, more activity-focused device - especially when many, if not all of those functions could be taken care of by the watch they were already wearing.
Fitbit evolved too and began to offer more smart features in more watch-like form-factors.
Then the Google behemoth swallowed Fitbit up and we waited to see how this would affect future Fitbit products.
A tricky business because in many countries around the world, Google markets its Pixel Phones and now Pixel Watches are two generations on. The trouble is, we don't get those here.
So where does that leave Fitbit?

The latest answer to this complex question is the Fitbit Charge 6 - which looks surprisingly similar to its predecessor, despite Google's influence. 
Aesthetically, the Charge 6 definitely looks more like a tracker than a watch - it's quite slim and the display is small, although with an elegant choice of band, someone with more delicate wrists than me might be able to make it look more watch-like.
Bands are easily swapped out; simply click off and push on. My review device is the Porcelain with  Silver Aluminum casing but the Charge 6 also comes in Obsidian/Black Aluminium and Coral/Champagne Gold Aluminium.
It's certainly easy to wear and comfortable everywhere; while exercising, in bed, swimming, in the shower - it's water resistant to 50 metres and there's plenty of battery life to make the most of Fitbit's excellent sleep-tracking abilities.
In fact, even with daily GPS workouts and notifications running, I can easily get through five days on a single charge. The Fitbit website's suggestion of seven days may be a little inflated under what I consider to be "typical usage." In saying that, five days is still about four days better than most smartwatches can do.
Unfortunately, yet again, there's a model-specific charging cradle. This has always been one of my bugbears with Fitbit. Every new model means a new cable - flying in the face of other tech companies desperately trying to reduce their carbon footprints.
Another odd thing about the Charge 6 is, like some other Fitbit devices, you can't actually turn it off. If you want to power it down for any reason you have to do just that; let the battery run down. This is kind of annoying because it means you then have to charge it up again the next time you want to use it. Like I say... odd.
At least it charges quickly, although again, as usual, firmware updates take forever - which Fitbit just never seems to make much improvement on. This is pretty frustrating as you usually have to update the firmware when first setting the Charge 6 up via the Fitbit app.
Like other Fitbits, purchasing the Charge 6 earns you a six-month upgrade to Fitbit Premium. This isn't compulsory but it does give access to guided workouts and your Daily Readiness Score. This is essentially Fitbit's way of working out your recovery time and suggesting what level of activity you should be considering next.
Apart from all the exercise, health and sleep tracking features we've come to expect from most Fitibit devices, with the Charge 6, we definitely start to see Google giveth... and Google taketh away.
As part of the Google ecosystem, the Charge 6 now offers Google Maps integration for turn-by-turn navigation, Google Wallet for contactless payments and YouTube Music controls. These are all fabulous features - especially Google Wallet, which works flawlessly every time. However, in order to use Google Wallet on the Charge 6 you have to set a pin for security. This needs to be entered when you put the tracker on or if you haven't opened Google Wallet for a while. That wouldn't be such a hassle except because the display on the Charge 6 isn't big enough for a full number pad, entering the pin involves scrolling through all ten digits and selecting one four times. A bit time-consuming and fiddly but at least you can leave your wallet at home when you're out for a run.
at least you can leave your wallet at home when you're out for a run.
YouTube Music is the real smokescreen here though. Most previous FitBits had some form of media controller - giving you the ability to play/pause and skip whatever you were listening to on your phone. That's gone now and you're left with YouTube Music or nothing. This kind of pushy, brand-specific user software really rankles me and I uninstalled the YouTube Music app as a protest.
What has impressed me most about the Charge 6 is how well the notifications now work. Over the years I've always been quite critical of Fitbit's inability to ensure timely and consistent notifications from the apps on my phone. I don't know if it's due to Google's influence but the connectivity is now perfect. Every email, text, social media message and security camera notification buzzes my wrist instantly. Great work, Fitbit.
The brightness of the colour display has also improved out of sight, excuse the pun. Even when I leave the settings on Medium, I still have no trouble reading the always-excellent workout display out in bight sunshine - another big improvement on an area where previous devices have come up short.
So does that mean the Charge 6 is now more watch than just a mere tracker? Ultimately, I think the answer remains no. I still don't think this device is quite smart enough to be used as a watch 24/7. Unless I can take calls on it, answer messages and yes, pause and play my podcasts, I have to leave this one in the activity tracker category. Oh, it's a high-end tracker - and at NZ$289.95 it's certainly priced that way too - but even diehard Fitbit fans would have to admit there are much smarter devices out there.
Google makes some. Pity you can't buy them here.
Click here for more information and pricing on the Fitbit Charge 6.
Take your Radio, Podcasts and Music with you