FINDING THE RIGHT FIT
Author

Publish Date

Wed, 1 May 2019, 7:04AM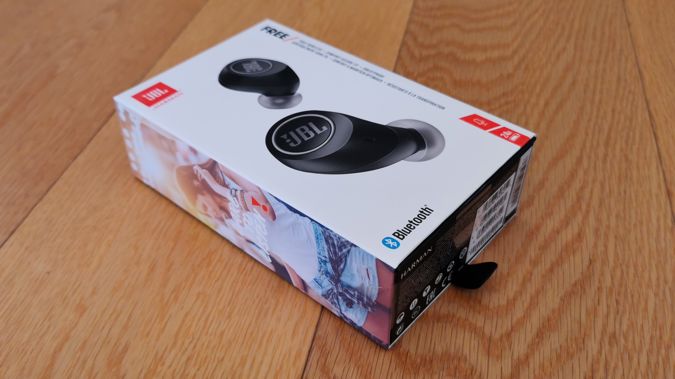 FINDING THE RIGHT FIT
Author

Publish Date

Wed, 1 May 2019, 7:04AM
With so many wireless earbuds hitting the market, it can be somewhat overwhelming choosing which ones are right for you.

Because everyone's different, there's no perfect solution - but let's look at the latest option from JBL...

The JBL Free X "truly wireless" earbuds follow the template we've seen from several other brands in recent months; a pair of small in-ear monitors you keep in their own charging case when you're not using them.

Cosmetically, the Free X buds are far from the worst I've seen. When it comes to the form factor of the earbuds themselves we've seen the emergence of two basic styles - the weird stick-hanging-down shape Apple is responsible for, or the more logical let's-keep-it-all-in-your-ear style I prefer. Thankfully, JBL's gone with the latter.

In saying that, they're definitely on the larger side of the scale, but rather than sticking straight out, the earbuds are kind of long and when I first saw them I wondered how they would balance once inserted in my ears. There's a loud and proud JBL logo on each bud, so people won't be in any doubt which brand you've chosen.

That logo actually covers physical control buttons which trigger different operations on each bud, depending on how many times you tap them. There's a definite, physical click with each push which certainly reduces the risk of accidental pushes as I've encountered on other touch-based controls. The buttons are not customiseable though, so you'll have to refer to the quick setup guide and familiarise youself with the controls if they're not intuitively what you thought they'd be. One push of the right-hand bud to play/pause or answer calls makes sense. A double press on the left-hand bud to skip back a track perhaps less so. I certainly like the tactile nature of these controls, but I missed the ability to adjust volume up and down - you'll have to do this on the connected device itself.

The Free X's address a few common issues I've had with other wireless earbuds. For starters, they're IPX5 certified, meaning they're splashproof so you can go running in the rain no worries. Why anybody would want to go running in the rain is more of a mystery, but at least you can do so knowing your earbuds won't die if you do.

The other thing that won't die is the battery. JBL claims you'll get up to four hours of continuous use and I've certainly had no issues reaching close to that mark. Four hours isn't the longest listening time out there, but a big bonus with the Free X setup is the charging case - and I do mean big. The case is certainly one of the larger ones I've come across, but presumably this is because of its superior battery life. While other cases carry enough juice for one or two extra charges on the go, the Free X case will charge the buds another five times! That'll keep you going for a full 24 hours, which could serve you well on your next long-haul Netflix binge.

Long-term listening shouldn't be a problem comfort-wise, as despite my initial concerns, the Free X buds are surprisingly balanced once inserted and feel almost weightless. There is a "but" though... I found getting the right fit somewhat challenging. The Free X comes with three sizes of eartips and two sizes of something I've never seen before; gel sleeves that alter the size and shape of the whole earbuds themselves, not just the tip.

This seems like a good idea in theory, as no two ears are the same shape. Trouble is, making the already large Free X buds bigger isn't a great solution. As it turns out, not only are my ears different to everyone else's, they're different to each other. I ended up using a sleeve on one side but not on the other. This provides a secure enough fit to get me through my 7km run with only a minimum amount of fiddling around to keep the earpieces in place. However, during more rigorous activity, like digging holes, I actually had earbuds fall out from time to time which is not ideal given they're "truly wireless."

Of course, the tricky thing with any earbuds is what fits perfectly for one person, might be completely wrong for someone else - and vice versa. The first company to offer a try-before-you-buy option might be onto a winner.

Perhaps the most important thing is sound quality though and here, as usual, JBL delivers a solid performance. Unlike many of its other devices, the playback isn't particularly bass-heavy, although this might be partly due to my lack of a really tight seal with the way the Free X buds fit. This also means background noise does get in a bit, although you can wind up the volume plenty loud enough to drown most things out. (Even complaining teenagers, I've discovered)

I found call quality to be very clear. For some reason the Free X defaults to mono on the right side when making or taking a call. The JBL website lists this as a positive "more natural" feature. I'm not sure what's more natural about having a conversation in only one ear but maybe I'm missing something.

Where the JBL Free X really wins out is price - available for around $200 at many retailers, the compromises on perfect fit and ultimate audio could well be worth making if you're looking to save a hundred bucks or so. Especially if you've got good-sized ear-holes.


Click here for more information on the JBL Free X truly wireless in-ear headphones.