DURABLE. DEPENDABLE. NOT SEXY
Author

Publish Date

Mon, 25 Nov 2019, 7:41AM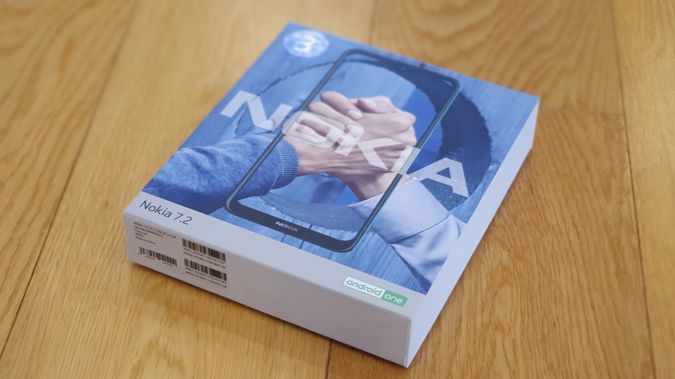 DURABLE. DEPENDABLE. NOT SEXY
Author

Publish Date

Mon, 25 Nov 2019, 7:41AM
There's something about a Nokia, always has been.

And by always, I mean always. Almost as long as there have been mobile phones, there have been Nokia mobile phones. Well, since 1987 anyway. Given most people in the world are aged under 30, that's always.

I've certainly owned a few and to be honest, they've never let me down.

My very first smart phone was a Nokia. It was a Windows phone. Great phone. Pity about the lack of content to use on it but in terms of hardware, amazing. Incredible camera, hard-wearing yet modern design and believe it or not, wireless charging! And that was 2012.

It's been kind of a rocky road for Nokia since then. Obviously Windows phones aren't really a thing anymore (well, not till next year's new Surface devices from Microsoft anyway). That means the last few Nokia phones have been Android-based, or AndroidOne to be precise.

While there has been a range of handsets available in different price brackets, generally this new breed of Nokias has been praised for squeezing good performance out of an average engine room, thanks to the way the AndroidOne operating system divvies up the phone's resources.

But man, there's a lot of competition out there. Nokia hasn't quite come up with something truly great. Yet...

Straight off the bat, the Nokia 7.2 is definitely different - almost a combination of something old and something new.

The old? A durable, tough-feeling polymer composite body available in Charcoal or Ice. It's twice as strong as polycarbonate but half the weight of aluminium - very reminiscent of the seamless casings on the first Lumia phones back in 2012. I have no problem with that at all. Sure those fancy-schmancy glossy, glass-backed phones may look pretty, but it's hard enough keeping a screen in one piece without having to worry about smashing the glass on the back as well. The Nokia 7.2 still feels premium and you don't smear it with fingerprints every time you pick it up.

The new part is pretty obvious from the image above; Nokia's making an ambitious run at bringing high-end camera hardware to the mid-tier price market. There aren't many sub-$600 handsets on the market offering a triple-camera rear-facing setup and again, Zeiss Optics has come to the party with a 48MP main sensor, a 5MP depth sensor and an impressive 118° lens for wide angle shots. A wide lens is something some of Nokia's competitors have left off even their highest end devices, yet here it is, for $549.

This all sounds very impressive, but other Nokia devices I've reviewed over the last year or so have come up a bit short in the camera department - not because of the hardware but due to a lack of processing power to drive the software. I'm pleased to report the 7.2 is a significant improvement in terms of camera usability. It's still not perfect and really the only major lags, stutters or crashes I've encountered have happened while trying to take a photo. But the good news is, I've taken some pretty great photos. Here's a comparison between the wide angle and normal zoom...

Yes, if you look hard enough, you can see a little bit of distortion at the edges, but this is pretty standard for most wide-angle lenses I've tried on phones this year. I was generally happy with the detail and perspective otherwise. 
I had a bit of a play with the night settings to get this shot...

...took me a while because the shutter speed is very slow, so you need to make sure you're resting the phone on something to keep it steady.
Portrait mode puts the depth sensor to good use. This is actually one of the superstar features of the Nokia 7.2's camera setup. The detail around the edges of the foreground subject matter really is impressive from a phone in this price range.

I've actually found the 6.3" FHD+ display quality to be excellent too - not just for reviewing photos but video looks sharp, clear and colourful.
The selfie camera performs very well - shame (as usual) about the subject. Again, the foreground details are spot-on in comparison to the artsy background blur.

While the 3500mAh battery is comparatively small by recent standards, thanks to AndroidOne's intelligent power optimisation, I had no issues getting through a long day with plenty of juice left in the tank. No fast charging here though.
I'm a fan of the AndroidOne UI generally. I like how stripped down and streamlined it is, free of bloaty, unnecessary apps. I particularly love the way the home-screen rotates from portrait to landscape. Frustratingly though, the face unlock doesn't work in landscape so when the phone's locked into my car cradle, the only way to open it is via pin or pattern, given the fingerprint sensor is inaccessible on the back.
Interestingly, the Nokia 7.2 features a dedicated Google Assistant button. I'm not sure about these sorts of keys - there's usually a number of other ways to launch voice assistants, including with, ah... your voice. I find I usually push the assistant button by mistake far more often than I'm likely to deliberately.
But maybe if you're a Nokia kind of person, you're a dedicated Google Assistant button kind of person. I feel like you're definitely a headphone jack, FM radio, NFC, dual sim card kind of person. Luckily, the 7.2 offers all of this versatility.
And that's my lasting impression; if you're a "Nokia kind of person" this is the handset that offers enough 2019 tech, especially around the cameras, but still harks back to that hard-wearing, hard-working Nokia ethic we've seen in the past.


Click here for more information and pricing on the Nokia 7.2.