D-LINK DOES IT AGAIN. AND AGAIN. AND AGAIN
Author

Publish Date

Thu, 3 Dec 2020, 12:31pm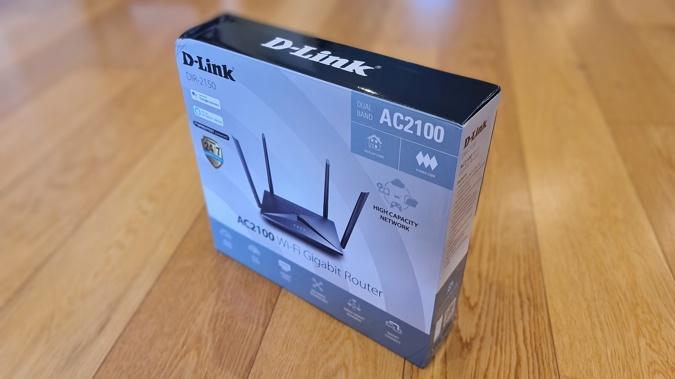 D-LINK DOES IT AGAIN. AND AGAIN. AND AGAIN
Author

Publish Date

Thu, 3 Dec 2020, 12:31pm
Look, I know I keep banging on about this but if you haven't given much thought to what router you're using, it's about time you did.
As 2020 finally peters out, if we've learned anything it's the importance of maintaining a connected lifestyle. Just a few quick reminders about the problems you might be experiencing if your home WiFi network is in need of a spruce-up.
Drop-outs. If you're sick of hearing the words, "The internet isn't working again," then it could be your router is getting a bit old and tired.
Slow-downs. If your streaming services spend more time buffering than they do playing. If your games take so long to load you get called to dinner before you can even start playing, then definitely time to upgrade.
Range issues. If your WFH office has everything you need except dependable WiFi, then you're note really working from home. You're just... home.
As usual, D-Link's here to help...
D-Link seems to have launched more routers than ever this year and if I'm totally honest, sometimes it's a bit hard to tell one from another.
Rest assured, each new one is an improvement on the last - and the DIR-2150 is no exception.
Apart from anything else, it's very compact - easily tucked away on a shelf or even mounted flat on a wall using the convenient screw-holes underneath. Like the last few generations of D-Link network devices, even the status LED's can be switched off completely so they won't light up an otherwise dark room unnecessarily. The only issue is the four external antennae. While the DIR-2150 router itself is small and easily concealed, those aerials stick out in all directions. Literally.
Ah well, it's probably worth it given the powerful coverage they provide. While some routers hide antennae away for cosmetic reasons, here D-Link unashamedly exposes four high-powered antennae to good effect. I experienced a strong connection all over my two-storey, four-bedroom home. Not a bad effort from such a little box.
If you're trying to cover an even bigger area, the DIR-2150 also supports 802.11k/v mesh smart roaming, meaning it can team up with other compatible devices to create a seamless mesh network - but I have certainly been impressed with its range as a standalone unit.
For its size and price, the DIR-2150 has a lot of premium features built in. It delivers AC2100 speeds; up to 300Mbps via its 2.4GHz band and a truly stonking 1733Mbps via a 5GHz connection - that's heaps for even full-on gaming requirements. In fact, theoretically you could achieve a faster connection via WiFi than connecting directly to one of the four gigabit ethernet ports.
That simultaneous, dual-band setup is just one way the DIR-2150 splits up the workload and reduces congestion. MU-MIMO technology combines with Smart Connect to ensure all connected devices are allocated as much bandwidth as possible. Like I say, there's a lot going on under the hood of this iddy-biddy box.
Each new D-Link device I review gets easier and easier to setup. I had no issues at all using the D-Link WiFi app and my new network was up and running in about ninety seconds flat - which has got to be a record. The app also lets you adjust settings like passwords and network names, as well as accessing the LED's on the router. Not to mention giving you parental control over any connected device. By assigning devices to specific profiles, you can decide who accesses the net and when - on any of their gadgets.
There's quite the lineup of security features at work in the DIR-2150 too. The very latest encryption protocols are used to protect your connection and even brute-force attacks can be detected and prevented. That's great peace of mind - especially if you're working from home. Always a tad embarrassing if you're the weak link that takes your whole business down with you.
Firmware updates can be set to download and install automatically - yet another way the DIR-2150 keeps everything running smoothly, reliably and securely. The D-Link WiFi app even includes an integrated speed test, so you can see just how much you've improved your home network by upgrading to this small but powerful device.
Perhaps best of all, at an RRP of just $279, the DIR-2150 is a very budget-friendly way to boost your stuttering WiFi in one simple step.
No, there's nothing particularly unique or special about this router. It simply uses many of the latest connectivity features available to get on with the job without a fuss. And when it comes to your home network, no fuss is exactly what you want.
Click here for more information and pricing on the D-Link DIR-2150 AC2100 WiFi Gigabit router.