CONFESSIONS OF AN AMATEUR GAMER
Author

Publish Date

Thu, 19 Nov 2020, 7:05AM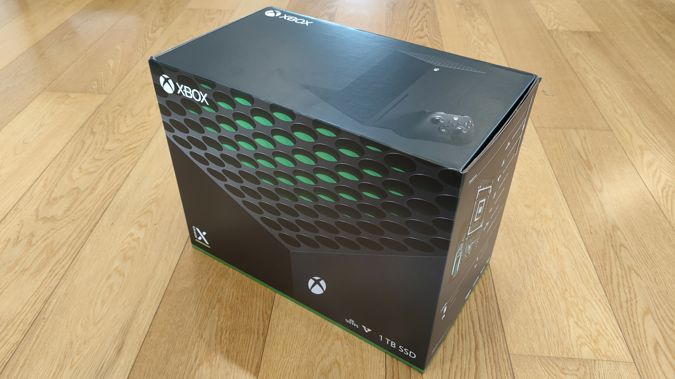 CONFESSIONS OF AN AMATEUR GAMER
Author

Publish Date

Thu, 19 Nov 2020, 7:05AM
It's been a very long time.
The Domestic Manager once actually bought me a gaming console for a present. I have no idea why she did that. I think it was a test. Could I resist the temptation to spend hours of my life - hours I should be doing "something useful" - lost in actual fantasy worlds, crashing cars, plundering villages and playing professional sports I don't even know the rules of?
Basically, yes. I resisted. I never really played that much. What a good husband. Yeah, right.
Then, years later, my kids gave me a legitimate excuse to dust off that console and even upgrade it. I downloaded PC games and then to make them run properly, I had to upgrade the desktop too. It was my duty as a responsible father to show my kids how video games work.
Unfortunately, they quickly got a lot better at them than me and my excuse for playing them was gone again.
My gaming career was over for a second time.
The question is, can you ever come back for a three-peat?...
Gaming, like all tech, has evolved exponentially over the last decade or so. That means consoles have had to evolve too and the Microsoft Xbox Series X is the result.
The box the Box comes in is very groovy - lots of cool Xbox graphics in black and green. The console is almost suspended in the middle of the packaging when you open it all up. It'll certainly be a crowdpleaser come Christmas morning (assuming you can find one in time for Christmas; they're in super hot demand).
But once out of the packaging, to be brutally honest, it doesn't look like much. The Series X is a relatively featureless tower, reminiscent of the monoliths in 2001: A Space Odyssey. There's a flash of classic Xbox green under the concave ventilation panel at the top - or the right-hand end if you're using the console lying on its side, as I have to because it's far too tall to fit in my entertainment unit standing up. Oddly, while there are four small plastic feet in each corner of one side to use the Series X sideways, there's a massive round foot at the base which just sits there looking a bit clumsy on the left-hand end when you tip the thing over. Why this wasn't designed to be easily removed is a complete mystery.
Other than that, it's a pretty plain black... well... box.
In fact, in many ways it's becoming more and more difficult to tell the difference between a gaming console and a gaming PC. 
Admittedly, to build gaming PC with anything like the performance the Series X offers, you'd have to pay a lot, lot, lot more. I was genuinely surprised to discover the new Xbox retails for $799 - I think that's sensational value for what it does.
If you're still in a disc-based gaming mindset, yes it can do that; there's a very subtle 4K UHD Blu-ray drive built in (and yes, it'll still play your DVDs) but let's get real, digital and online gaming is what we're about now and it's safe to say this is where Microsoft probably has a significant edge (excuse the pun). Game Pass starts from just $12.95 a month - again, an amazing deal as it gives you access to over a hundred games. There are some big titles in there too, like the Gears of War series, Halo, FIFA and the Sims 4 to name a few.
Of course, plenty of other standalone new releases are available for immediate download too, bearing in mind you have 1TB of NVME SSD internal storage at your disposal, with the option of adding another 1TB via Seagate expansion card. There are also three USB-3.1 ports so you can easily connect any other external storage devices, although from what I've read I wouldn't recommend trying to play any games without transferring them onto either the internal SSD or Xbox expansion card first - most modern games are too resource-heavy to access source-files via USB, it's simply not fast enough.
But operations like managing your storage are a piece of cake thanks to the Xbox Series X UI. Everything's clearly laid-out, in a familiar, typically Microsoft/Windowsy way. Logging into your accounts, creating your avatar, even customising the UI itself is all a breeze.
You have access to the Microsoft store, straight from the home screen, not just for games either but you can easily install entertainment apps like Netflix, Disney+ and TVNZ OnDemand. This means if you're connected to a gaming monitor, now you can effectively use it as a smart TV too. Thanks to the healthy quota of USB ports, plugging in accessories like a wireless keyboard makes those account logins just a little more convenient.
But we didn't get this thing to watch TV with, did we?
Time to dust off my gaming skills, such as they are.
I decided to start with my favourite kid of game - driving - ironic, as I'm a terrible driver. Dirt 5 is a great game for terrible drivers. Drifting directly into your competitors in the mud is actually a pretty solid tactic. Without getting too bogged down in tech specs, the graphics on display are standout - with this game I'm particularly impressed with the water effects. Things like puddles, rain and mud look very believable. I also really like the way you can change the point of view so many different ways both inside and outside the car, this means you can find a one that's exactly right for the way you want to race.
Obviously I had to give Assassin's Creed: Valhalla a try, given it's one of the marquee games of this year's new crop. Usually I find role playing games like these a little overwhelming and this one definitely takes a bit of getting into, especially if you take the time to watch all the scene-setting videos. But once I was underway I enjoyed the way the controls responded, I found I was never disorientated during combat and always had a good sense of which enemy I was taking on at any given time. It's hard not to be impressed with the fast load times and the exclusive Quick Resume feature. This isn't enabled for all games but it's fantastic when it is - it means you can swap from one game to another instantly and pick up from exactly where you left off in each game.
No matter if your blasting away at zombie/animal/monster soldier things in Gears 5, one of the latest first person shooters, or patrolling the streets and alleys of Yokohama in Yakuza: Like a Dragon, you can now instantly take a screenshot or record a clip of your gameplay thanks to the new Xbox wireless controller's "Share" button. Not only will this automatically upload to your Xbox online account, but you can then share directly to your activity feed, your club or to Twitter. I've uploaded some shots to my OneDrive gallery so I could use them in this review.
In most ways, the controller is similar to its predecessors, with refinements to the D-pad and a much grippier surface anywhere you need to hold it tightly.
In the couple of weeks I've been getting to know the Xbox Series X, I have actually managed to crash it several times. While playing Assassin's Creed: Valhalla I was trying to get into a house by swinging in through a window from the roof while being shot by arrows. Now, I know that sounds exciting but in my usual gaming style, none of that was really deliberate, I just couldn't get in the door. Anyway, for whatever reason, the controller suddenly started vibrating violently and the whole console shut itself down, leaving me holding a still-shaking controller and staring at a blank screen.
These crashes also happened while I was failing at NBA 2K21, (I suck at team sports games) and I crashed in the middle of my second mission as the Falconeer. Not ideal.
I turned to the internet for help. Of course, this is a bit like trying to diagnose a heart condition by running a Facebook poll and at first people who'd experienced similar crashes seemed to feel it was some kind of overheating issue. I would have been most surprised if this had proven to be the case, given much of the Series X's design is specifically aimed at keeping the console running as cool (and as quietly) as possible. There's a vapour chamber, a whisper-quiet fan, the motherboard is split in two and even the chassis itself works as a heat-sink. This all led me to disregard the overheating theory and I tried opting out of the Insider programme instead. So far so good - there must have been some kind of beta-testing OS bug causing the issue as I haven't had it since.
In fact, what I have had is hours and hours and hours and hours of high quality gaming, all the latest releases, featuring incredibly smooth and life-like graphics. The controller is fast, reliable and intuitive and the UI is fully customisable, giving fast access to my favourite games and apps - even opening many games instantly right from where I left off thanks to Quick Resume.
This is not a flashy, show-offy piece of hardware but it's a genuine powerhouse and thanks to subscription services like Game Pass and its reasonable price-tag, the Xbox Series X is a surprisingly budget-friendly portal into a whole new universe of next-level gaming.
Click here for more information and pricing on the Microsoft Xbox Series X.