Bring Out Your Inner Barista
Author

Publish Date

Mon, 20 Sep 2021, 1:46PM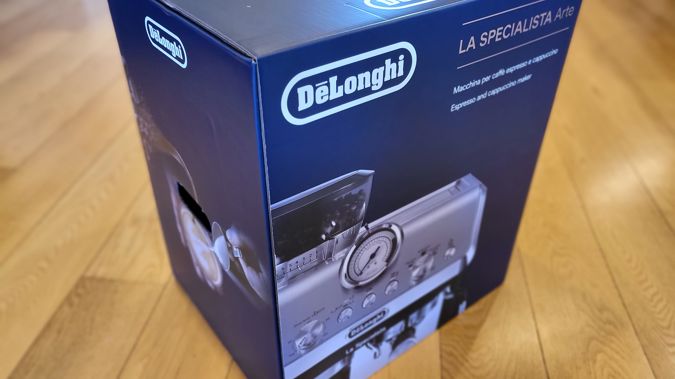 Bring Out Your Inner Barista
Author

Publish Date

Mon, 20 Sep 2021, 1:46PM
If our new lockdown life has taught us anything, it's the value of little things.
Going out for a meal.
Going out for a drink.
Hell...
Just... going out.
But if there's one unifying theme that comes through loud and clear every time the promise of a lower, less restrictive level looms... it's coffee.
How many compilations of people on the street have we seen on various news bulletins where the common cry has been, "Can't wait for my first take-out coffee!"
This is, of course, entirely understandable. What could be more important than our regular caffeine hit? As someone who gets up in the middle of the night to go to work, without my morning fix, well... I don't really have a morning. The blood doesn't flow, the senses don't report, the brain simply doesn't operate.
You get it.
Having established the undeniable necessity of a decent coffee, what on earth are we supposed to do in these desperate times?
Don't you dare say, "Instant!" Don't even think it!

The La Specialista Arte from Delonghi might just be the answer to your prayers.
According to its own marketing, "The La Specialista Arte allows the coffee explorer to enjoy the art of making coffee, effortlessly." What Delonghi actually means by that statement is this is not an automatic espresso machine, spurting out perfect flat whites at the touch of a button. In fact, there most definitely will be some effort required but unless you want to pay more than twice as much, that effort is probably worth it.
Over the Summer break at the beginning of the year, it was my pleasure to review the La Specialista Maestro - Delonghi's flagship manual espresso machine. Of the many features that impressed me, two really stood out; the Smart Tamping Station and the LatteCrema System. The latter is a rather nifty automatic milk jug that magically - and instantly - heats, froths and pours the milk to your pre-programmed specifications. While the Smart Tamping Station applies the right pressure to your grind every time, without spilling a single ground.
As opposed to the Maestro, the Arte offers neither of these bells or whistles. However, all is not lost. The Arte has its own spill-free tamping method and believe it or not, there's another way to make hot, frothy milk.
But first things first; the Arte is still a classy, classy looking device. In many ways, it appears quite similar to it's grandaddy Maestro - lots of chrome, superior build quality, durable components and accessories - all the while taking up about half the bench space, which for most of us is a major consideration when choosing any appliance.
Because there's less pre-programming involved, there's much less set-up to do when you take the Arte out of the box. It's pretty much just a matter of plugging it in, filling the water tank, loading some beans into the hopper and you're good to go. 
You will have to do a few practice pours to get the balance right between the size of the grind, the dosage and the temperature - this is all dependent on what kind of beans you're using and luckily, the centrally positioned pressure gauge has a clearly marked "Optimal Zone" to help you ensure every shot (or double-shot) pours just right.
If you've had any experience with making your own espresso before, you've probably encountered the common challenge of having to over-fill the portafilter (that thing with the handle you grind the coffee into) to get anything like the right amount in there once you've tamped it down. The result is usually a pile of unused coffee grounds all over the bench - a complete waste and a total mess. The La Specialista Arte solves this problem extremely elegantly, with a hunk of rubber and a plastic ring.
The plastic ring is actually a Dosing & Tamping guide, which clicks into place on the top of the portafilter with a little clockwise twist. Then you push the portafilter into position under the grinder and your preset dosage is automatically dispensed. Thanks to the extra height of this collar-like accessory, you can now proceed to tamp the ground coffee down nice and firmly without losing any overboard. And I do mean firmly; thanks to the rubber tamping mat, you can really push down hard without causing any damage to the benchtop or the portafilter. The tamping mat then acts as a holder for the tamper and guide once you're finished with them.
I hate mess, so this is a simple, yet effective bit of design I really appreciate.
From there, it's a simple matter to clip the portafilter under the coffee outlet, place your cup (a small cup stand is also supplied) and select either Espresso, Long Black or Tea. Just to be clear, the Arte does not dispense tea, just hot water.
So, assuming you've had a bit of a play with the grind, dosage and temperature, at this point, you should have a pretty perfect shot.
But what if you're a lily-livered latte lover like me? This is where you'll really earn your barista stripes and again, don't be afraid to experiment a few times to get it just so. Using a steam wand to froth your milk does take a bit of practice but I have friends who insist on doing it themselves as it's the only way they can get it the right temperature and keep it velvety, without any bubbles.
Oh god, that sounded so snobby. But like it or not, New Zealand, we are a nation of coffee snobs and there's no doubt the La Specialista Arte provides you with all the tools to get your coffee just the way you like it - even in lockdown.
It's an attractive, beautifully constructed machine that doesn't take up too much bench space. Well designed accessories like the Dosing & Tamping guide keep the process mess-free and there's just enough automation here to keep things consistent, while you still have ultimate control. 
It currently retails for $899 - but if you shop around you'll probably find it on special and I think that's a pretty fair price. After all, if you do the maths... at a coffee a day it'd pretty much pay for itself in the time it takes Auckland to come out of a Level 4 lockdown!
Click here for more information and pricing on the Delonghi La Specialista Arte manual espresso machine.