Bettter and Better Bit By Bit
Author

Publish Date

Mon, 4 Oct 2021, 4:10PM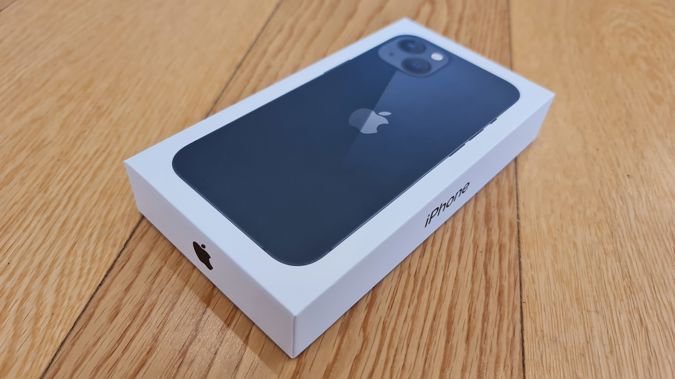 Bettter and Better Bit By Bit
Author

Publish Date

Mon, 4 Oct 2021, 4:10PM
To upgrade or wait another year?
This is the classic dilemma every iPhone owner is faced with, usually around Spring when the new models are typically launched.
It's always a balancing act; how satisfied are you with your current handset versus the prospective gains to be had by whatever the new lineup is offering?
The "Peak Phone" debate often rears up, raising the question of whether smartphones can actually get any better. I've always found this to be a stupid debate; nobody ever asks if we've reached "Peak Car" or "Peak Television" and I think we're all agreed the day we reach "Peak Computer" we're pretty much done for as a species.
Given phones are essentially pocketable computers anyway, it's safe to say they still have a way to go.
So how much further has the iPhone gone in 2021?

As has quickly become the norm, a couple of weeks ago, Apple released four versions of the iPhone 13 - the mini, the Pro, the Pro Max and obviously, the device I'm reviewing here, the stock standard iPhone 13.
Except there's nothing particularly standard about this handset these days.
I've been using the iPhone 12 Pro for the last few months and to be honest, I'm struggling to find something last year's Pro can do that this year's "vanilla" version can't. In fact, if we start with processing power and battery life, the iPhone 13 actually comes out on top.
That's because it runs on the A15 Bionic chip - not only faster than pretty much any other phone chip currently available but also very power-efficient - especially when it comes to connecting to 5G, which tends to be quite the battery drainer.
In fact, after years and years of listening to iPhone owners whinge about their batteries always being flat, I've been super impressed by the iPhone 13 - often still two-thirds charged by the time I get to bed.
The iPhone 13 offers quite the range of colour choices; Starlight, Blue, Pink, (Product) Red - which is obviously the best colour for a phone ever - and yes, Midnight Black. Which is what I've been sent. Not that I'm bitter.
That was a joke of course - I'm far from bitter as this is a truly decent phone indeed - especially when it comes to its camera, something else I've found a little lacking in iPhones of the past. The rear-facing camera is a dual lens affair, a wide and ultra-wide, both larger sensors and this year arranged diagonally, just to mix things up a bit.
I can't lie; I miss having a telephoto lens on my phone camera but there are other things this phone can do besides just take cute pics of my puppy. For instance, the new Cinematic Mode does an incredibly intuitive job on focusing on the primary subject in your videos - and you can switch focus with a simple tap of the screen. Combined with Sensor-Shift Optical Image Stabilisation means it's actually rather easy to capture some very professional-looking footage with hardly any effort. The larger sensors provide improved low light performance, although you can't use Night Mode with portrait shots like you can on the Pro models.
Because of some of the other incredible photo and video features Apple has introduced to the iPhone 13 Pro and Pro Max, I was a little apprehensive when I first started using the cameras on this phone but I've honestly found the picture quality to be consistently great - point, shoot, boom.
The 12MP TrueDepth selfie cam is pretty standout too - it also boasts Cinematic Mode for those groovy, split-focus videos, as well as a similar range of filters, lighting effects and bokeh control. But perhaps most importantly - Face ID; the fastest and most reliable method I've used to unlock a phone. Although, it still frustrates me you can't unlock straight to your home screen; what's the point of that extra swipe up, exactly?
Oddly for any Apple device, when I first set up the iPhone 13, I encountered a minor glitch. Given masks have become a kind of compulsory fashion accessory these days, it was a major bonus when Apple gave users the ability to bypass Face ID to unlock their phones with their watches. With that setting enabled, as long as you're wearing your Apple Watch and it's unlocked, you can still get into your phone while masked up, without having to enter your pin.
Trouble is, on the iPhone 13, although that setting was still there, it didn't work. Every time I tried to toggle it on, I'd get a message claiming the phone couldn't connect with my watch - even though all my other apps and notifications were syncing perfectly. This drove me crazy for a while until some intensive Googling reassured me everyone else was having the same issue and it was likely an iOS update was on the way to sort it out.
I have to point out it's very unusual for any Apple gadget not to perform at 100% straight out of the box, no matter how new it is - the fact iPhones "just work" is a big reason people choose them. I guess the real test here is how quickly Apple can fix a little hassle like this.
The answer is, only a matter of days.
In fact, before the week was out, an update did indeed come through, specifically listing this glitch as one of the fixes included. Nice work, Apple.
I believe this is indicative of a recent attitude shift when it comes to iOS - and iOS 15 specifically. It's taken a long time for Apple to let go of its set-in-stone, like it or lump it, you'll use the device how we tell you to philosophy. It seems as though features like customiseable widgets, App Library and Control Center are an overdue acknowledgement that sometimes, other people have good ideas too and perhaps iPhone users should be allowed to access some of them.
So while we're on that... Can we have a rotating home screen next please? I hate shutting a landscape app only to have to rotate my phone back to portrait to do the next thing. If you can do it for iPad, you can do it on the phones, surely.
One reason I'm holding the iPhone 13 in landscape is to consume video content - and why not? The 6.1-inch Super Retina XDR display is brighter than ever, looks fantastically crisp and even the camera notch is slightly smaller than before. I love the confidence the Ceramic Shield glass offers too - two weeks down and not a scratch to be seen.
Again, with features like Ceramic Shield, IP68 water resistance, MagSafe accessories and wireless charging, you really have to do a deep dive to justify paying any more for the Pro or Pro Max versions of this phone. Accessories like the MagSafe leather wallet work just as well on this one - as with AirTags, you can use Find My to figure out where you last left your wallet, if it isn't currently attached to your phone. Genius.
So back to that upgrade question; how exactly is the iPhone 13 better than the 2020 or 2019 versions? I've mentioned the colours, display, camera, processor and battery... and let's not forget storage either. The base model starts at 128GB and now goes right up to 512GB.
If any of those things are pain points for you right now, it might be time to trade up after all. We haven't reached peak phone yet but this is definitely a step in the right direction.