And Now for the REAL Weather...
Author

Publish Date

Thu, 5 May 2022, 5:01pm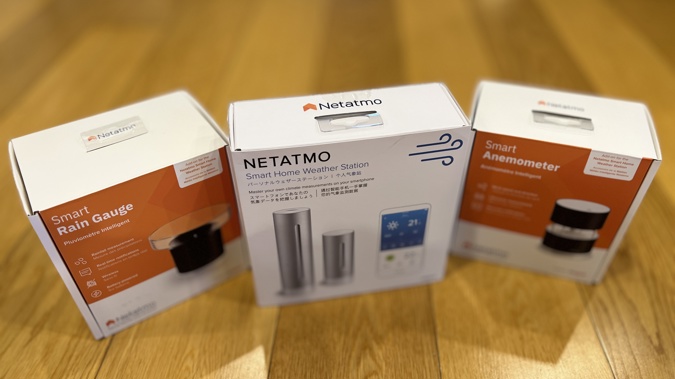 And Now for the REAL Weather...
Author

Publish Date

Thu, 5 May 2022, 5:01pm
I'm a weather skeptic.
It's not that I don't believe in weather. I just don't believe the weather forecasts. I mean, come on. You have to admit, don't you find it weird that in 2022, when I can literally measure my own ECG from my smartwatch, we still don't seem to have the technology to tell us if it's going to rain tomorrow or not?
All we get are vague chances and percentages. Sometimes right. Sometimes not. What's the point of all the balloons and satellites and meteorology degrees? The may as well just throw a dart at a board. As for the weather next week, next month or next year... forget it.
And yet, it's all anyone ever wants to talk about. It even takes up about half the nightly TV news bulletins. How is guessing what the the weather might be news? Especially when it's usually wrong. It's like the whole world has been scammed. Forever.
Thankfully there is a way to take back control. Not control of the weather - if only. But at least you can monitor it for yourself.

Netatmo is a French-based consumer electronics company with a knack for developing connected devices that are not only simple to set up and use but are also designed to blend in with your home, rather than stick out like a clunky tech eyesore.
The Netatmo Smart Home Weather Station follows those principles precisely.
The concept of a home weather station isn't new - I've seen many versions in many houses over the years, usually involving some kind of device with a screen inside connected (by a wire) to a sensor outside, that wire most often snaking out through a window. Not very elegant. And probably not particularly informative either.
The Netatmo Weather Station is in a whole other league. Right out of the box both the indoor (base) and outdoor modules are about as subtle as a piece of tech can possibly be. With a muted, matte aluminium finish, there's not much to keep these essentially featureless cylinders from fading into the background wherever you decide to place them. Even the taller base module is only about the size of a salt and pepper shaker, with a single status LED running down its side which turns off once you've set it up.
Obviously, as a smart device the inside and outside modules are connected wirelessly. This setup process is a simple, guided, step-by-step affair, courtesy of the Netatmo weather app or via the Home app if you prefer to add devices using your Apple HomeKit ecosystem. It's really just a matter of plugging the base station in using its supplied USB-C power adapter and connecting to your Wi-Fi.
Similarly, adding the outdoor module is just as painless; unscrewing the base, removing the protective plastic strip from the battery compartment and keeping it in close proximity to the base while pairing. Even installing the outdoor unit was a doddle, thanks to the accompanying velcro strap and hook - I didn't even need the screw included in the mounting kit as I had a convenient downpipe in a shady, sheltered location.
At this point I'm already able to monitor a lot of stuff; temperature of course, both inside and out. Also humidity and barometric pressure are clearly displayed - either on the app, via live widgets (yes there are widgets for both Andoid and iOS) and even more clearly on the website portal. All of this syncs via your free Netatmo account. 
What I wasn't expecting was CO2 readings and sound measurements. Yes, the main weather station shows you if things are getting too loud or too stuffy. Remember, you can access your Netatmo weather info from anywhere, also customising notifications if certain measurements are exceeded. So if the decibel sensor suddenly shows there's a party going on you weren't expecting while you're out, it might be worth giving the kids a call to see what's going on.
But if you're prepared to shell out for this premium weather tech, you may as well go whole hog and add the Smart Rain Gauge and Smart Anemometer.

Again, both these devices are to be praised for their elegant yet no-more-than-absolutely-necessary physical designs - neither gadget any bigger than a small paint tin and neither with any external moving parts.

These accessories are also powered by AAA batteries, although frustratingly the base on the anemometer is held on with four separate screws (as opposed to the whole base plate just unscrewing on the rain gauge and outdoor module). This was especially annoying as I took too long to pair it after I inserted the batteries and it went to sleep. Then I had to unscrew the four screws, re-start it and re-screw the screws again. At least it's supposed to run for up to two years before I have to replace those batteries.
Both rain gauge and anemometer (wind meter) are simply mounted via a central screw hole in their bases, although strangely, given their price tags, no actual mounting hardware is included. Ideally the rain gauge needs to be located somewhere exposed and free from obstructions and the anemometer is supposed to be positioned a fair distance from ground level, so I would have liked to have seen a selection of brackets, screws or other fasteners to cater for a variety of circumstances. Instead, I was left to rummage through my man-cave to come up with some compatible (or close to) hardware.
Impressively though, there was no issue with connectivity - Netatmo claims you can position the accessories up to 100-metres from the base unit and from my testing that certainly seems to stack up.
The rain gauge's translucent plexiglass funnel channels water into the device over a simple (there's that word again) balance mechanism. The rain then runs out the bottom so there's no need to empty anything - not like back in the old analogue days of filling up one of those upside-down plastic triangles nailed to the fence.
Rain is one of those things that can be very localised indeed, so I've found it interesting to know exactly how much we get at our place on a so-called "rainy day." Again, you can ask the app to notify you of any significant rainfall which could be vitally important if you have washing out or you've just painted something and left it to dry.
Meanwhile, Netatmo's anemometer is not one of those spinning cup arrangements you might have been expecting. Instead, it uses a combination of four ultra-sound sensors to assess wind strength and direction. As I said earlier - no moving parts, so no maintenance and best of all, no noise.
With all four of these devices up and running, I now have a wealth weather data at hand, on my phone. And best of all, it's weather data specific to my home. You can check live readings at any time from anywhere and historical data is shown via graphs you can zoom in and out on - either via the app or on the website portal.
If you've positioned the indoor unit somewhere handy, you can tap it for an instant update of all your readings - although there's not much need as this happens automatically at regular intervals.
As I've alluded already, the whole set will cost you hundreds - and you can even add up to three more indoor modules if you want to go really bananas - so the big question is; is it worth it?
Here I find myself pausing. If I was an avid gardener, or boatie - or perhaps some kind of tradie who works outdoors then I think for sure having this kind of live and accurate weather info on tap would be invaluable. How often have I been in the situation, especially when trying to grow grass or shrubs over Summer, when I've asked myself, "Have we had much rain over the last few days?"
Now I know the answer to that kind of question for certain.
How about, "Will it be too windy to sit outside tonight?"
Now I can look back to the last time we spent an evening outdoors and compare the conditions.
Personally, as I said right at the top, I'm definitely not one of those people who's obsessed with the weather but I know there are plenty of you out there and this might be an amazing new portal for your amateur meteorological ambitions. All I know is, next time we're about to walk the dog and Domestic Manager asks me, "Will I need a sweatshirt?"... I'll be able to tell her for sure.