All the Bells and Whistles... and Chimes
Author

Publish Date

Mon, 19 Apr 2021, 5:49PM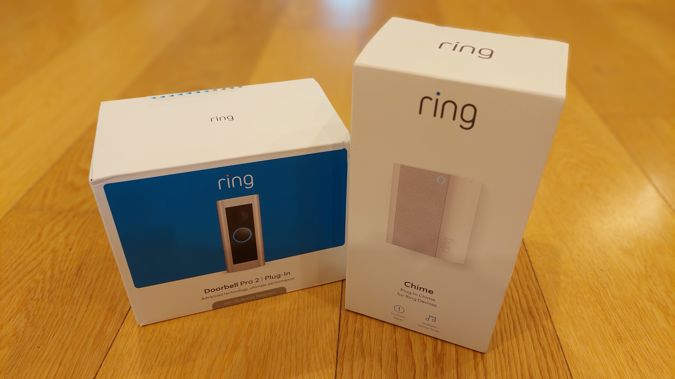 All the Bells and Whistles... and Chimes
Author

Publish Date

Mon, 19 Apr 2021, 5:49PM
In Ring's usual style, to look at, there's nothing all that new about the Video Doorbell Pro 2. To be honest, even the name is confusing - the Ring team has really painted itself into a corner with their naming strategy. For example, the difference between the Video Doorbell and the Video Doorbell Wired is pretty clear. So how is the Video Doorbell (2020 Release) different from the Video Doorbell Elite? And why is there a Video Doorbell 3 Plus and a Video Doorbell 4.
Seriously, Ring. You do amazing doorbells but your names aren't helping.
Anyway, there's a new wired option and yes, it's called the Video Doorbell Pro 2. No matter how confusing its name is, it's undoubtedly the most full-featured Ring device I've tested to date.

For early adopters of a Ring doorbell or security camera, you may have been left a little flat by the one-size-fits-all approach to monitoring. Early on, your options for monitoring specific spaces within the camera's line of sight were pretty much limited to everything within the camera's line of sight.
A lot of the advances Ring has made in recent new generations have been around the ability to customise exactly where and what your monitoring. These days, your Video Doorbell can tell the difference between a person and a car and you can easily instruct your device exactly which areas need monitoring (eg: the path up to your front door) and which areas you'd prefer to ignore (eg: everybody walking past on the footpath).
With the Video Doorbell Pro 2, Ring has enhanced these capabilities even further - literally, now detecting movement up to thirty feet away (more than nine metres). The aspect ratio has changed too, letting in more picture top and bottom. Ring calls this Head-to-Toe detection and it makes positioning your doorbell easier in order to keep an eye on packages left on the ground or perhaps higher windows.
But the most unique feature of all is the all new Bird's Eye View. I honestly thought this was too crazy too believe but it actually works. Ring now offers an aerial view of your visitors (or intruders) in a small cutout screen when you play back your recordings. This view traces the movements of the person with a set of disappearing dots so you can see exactly where they went. This is made possible with the combination of Ring's 3D radar-sensing technology and actual satellite imagery of your property. You have to take a few moments to calibrate this feature if you want to use it but it's not difficult and it's pretty clever when you do.
In fact, setting up the Video Doorbell Pro 2 is straight-forward all round - as I've found it is for all Ring devices. As usual, there's a useful amount of hardware included in the box, including the option of a convenient plug-in power supply which will come in handy if you don't already have a wired doorbell you're replacing. This includes several metres of white power cable (and ten screw-in cable tidies to keep things neat). I actually installed my Video Doorbell Pro 2 on my front gate so I could have done with another metre or two but I made it work. Especially given there's also a corner mount in the box which was perfect for my situation; the gate is at the end of a curved path, so if the doorbell was mounted flat, the path wouldn't be in the middle of the shot.
Oddly, Ring has modified its screwdriver tool. It used to have a removeable double head, standard Phillips on one end and Ring's more unique Torx on the other. Now you just get a fixed Torx screwdriver and you have to find your own Phillips for most of the installation; attaching power wires to the terminals, mounting to your wall or door. The tiny Torx screw is just a security measure to keep the cover in place. Maybe the single-use screwdriver is cheaper for Ring to produce but it seems strange to provide only half the tools required.
That being said, adding a device to the comprehensive Ring app takes mere moments from which point you can link the Video Doorbell Pro 2 to any other Ring devices you may own, like the Ring Chime, a plug-in device that absolutely guarantees you'll hear the doorbell anywhere in the house. The Ring Chime features a selection of different tones and you can adjust the volume too. I can assure you it gets very loud if you want it to - I can usually hear it from the back of my section, which is great.
Don't forget, Ring devices are Alexa-compatible too, so you can set notifications to be announced on any Amazon Echo speakers you have set up and view your visitors on any Echo Show.
It's quite the view too - now in  crystal clear 1536p HD with colour night-view as well - including the pre-roll footage. This is an upgrade from when Pre-Roll was initially introduced and was lower quality black and white.
Unfortunately, my only bugbear with the Video Doorbell Pro 2 is the same as it is with any Ring device - most of the features are only available by subscribing to a Ring Protect Plan. This is because Ring stores your video footage, you can't do that locally. So anything that involves a saved recording - Pre-Roll, Bird's Eye View etc. - you have to pay Ring for the privilege. In fact, because this doorbell has more features than ever, that's more you're missing out on if you don't wish to cough up a monthly fee. Sure you can still use this device for live footage and as just... well... a video doorbell... but you may as well opt for one of the more basic models if that's all you want it for.
Make no mistake, I'm blown away by how feature packed the Video Doorbell Pro 2 is - I just think if you're already paying over $400 for the device in the first place, I'd at least like the option of storing the video on my own local or cloud-based server. However, Ring certainly isn't the only brand using this business model and of course, subscription services are everywhere so I'm probably just being a stick-in-the-mud.
Meanwhile, I can assure you, the Video Doorbell Pro 2 delivers on what it promises - notifications are prompt, accurate and reliable and video quality is great, even at night and in poor weather. Once again, Ring has set a new benchmark.
Click here for more information on the Ring Video Doorbell Pro 2.