ALEXA AS, BRO
Author

Publish Date

Mon, 28 Sep 2020, 12:13PM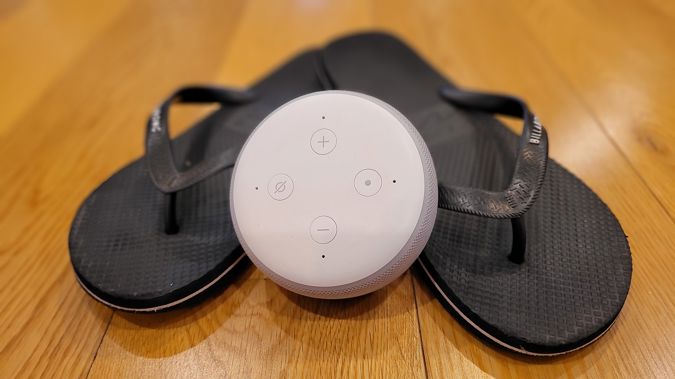 ALEXA AS, BRO
Author

Publish Date

Mon, 28 Sep 2020, 12:13PM
I'm an Alexa guy. Sure, there are other voice assistants out there but over the last couple of years Alexa has served me best. My speakers, my doorbell, my security cameras, my lights - even my TV - these days all of it pops up in my Alexa app the moment it's connected to my WiFi.
That's all very well, and for the most part everything works a treat. I have automations set up to turn lights on and off at various times or when motion sensors are triggered. I can ask Alexa to play may favourite playlists out of whichever speaker is nearby.
I even use Alexa in the car - she helps me organise my day, tells me the weather and replies to messages - all hands-free.
But you know the real problem with virtual assistants? They're just not Kiwi enough...
Well, now Amazon has come to the party... or to the barbie on the deck anyway.
We all know our smart speakers should be able to tell us the weather for our local area, play local radio stations and provide us with domestic news headlines. But if your speaker isn't prepared to sing God Defend New Zealand on demand, you need to give it a bit of a rark-up.
For starters, shouldn't any Kiwi speaker worth its salt should be able to answer your, "Kia Ora!" with a hearty "Kia Ora!" of its own?
Does your virtual assistant know what our real national treasure is? Or what the Treaty of Waitangi is all about? If you ask for its favourite city, bird or beach and you don't get New Zealand answers, well... strike a light, nek minnit you'll be gutted you didn't choose an Amazon Echo device.
I'm not just taking the piss here either; there's quite a list of Kiwi-isms you can try out to impress your mates and make the olds think your sound system is possessed by Lyn of Tawa.
You'll be stoked to hear what Alexa's favourite ice cream flavour is - not to mention what she thinks of Pineapple Lumps.
Of course, any little Kiwi tacker knows what the world's longest place name is... but Alexa actually knows how to pronounce it!
If you have foreign rellies visiting, get them to ask Alexa what her favourite football team is. They'll be gobsmacked. She has a favourite cricketer too and if they need a bit of a jandal explanation, Alexa can definitely handle the jandal.
There's only one bit of a bugger... in order for all these fun Kiwi-isms to work, there's one crucial setting that needs to be changed for any Echo device you're yakking with - and that's the language.
When I was first trying these tricks for myself, none of them worked at all and I thought someone had been yanking my chain. Unfortunately, there's no option to set Alexa to speak in English with a New Zealand accent; not yet anyway. The closest you can get is Australian. I know - yuck, right? That's why I'd opted for the far more sophisticated UK English instead.
What really sucks is UK Alexa doesn't know anything about Pineapple Lumps or Hockey Pokey. Strangely, it's Aussie Alexa who's been brushing up on her Maori pronunciation... and it's actually pretty bloody convincing.
So remember, if you want to be able to ask your smart speaker, "What's a kiwi?" you'll need to set your Echo to English-Australia to find out the real answer. The accent might be slightly off but it's a fun way to make your sound system sound more like one of the whanau.
Pretty choice, eh?
Amazon Echo smart speakers are available at good appliance stores nationwide - and there's a new range coming soon.